Project Report

| Dec 26, 2021
Help 500 Rohingya children get better lives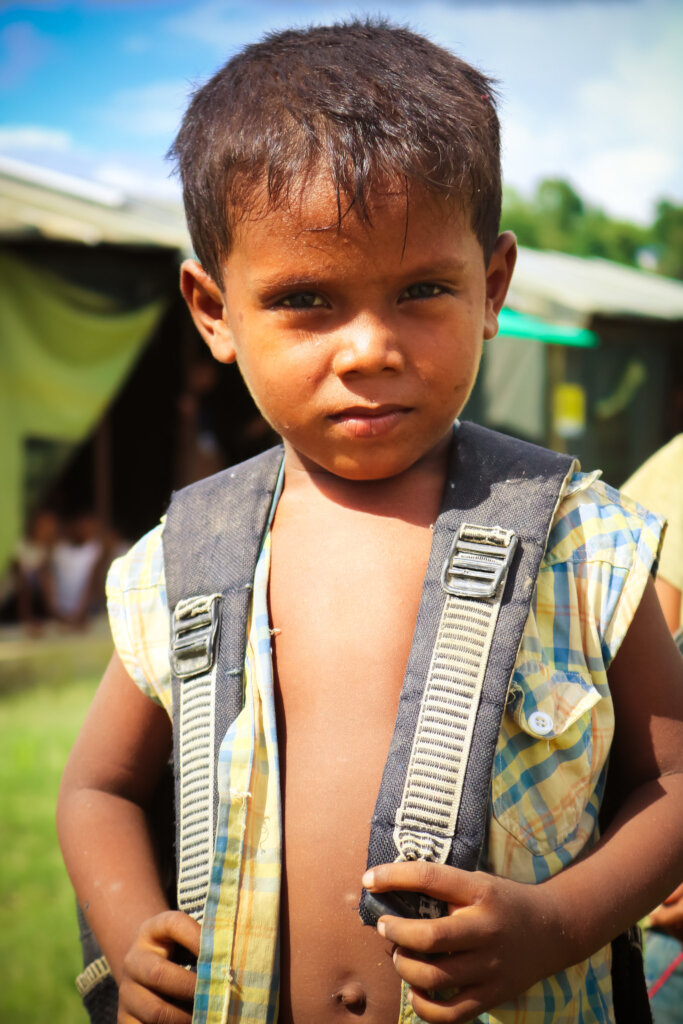 Dear all,

Thanks to your generosity, over 500 vulnerable Rohingya children received shelter, food and education this year. On their behalf, thank you all for your support. Your contribution made it possible for us to help the most vulnerable children in Bangladesh.
We're reaching out to you because you've already demonstrated compassion for the Rohingya children. Would you be willing to make a special year-end contribution to keep supporting these children in need?
Since 2018, JAAGO has supported children in the Kutupalong refugee camp by boosting trauma management, cognitive understanding, social skills development, and conflict resolution while ensuring personal protection and proper hygiene.

As the Rohingya population continues to face uncertainty and strives to stay safe and healthy during the pandemic, your contribution fuels us to support them with ongoing emergency care. Thank you for your generosity.

Let's get united again. With your support, we can impact the Rohingya community in a lasting way.
Thank You Note
We are very grateful to the donors of this project for supporting the young minds to give them a better future. We have come a long way, but there is still a lot to do. This journey couldn't have been possible without our patrons, NGO partners, corporates, donors, and well-wishers who have been our companions in the path of fulfilling this dream. Thank you for your generous support of our Safe Haven Project, which has been able to put a smile on the faces of 500 Rohingya children. We would love to express our appreciation on behalf of them. Our current activities still require a lot of support, and we are on the way to developing the project even better. So we sincerely request our well-wishers and donors to keep supporting us. We hope you all stay safe with your nearest and dearest ones!