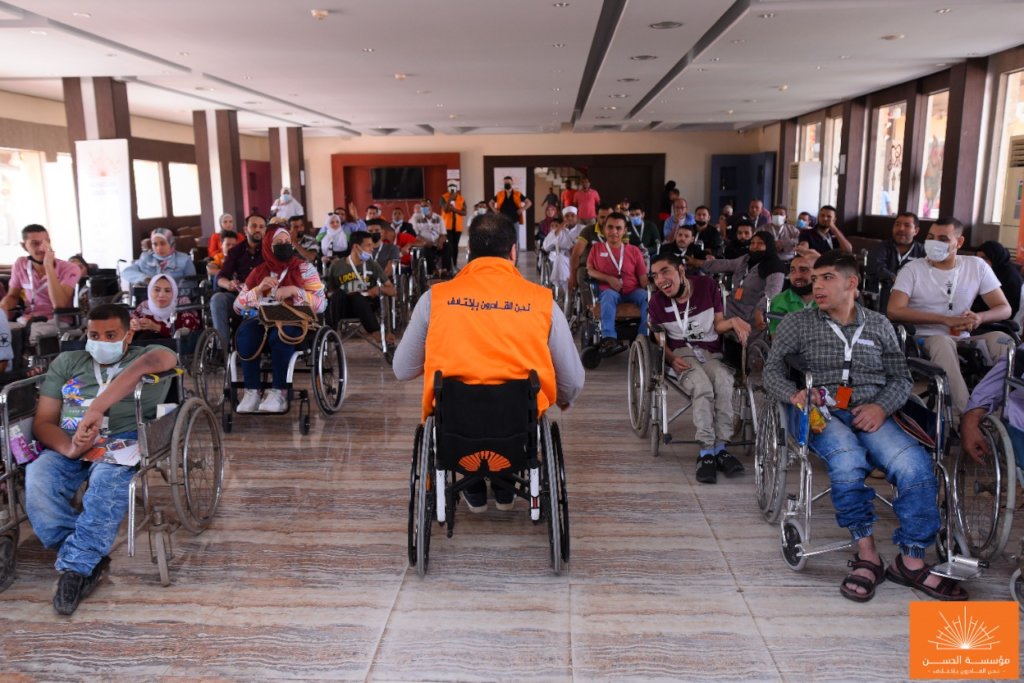 Dear Alhassan Foundation's friends, believers and supporters,
Thanks to your generous donations we were able to offer needed physical, psychological and social empowering services to our beneficiaries. Starting from providing tutorials on how to become physically independent to peer counseling sessions that foster healthy attitude towards one's challenge and finally to helping couples achieve their dreams of having a baby! Click here to know more about Bliss.
One of the most difficult tasks facing us at AlHassan Foundation is to rehabilitate the newly injured psychologically, and from my personal experience as a wheelchair user, it is very difficult to accept psychological rehabilitation from capable people.
Because you keep convincing yourself that he can't understand your suffering and the difficulties and challenges that you face on a daily basis as a wheelchair user.
Therefore, we are always keen in AlHassan Foundation to meet with new members in social gatherings, in order to provide them with psychological rehabilitation, and this is done through an experienced team members of Alhassan foundation who are also wheelchair users.
In this gathering, we were able to provide psychological rehabilitation to more than 80 wheelchair users in Sharkia Governorate and its neighboring Governorates.
How happy I am to be there and be able to help these people who are in a dire need for help and advice.
And I want to remind all of you that none of this would have been possible without your help and your continuous support to AlHassan Foundation for the differently abled inclusion.
We want to thank every donor or supporter who helps us to achieve this success and we urge you to continue supporting us in our case, our hope, our dream through subscribing to monthly donation which helps us secure more funds to help more wheelchairs users and their families.
Please visit our Facebook page to read other success stories:

https://www.facebook.com/AlhassanFDN/

Thank you for believing in the differently abled. :)