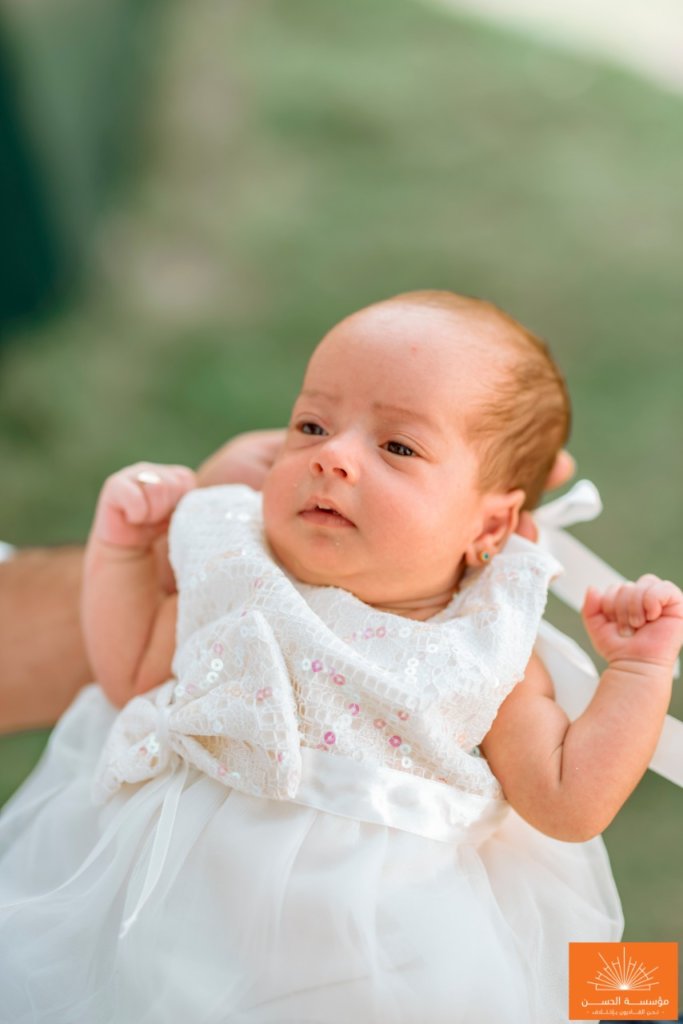 Dear Alhassan Foundation's friends, believers and supporters,
Thanks to your generous donations we were able to offer the needed physical, psychological and social empowering services to our beneficiaries. Starting from providing tutorials on how to become physically independent through learning basic wheelchair skills to peer counseling sessions that foster healthy attitude towards one's challenge and finally to helping couples achieve their dreams of having a baby! Click here to know more about Bliss.
Let us share some exciting news about Bliss, we had 12 couples who are trying to have babies. One of the most inspiring stories is Ahmed's family.
Ahmed is a 33-year-old man with paraplegia as a result of inflammation of the spinal cord. he and his wife are one of those married couples who have been trying to have a baby for two years.
Finally, they got Eileen, the newest child in AlHassan Foundation, Eileen is not only a new hope for her father and mother, but a new hope for all wheelchair couples who aspire to start a family and have not been lucky so far.
All thanks to everyone who contributed to the happiness of this family and we hope that these photos can convey to you how much happiness this family feels today thanks to your help and support
We still have a large number of a differently abled families who need your help and support to achieve their dream.
We want to thank every donor or supporter who helps us to achieve this success and we urge you to continue supporting us in our cause, our hope, our dream through subscribing to contribute with a monthly donation, which helps us secure more funds to help more wheelchairs users and their families.
Please visit our Facebook page to read other success stories:

https://www.facebook.com/AlhassanFDN/

Thank you for believing in the differently abled. :)