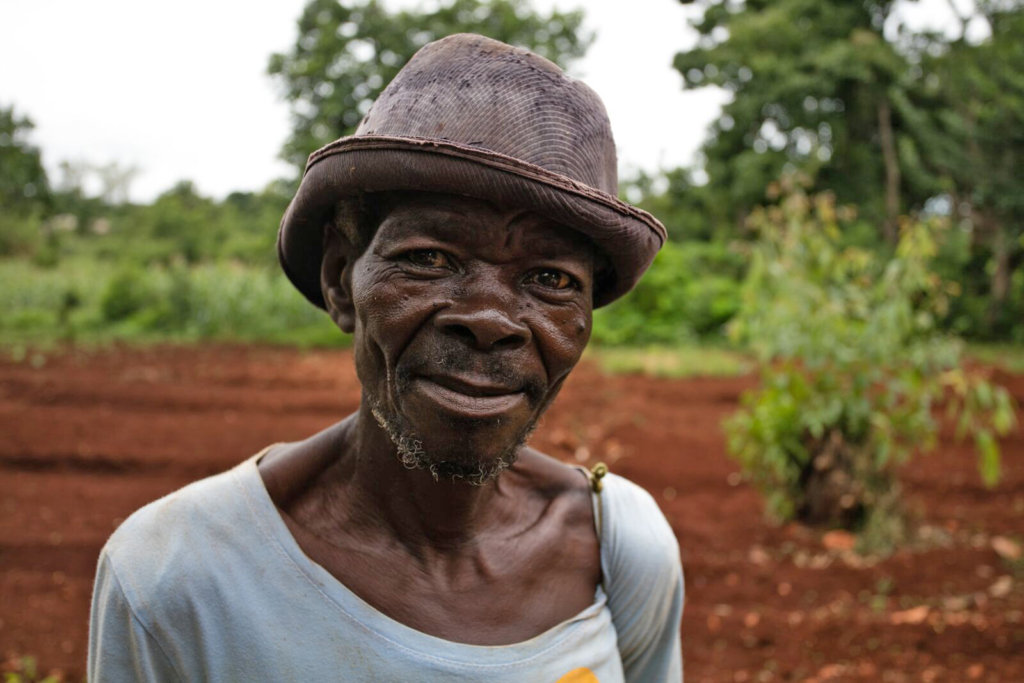 Seed Programs International is not a first responder. Instead, we focus on long-term relief by building strong relationships with local leaders and organizations who teach us how best to support their communities. When a community begins to recover from a disaster like Hurricane Matthew, we rely on these partners, who are on the ground and embedded within the community, to assess the local situation and inform our response.
Last October, Hurricane Matthew flooded away crops that people were relying on to feed themselves through the coming months. And the resources to quickly replant, like seeds and fertilizers, have not been readily available.
"And we're seeing, also, in fact, [Haitian farmers] lost their crops. And to be able to reach the next season, they need seeds today to restart the culture - that those seeds are not available. And there have not been distribution of seeds so far. So this is a really long-term problem, they're thinking. … And if you can't plant the seeds now, people won't be eating next year." — NPR, Interview with Haiti correspondent from November 26
We've been working with both new and long-time partners to begin addressing this anticipated seed shortage; we've sent 16 seed shipments throughout the country since the hurricane hit. Our partners, like the people they work with, are resilient, hopeful, and hard-working. Many people are far from the livelihoods they had before the hurricane, but with the support of SPI and our partners, they are taking steps toward restoring their food and economic security.
You can get a good sense of what some of our partners are feeling from June, our US-based coordinating partner for one of our long-term Haitian partners, Ayiti KonseVet (AKV):
There has rarely been a year without something – political chaos and instability, hurricane, earthquake, drought, uncontrolled inflation – to at least partially upend the steps forward made by AKV and the myriad other rural organizations in our efforts to restore a modicum of food security and environmental health to this small, and to date resilient, nation. This year continued that pattern, with Hurricane Mitch cutting us down considerably: school gardens washed out, classrooms and homes destroyed, goats, sheep and rabbits drowned...
A major focus this year is the spread of school gardens to communities which recognize the myriad values of educating children in the interdependence of human and environmental health, via their becoming competent gardeners and, by extension, community leaders...
All 10 literacy classes continue, some with students sitting on rock outcroppings in the field where their classroom was, pre-Mitch (Ma Wouj [a women's group]). As Wedly writes, the 180 adult students are learning not only reading, writing, and basic math – but are engaged in group discussions on community governance and how to resolve the myriad daily problems offered by life in rural Haiti: another manifestation of "Yes we can!!"
More and more our focus is on offering a model for rural revival and renaissance of small scale INFORMED agriculture, hoping that we have identified one of the SEVERAL essential foundations that will allow eventual Haitian liberation from...foreign dependence…
I join Wedly again in thanking you all for your continued support of our work... — June
Thank you for your support in providing people with the supplies they need to recover from Hurricane Matthew, feed themselves, and restore their livelihoods!