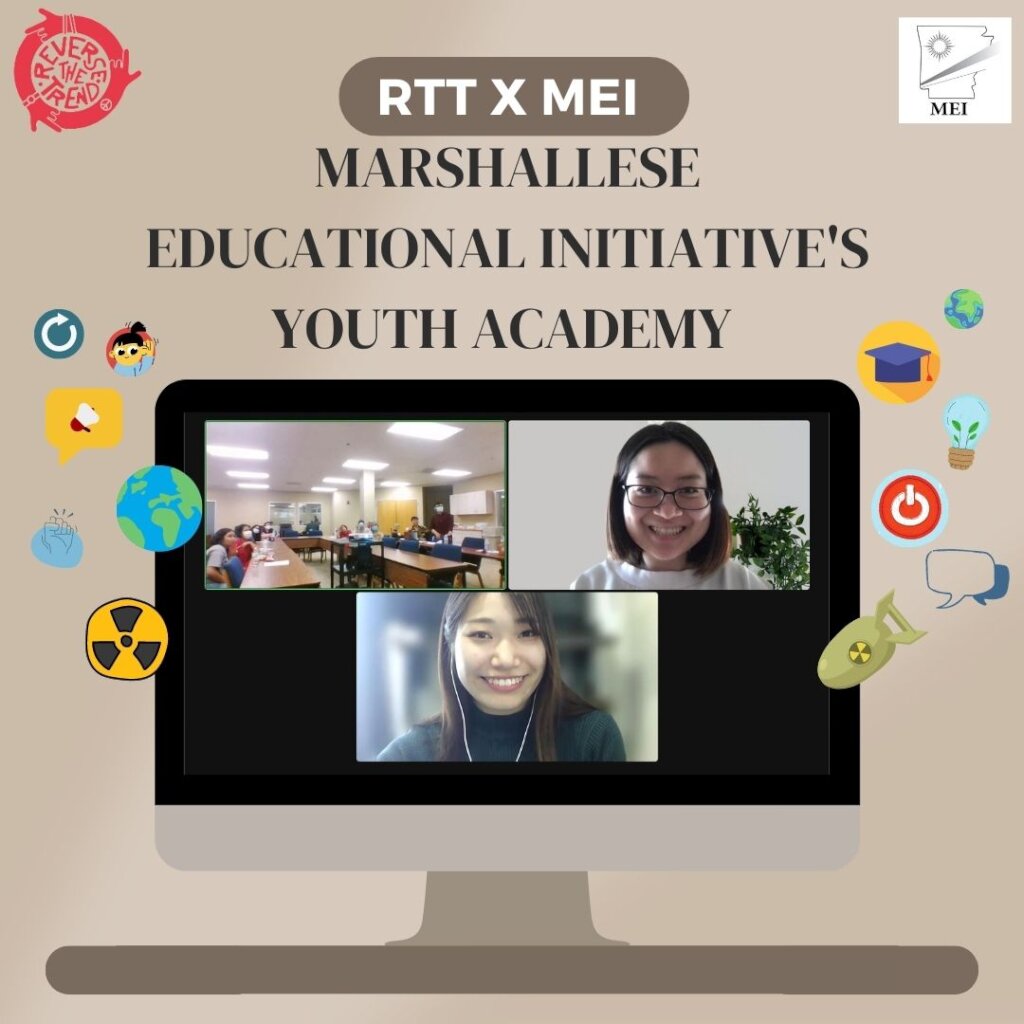 Dear Friends,
We hope that you are well. Since our last update, we have been super busy! In December 2021, we hosted a special event entitled "Pan Asian Youth Summit on Tackling the Twin Existential Threats." Speakers included: Dr. Sue Wareham, President, Medical Association for Prevention of War (Australia); Muhadi Sugiono, Lecturer, Department of International Relations, Universitas Gadjah Mada (Indonesia); Rika Watanabe, International Coordinator, Peace Boat (Japan); Tessa Toms, Co-Chair, Amplify (India); John Paul Jose, Climate Activist (India); Sawa Yamashi, Third Generation Hibakusha and Student at Sunway College (Japan/Malaysia); and Dr. Toh Swee-Hin, Winner of the 2000 UNESCO Prize for Peace Education. The moderators were Akemi Terukina and Monalisa Hazarika. This event was sponsored by many NGOs, including ISSIA Hong Kong.
Following this event, RTT Southeast and South Asia Chapter convened its information session and identified youth coordinators. In this regard, both Reese Wong of ISSIA HK and Hsin Yen Phoebe Mok joined RTT Southeast and South Asia Chapter.
After this event, RTT Canada hosted a significant event entitled "Empowering First Nations and Indigenous Communities." This event focused on the dangers of nuclear waste and nuclear weapons. Our newest advisor, Dr. Katlyn Turner of the MIT Media Lab provided the keynote address.
We have also continued to strengthen our relationship with the Marshallese Educational Initiative. For instance, representatives of RTT Japan participated in the Marshallese Educational Initiative's Youth Academy on March 1, where they engaged in a dialogue with youth. Second, representatives of RTT Japan invited Benetick Kabua Maddison to chat about the legacy of nuclear testing in the Marshall Islands.
In addition to our events, we continued our advocacy work on the Treaty on the Prohibition of Nuclear Weapons (TPNW). RTT Pacific received a grant from the International Campaign to Abolish Nuclear Weapons to raise awareness about the TPNW in the Pacific region and engage with leaders from the Pacific about the treaty. RTT Pacific met with a senior official from New Zealand and a representative from Kiribati. RTT Pacific also convened a roundtable discussion with civil society organizations. Further, RTT Pacific youth participated in a special new show about the legacy of nuclear testing in the Pacific region.
In terms of new partners, we formed a partnership with the Physicians for Social Responsibility. We are looking forward to our incredible work together.
We are now gearing up for the 1st Meeting of States Parties of the TPNW, which will be held in Vienna from June 21 to June 23. We are planning to organize youth activities in Vienna and present the first episode of the docuseries. We have already started to work with a cohort of young activists from around the planet who would benefit tremendously from this conference. Therefore, we would appreciate your assistance in supporting them during the next GlobalGiving Campaign (April 4 to April 8).
Thank you for everything!!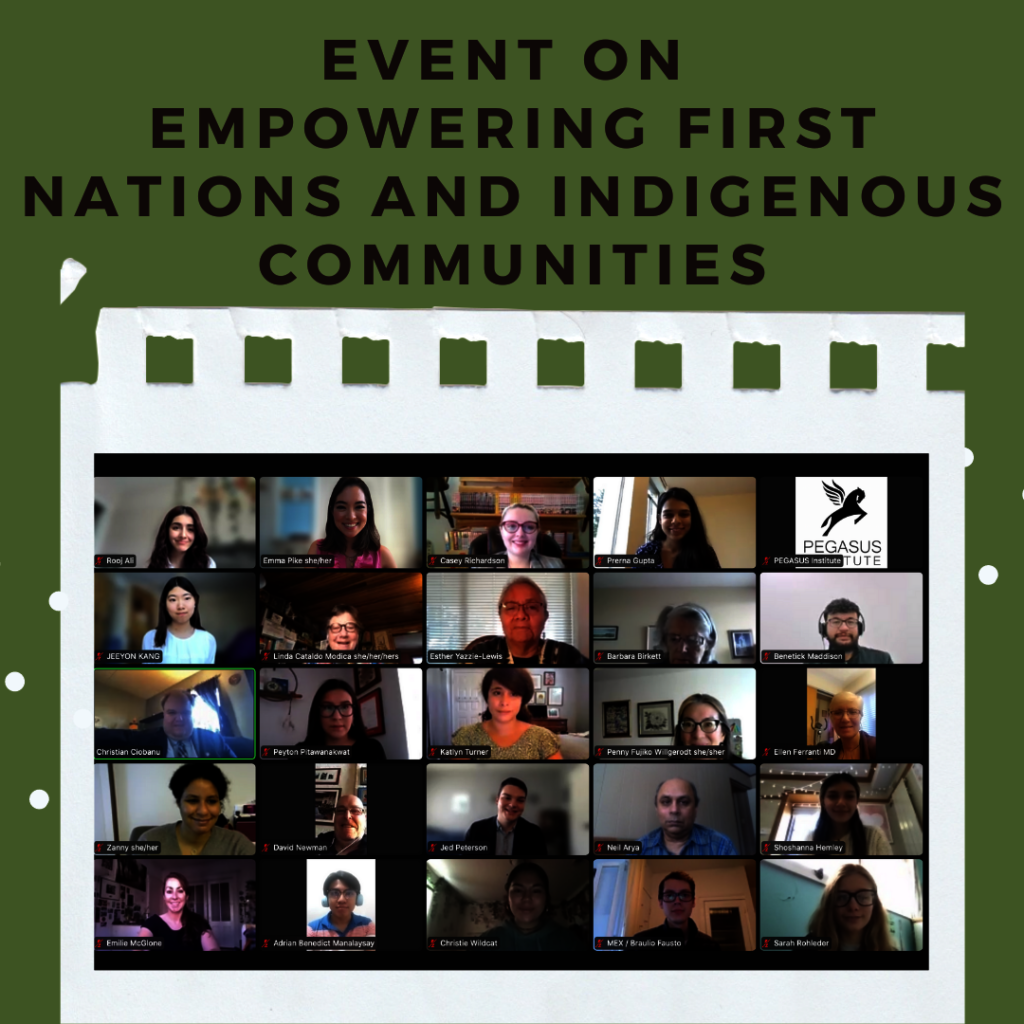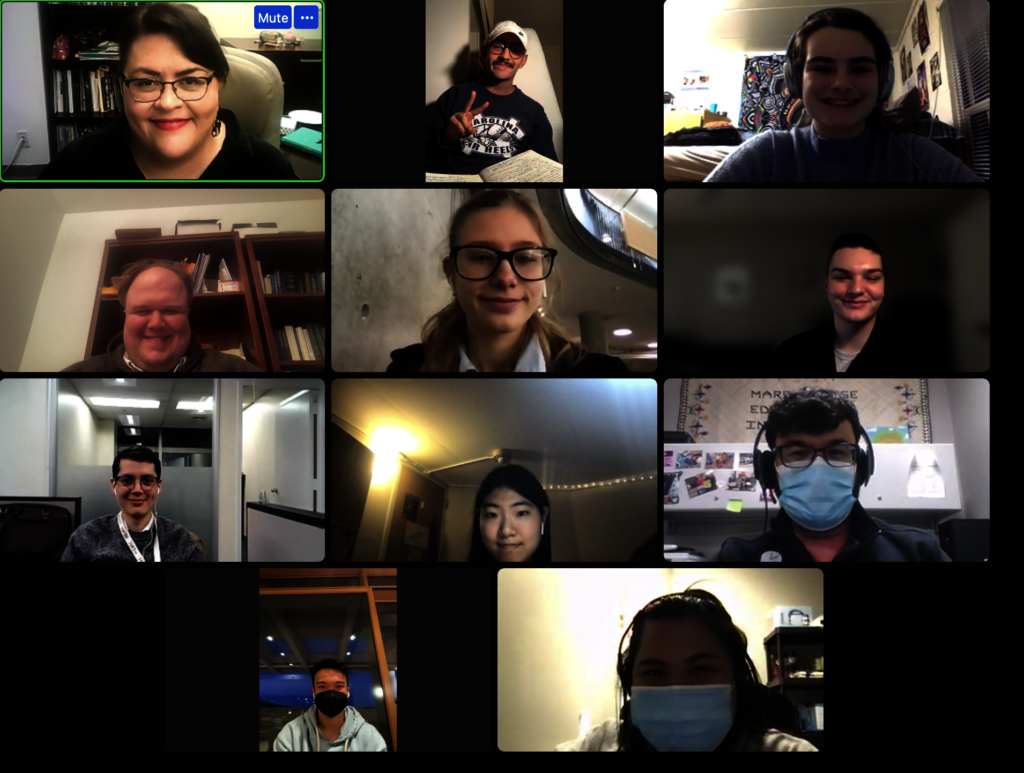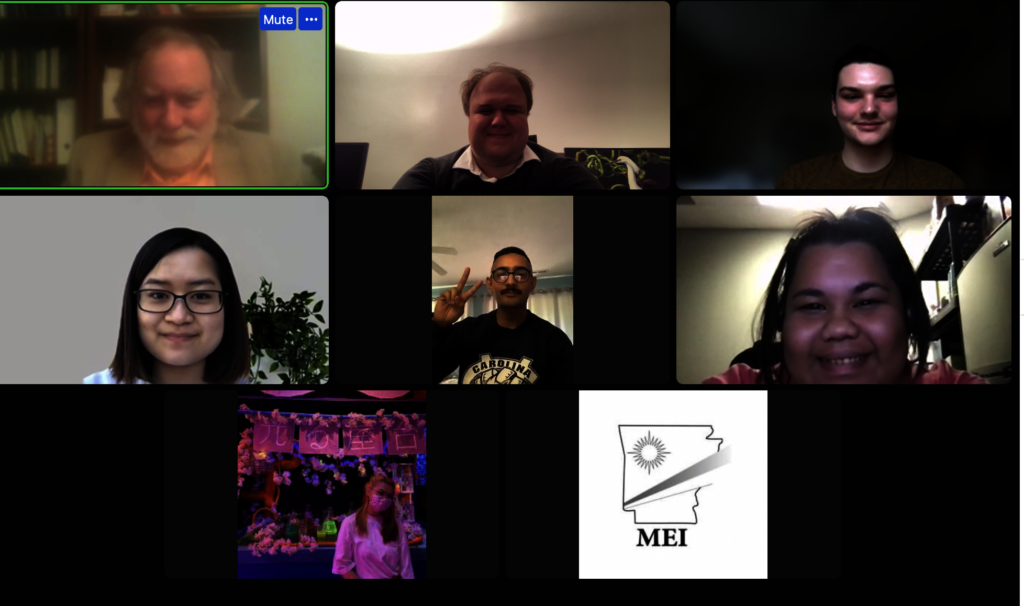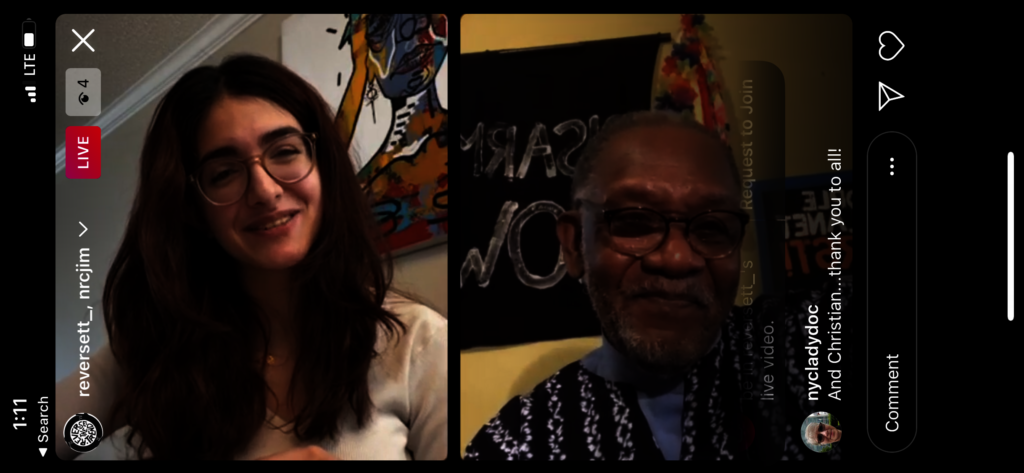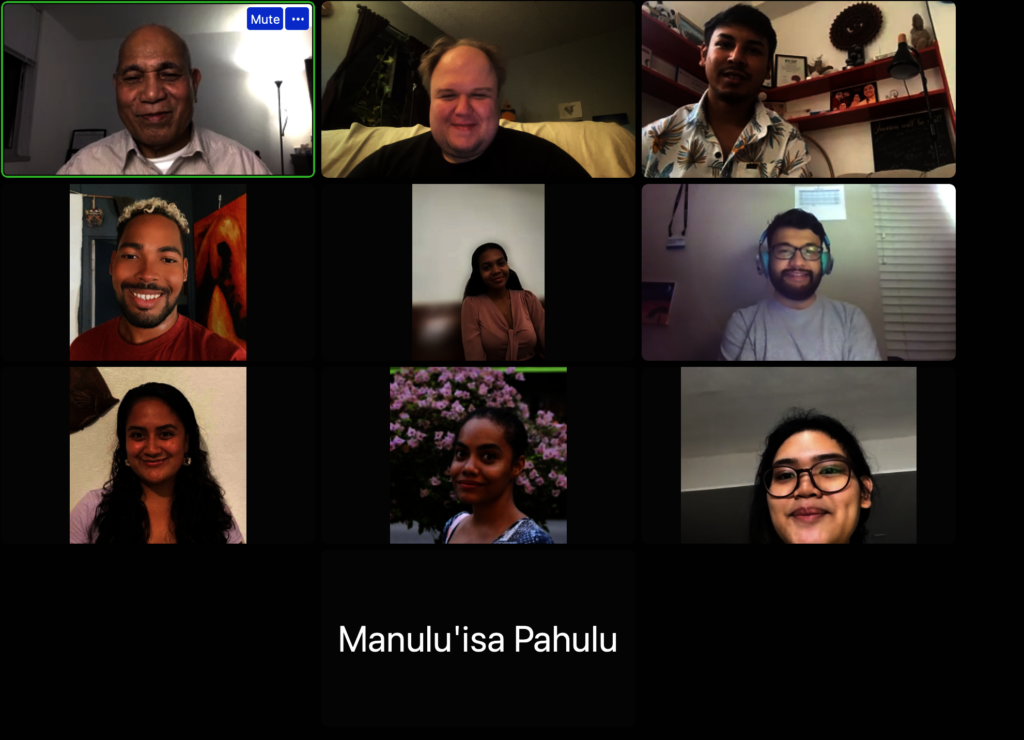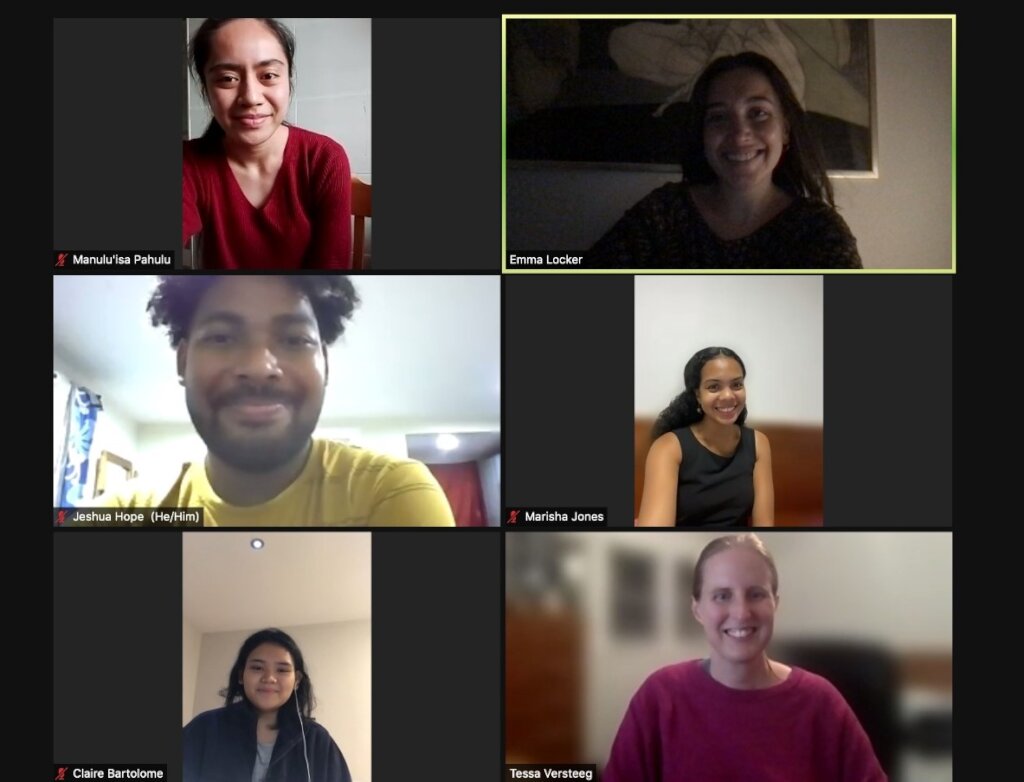 Links: