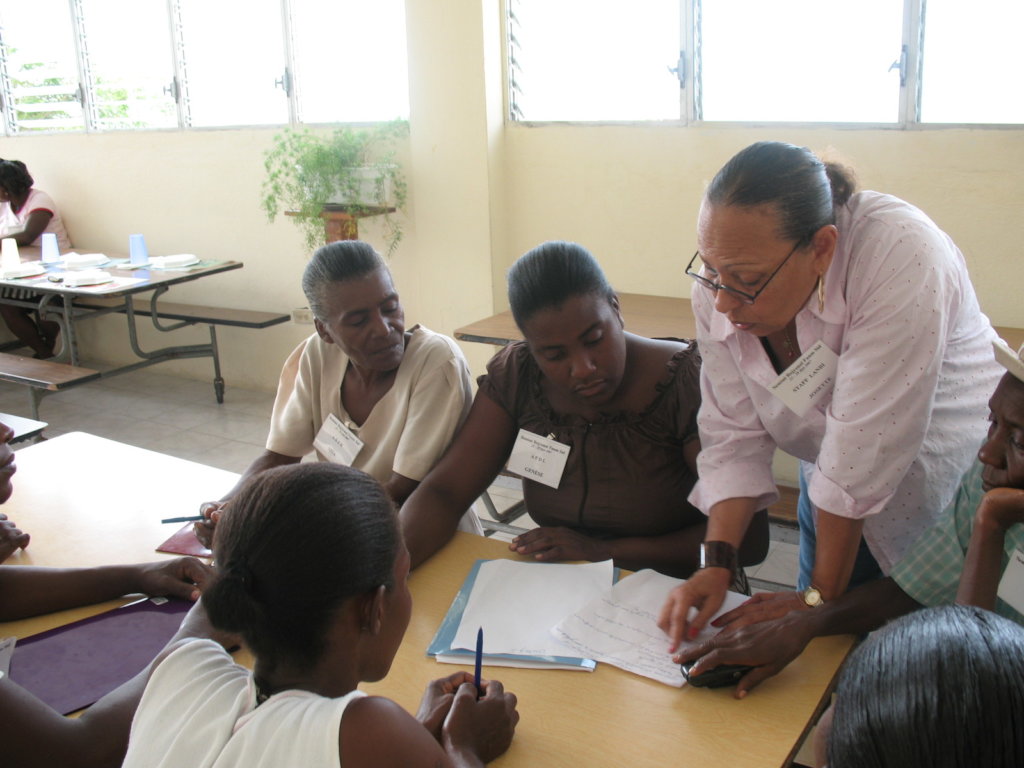 One of the strategies used by Lambi Fund towards its goal of revenue creation for rural women is the establishment of a Women's Credit Fund. Women borrow small amounts of money to help them sgart or exapnd a small business.
Currently 63 women are participating in this Women's Credit Fund.
The impact of the credit project
With the difficult economic situation in the country, especially in the rural areas where the government of Haiti is completely absent, Credit Projects for Women to start or expand a trade business is one of the most interesting project categories. It has a major impact on the Organizations and the community in which they live:
It allows members more money to invest in economic activity.
Women have more autonomy in their homes and are more productive.
Increased availability of community goods (yields increase and more commodities are purchased)
Parents have a better way of caring for their children (they can now afford to send them to school or provide health care, etc.).
It increases economic activity in the community.
The organization becomes stronger and more capable due to management training but in addition there are more meetings to set up criteria for members applying for credit, selecting beneficiaries, monitoring repayments, etc.
The organization becomes more visible in the area.