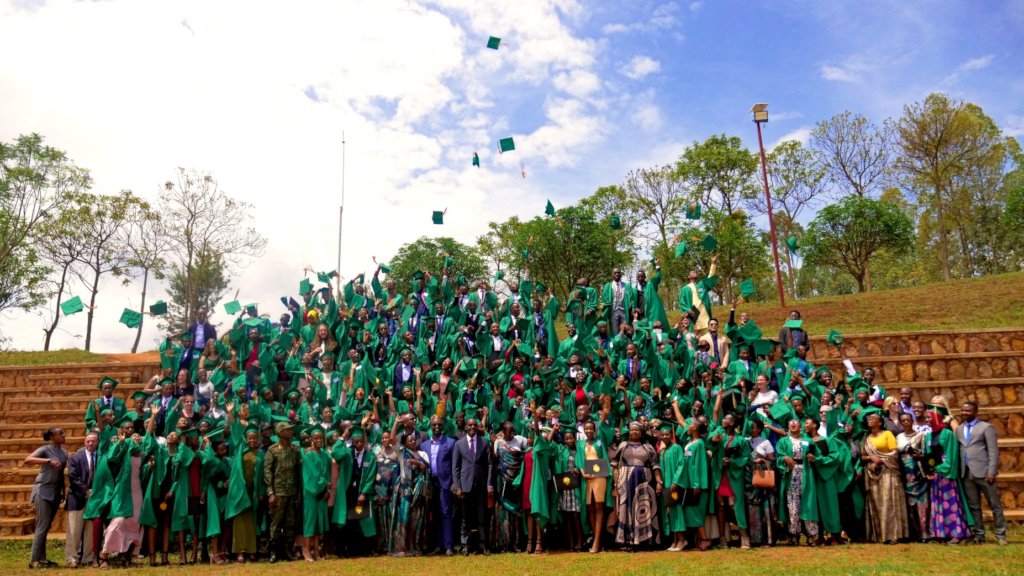 On October 17th, the 140 members of ASYV's Class of 2019 celebrated their graduation from the Agahozo-Shalom Youth Village. It was a momentous day for our graduates, with guardians and guests joining them from across Rwanda and around the world. Marked by words of congratulations and encouragement from visitors like Claudette Irere, Permanent Secretary of the Rwandan Ministry of ICT & Innovation, and ASYV leaders like Laure Iyaga, Village Director, the day gave our graduates a well-deserved opportunity to recognize their shared achievements before going out into the world ready to make a difference.
Our Class of 2019 chose the name Isonga to represent their grade, a Kinyarwanda word meaning "best". We believe that this name is a perfect fit for our graduating class. Four years ago, our Class of 2019 first arrived at ASYV. Despite growing up in some of Rwanda's most vulnerable communities, where limited access to education and care often undermined their self-confidence and personal growth, they demonstrated an incredible hope for the future when they made the decision to be called Isonga Grade, the "best". This decision declared their intention to make the most of their time at Agahozo-Shalom and, by discovering and developing their unique talents and passions, they have done exactly that.
This year's event gave several graduates a platform for their extraordinary accomplishments. Five received awards in recognition of their academic progress and contributions to ASYV, including: Bosco, who received the Impactful Initiative Award for his founding of Youth Impact Mission for Africa, a club dedicated to leadership and community service; Sabine, who received the Support and Leadership Award for her commitment to student government and her consistent effort to be a mentor and role model to her peers; Providence, who received the Innovation and Creativity Award for her artistic achievements and creative contributions to a variety of Village events; Fabrice, who received the Academic Excellence Award for his positive attitude to learning and dedication to his chosen combination; and Elisabeth, who received the Best Academic Improvement Award for her drive to study and, ultimately, succeed in the face of adversity.
One of the five awardees, Fabrice, was also chosen to deliver a speech as Isonga Grade's class representative. Addressing his classmates, Fabrice reminded them that "the journey has not been easy, but we moved together, supported each other, and today we are celebrating together." With his classmates considering their next steps, Fabrice also called on his peers to use what they had learned at Agahozo-Shalom to create positive change, saying "It is now the time to spread our wings and explore the world, building on the foundation ASYV has given us to create a profound impact in the lives of others…" Together, Fabrice believes that they can be "the agents of peace, love, and support that our country and the entire world needs…" Now pursuing his dream of studying computer science in university, Fabrice sets an example of what our graduates can accomplish and why we believe they deserve the name Isonga Grade.
We hope you enjoyed this brief look into our Class of 2019's graduation ceremony. If you would like to learn more about our graduates and their transformative experiences at ASYV, we invite you to follow the link below to watch our "4 Years of Achievement – Celebrating the Isonga Graduates" video. Shown during the graduation ceremony, this video shines a spotlight on graduates like Providence, who won our Innovation and Creativity Award and now aspires to open her own design business, and Jean de Dieu, who has accrued considerable videography experience at ASYV and now hopes to become a professional filmmaker. Thanks to your steadfast support, our Class of 2019 has achieved great things and we cannot wait to see what they accomplish next. From all of us at Agahozo-Shalom, murakoze cyane (thank you very much)!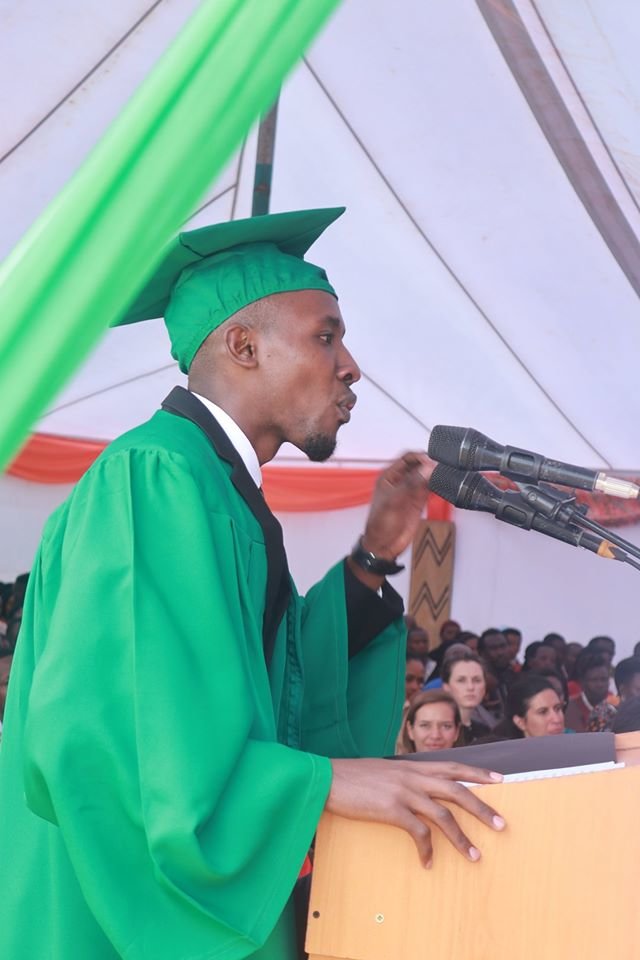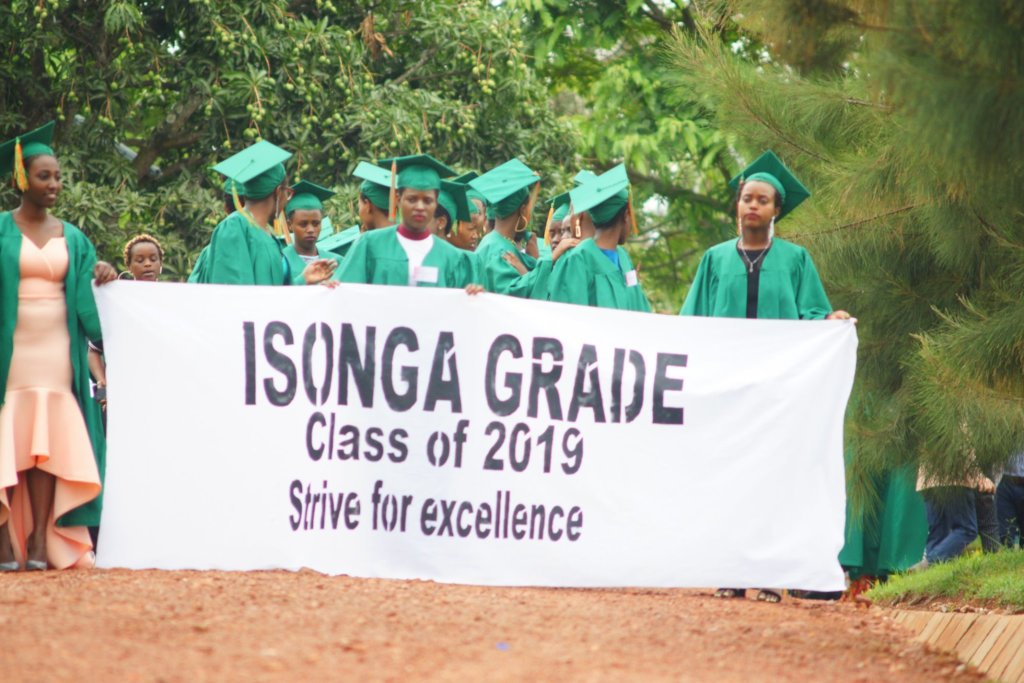 Links: