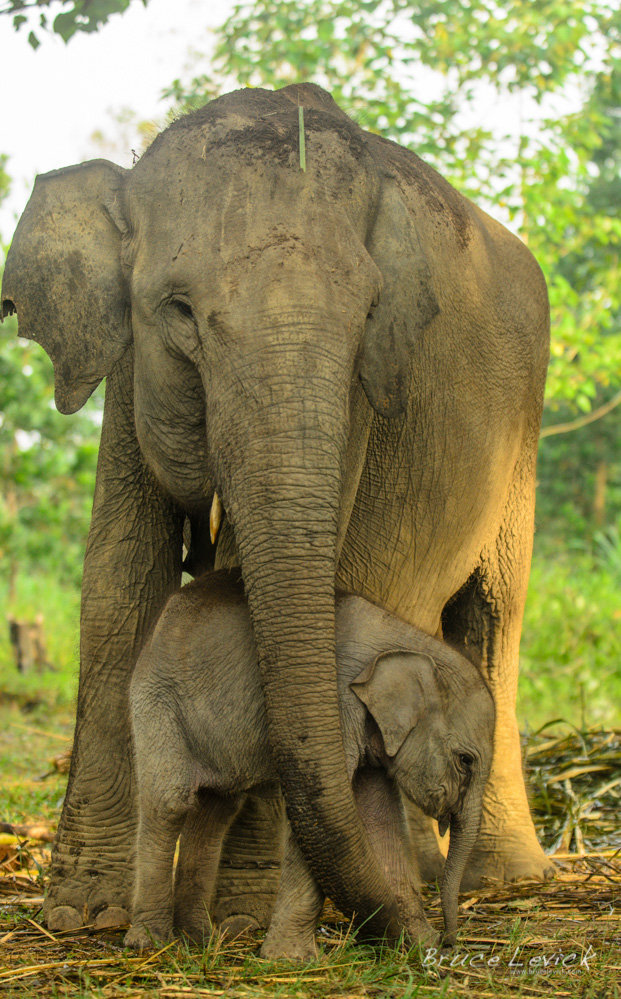 Report on replanting Rainforests.
You will be pleased to hear that we have planted 1,566,263 trees in Sumatra in areas where the rainforest had been destroyed. This is ongoing work and our next effort will be to chainsaw 9,000 oil palms which were illegally planted in what was virgin rainforest. We have raised just over US$5,000 of the $15,000 we need, but hope to be able to commence this work in the new year. Obviously after they have been chopped down, we will begin the process of planting thousands of new seedlings to restore the degraded forest.
Evidence from Camera Traps
In all of the areas of the Leuser Ecosystem where SOS have replanted rainforest trees, we like to install camera traps to monitor the return of wildlife to the area. Within the areas we have reforested, there has been photographic evidence of the following species:
15 Asian golden cats, 21 Asian palm civets, 18 Banded linsangs, 13 Barking deer, 1 Feral dog, 16 Forest tortoises, 7 Great argus, 10 Green pigeons, 14 Indian muntjac, 2 Jungle fowl, 19 Leopard cats, 20 Long tail macaque, 6 Monitor lizards, 5 Pig tailed macaques, 17 Porcupine, 23 Sambar deer, 12 Small Asian mongooses, 11 Sumatran elephants, 22 Sumatran orangutans, 4 Sun bears, 3 Wild pigs.
Sometimes the actual camera trap photos aren't of the best quality, so here are some other pictures of some of the species which have been seen in the newly replanted forest.
Obviously we can't post pictures of all of these wonderful animals, but without your help, these animals would not have this new and fast-growing habitat to explore. Thank you so much.
Hope for the Future
Given that these species are from only 500 hectares of forest, these sightings gives enormous hope for how quickly the rainforest habitat regenerates, and the extent to which that regenerated habitat is then used by all the interdependent species living in the Leuser ecosystem, including Sumatran Orangutans.
For those of you who are not aware November 29th is #GivingTuesday on GlobalGiving. The first US$500,000 of funds donated from midnight on November 28th EST to midnight on November 29th EST will be matched by the Bill & Melinda gates Foundation. If you are able to donate something on that day, we would receive double the amount you give.
Many thanks for keeping up to date with our work.
With best wishes,
Helen