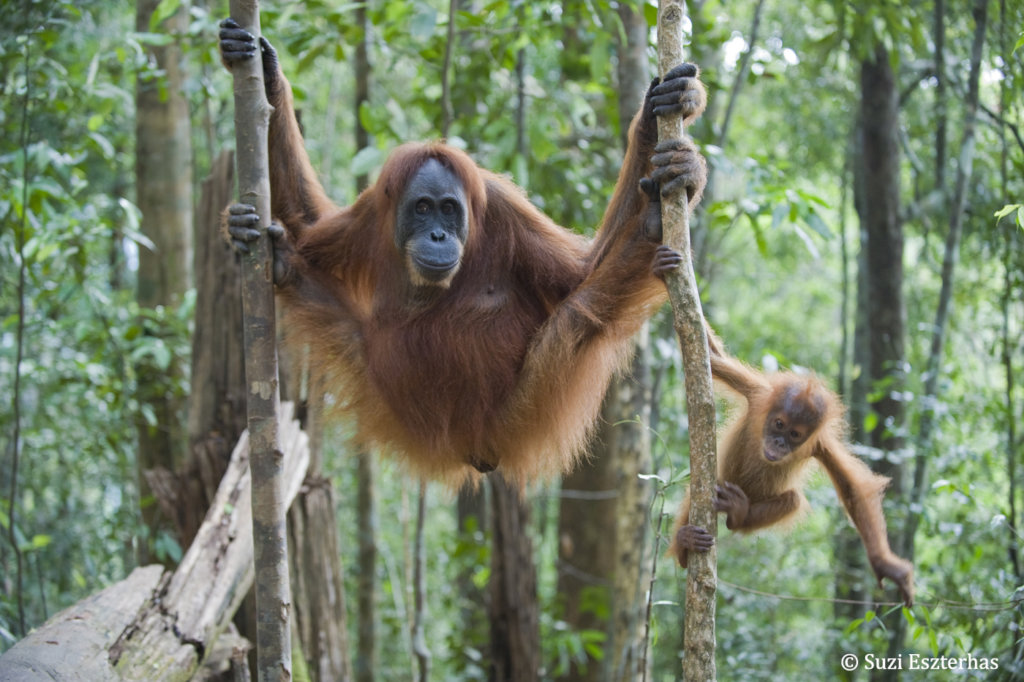 Back in September 2018, we sent you some news about our ambitious campaign to buy 890 acres of land - currently an oil palm plantation - and turn it back into vibrant, healthy rainforest for orangutans and other wildlife. This campaign, the Rainforest Home Appeal, comes to an end on 15th March 2019, and we are delighted to say that we have so far raised £816,030 of the £870,000 we need to be able to complete the land purchase. This is all thanks to the generosity of people like you.
We want to make one final push to ensure we reach the final target, and for that, we need your help. Please will you share our campaign with your friends and family, and encourage them to chip in?
Reaching our final target will mean that we can take a barren, lifeless piece of land and turn it into a lush, biodiverse piece of forest. It will mean we can create a buffer zone next to the precious Leuser Ecosystem, protecting it from illegal logging and poachers. It will mean that orangutans, elephants and tigers have 890 acres of safe forest in which to roam.
The image below shows the 'before and after' of one of our other restoration sites in Sumatra - the difference in just a few years is amazing!
Thank you for your support.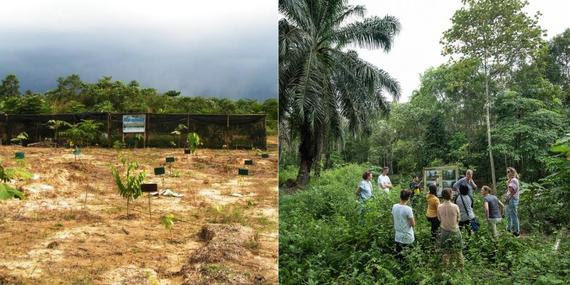 Links: