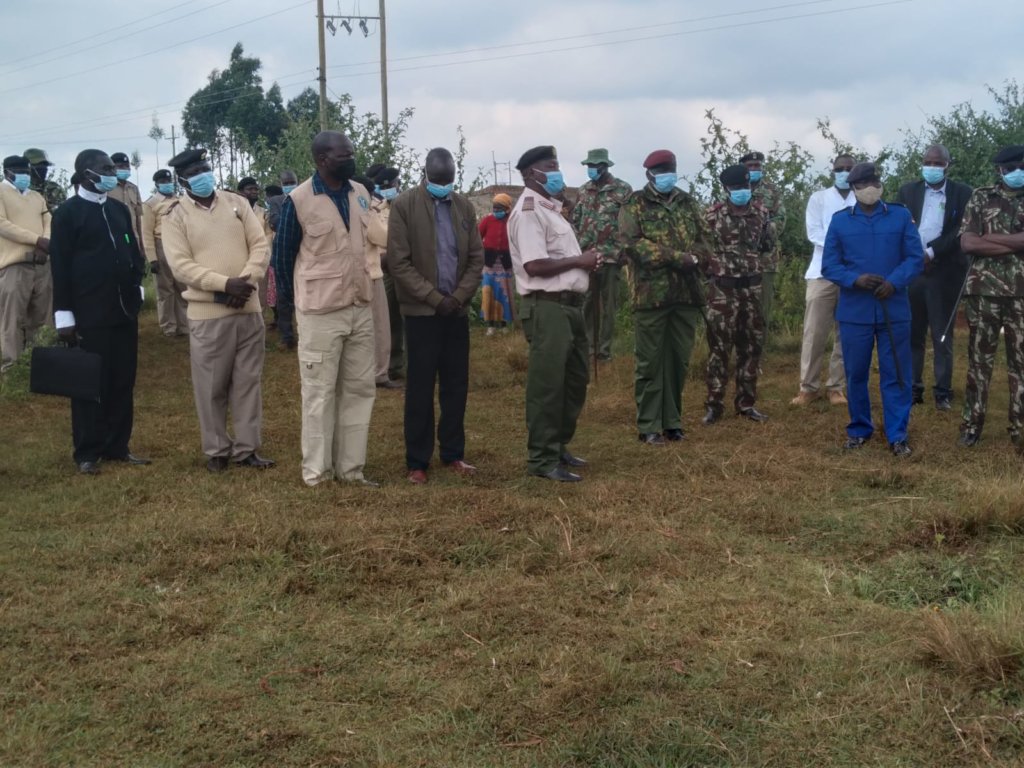 A chief in Chepyuk village, Mt Elgon was found dead, the mutilated body with stabs wounds on the head and neck, his body was discovered in a maize plantationburied in a shallow grave three kilometres from his homestead and 100 metres from our peace centre, His clothes and phone were found burnt beside his body, the body was discovered by a resident near Mt Elgon peace centre in the expansive Chepyuk Settlement Scheme in Kopsiro Sub-County.
Characterized by great anger residents stormed a local illicit brew den and torched houses that they suspected harboured the people who might have killed him. The locals also burned several houses that were around the place where his body was found. The four suspects including two men and two women are believed to have cooperated with others who police are still pursuing. Residents also killed one suspect who is believed to have hoodwinked the chief into his killing, Tension gripped residents of Mt Elgon sending panic, fear and tension among locals who now fear for their security.
In the event of such crisis, TSCS will always find ways of intervening through community dialogues which uses interactive participatory communication process of sharing information between conflicting parties or groups of people aimed at reaching a common understanding and workable solution. Through this intervention the key outcomes of community dialogue will help change in behaviour, knowledge, attitude and beliefs.
Since it was a local administrator who had dead, we first worked closely with security personnel from the region, peace committee and the church leaders to address community members to maintain peace
In the dialogue forums with 140 stakeholders we addressed conflict resolution mechanisms that comprise of social whereby human beings in a society interact and live together and uphold to the rule of law, if empower economically social concerned with the production of food, distribution of resources, and consumption of goods and services will definitely change cultural customs and social behaviour of a society by acknowledging the cultural diversity. We initiated negotiations with the families affected, mediations and reconciliation based on the knowledge, customs and history of the people of Mt. Elgon towards conflict resolution aim at restorative justice and restoration of order, harmony and the maintenance of relationships within the community through reintegrating conflicting parties for true reconciliation.
Lesions learnt
The active role of the Deputy County commissioner and our peace committee in the dialogues help to provide a source of assurance of some level of community ownership. These leaders also answered security questions and we provided basic knowledge of peace.
The presence of the bereaved family was an approach used by TSCS to demonstrate empathy and standing in solidarity with family
The dialogues opened and closed with prayers invited the aspect of spirituality amongst member present, peace and the word of God has worked out well in our ministry
The timely intervention by TCSC deescalated violence and through the dialogue the mountain returned to calmness