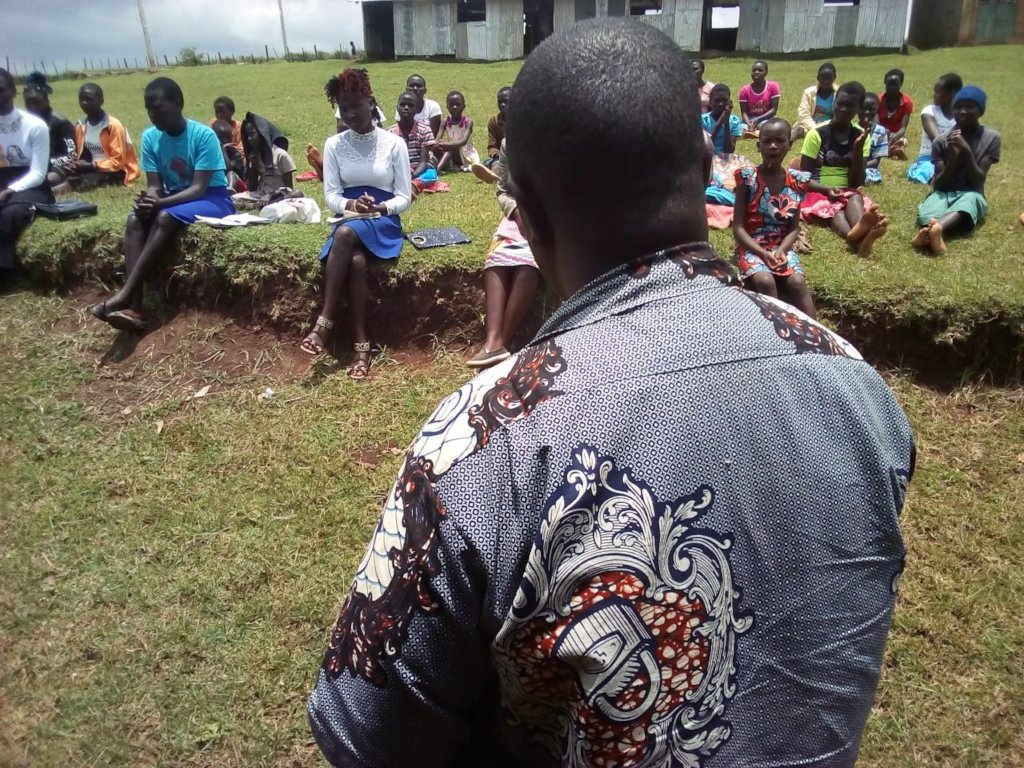 Listening Sessions
Listening sessions are a tool that was develop after the post-election violence in Kenya in 2007. The tool is designed to facilitate listening sessions with empathy exercises to enlarge deeper understanding of an issue or problem of others and give them help in solving them. It gives effective listening skills and help participants to open up from their frozen pain and past. Iit invites them to take an active part in the growth process and gives the participants permission to admit a need for help and to seek it appropriate. It is from this session that facilitator help the participant to get help through our programs with include Alternatives to Violence, Healing and Rebuilding Our Communities, Mediation, Counselling and many others.
In the sessions we discovered that violence against women amidst this Covid-19 pandemic has been a violation of women's human rights. Many forms of violence against women have been perpetrated by close family members and the community at large. Since the outbreak of Covid-19 in early March, gender based violence has created many potential negative health consequences for women and their children. Violence against women in Mt Elgon has resulted in injuries and serious physical, mental, sexual and reproductive health problems, including sexually transmitted infections, HIV, and unplanned pregnancies. In extreme cases, violence against women has resulted in death. Restricted movement and social isolation measures have led to an exponential increase in GBV. Many women are in "lockdown" at home with the abusers while being cut off from normal social support services.
On Mt Elgon there has been a rampant cases of GBV which has been reported and many which remain confined at the mercy elders hence denying victim's access to justice. A case of women being stabbed to death over a missing meal has been witnessed. Young and innocent girls are being waylaid on their way back from manual job is on the increase. In Chepyuk location which borders Mt. Elgon forest women who are on the run because sour marriages have increased. All this has raised alarm and not much is being done. Trauma has engulfed the residents of the area due to this sharp increase in GBV cases.
We managed to do 5 listening sessions with women and young girls who have experienced violence especially during the difficult times of Covid-19. From these sessions, we were able to identify women who have experienced traumatic experiences and have obtained psychosocial help for them. We have provided safe spaces for women and children to share. We have held perpetrators accountable with the use of police and local administration. Also for some sensitive cases we helped provide a platform for referrals for medication and professional counseling.
During the training we had heavy rains and the roads were impassable. However the team was forced to walk for a long distance because motorbikes could not be used.
As we finalize the listening sessions the country was hit by the second wave of infections that forced us to embark on government health protocols thus reducing our public gatherings.