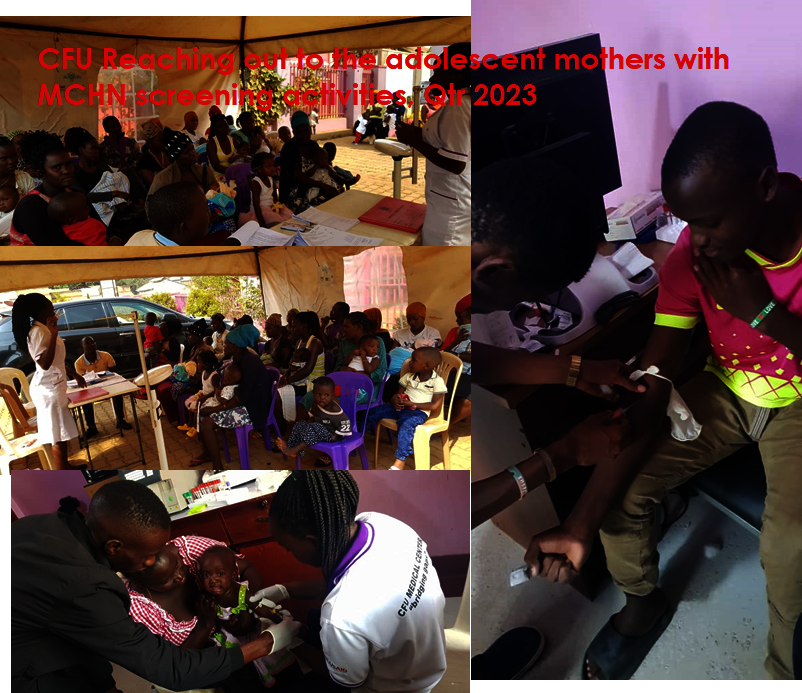 This report provides an overview of the activities conducted in the Last quarter to support the health needs of 1000 adolescents. The report includes information on the number of adolescents served, the services provided, and the challenges and successes encountered.
Activities
The following activities were conducted in the last quarter (May, June, and July 2023):
HIV testing and counseling: A total of 300 (165m, 147f) adolescents were tested for HIV. Of those tested, 2 were positive. The positive adolescents were linked to care and support services.
Antenatal care: A total of 10 adolescent girls received antenatal care. Of those who received ANC, 1 gave birth at a health facility.
Family planning: A total of 220 adolescents were provided with family planning information and services. Of those who received family planning services, 150 chose to use short-term methods and 70 chose to use long-term methods.
Nutrition assessment and counseling: A total of 500 adolescents were assessed for their nutritional status. Of those assessed, 265 were males, and 235 were females. All the 500 adolescents whose nutritional status was in green were okay.
Health education and promotion: A total of 700 adolescents participated in health education and promotion sessions. The sessions covered topics such as HIV/AIDS prevention, sexual and reproductive health, mental health (how to overcome depression), and violence prevention.
Immunization: Most of the adolescents that were reached out in the last quarter were teenage mothers who had babies, they were advised to take their children for immunization and some were immunized at CFU Medical Centre to keep their immunization cards up to date. The adolescent mothers were also trained on the importance of exclusive breastfeeding for their babies
Conclusion
The last quarter was a successful period for the program. The program was able to reach a large number of adolescents and provide them with essential health services. The program also made progress in increasing awareness of HIV/AIDS, improving access to family planning, and reducing the incidence of malnutrition.