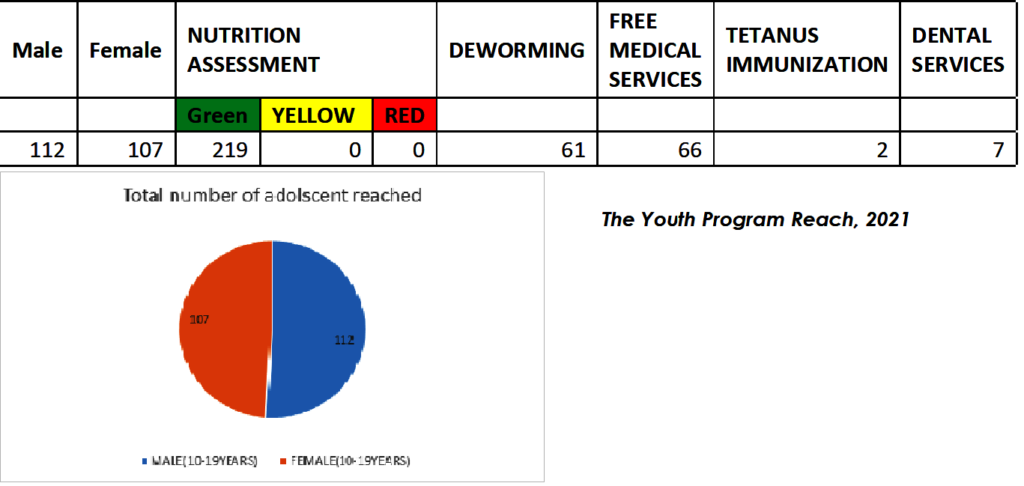 Child and Family Foundation Uganda (CFU) team is excited to share our quarterly report of supporting the health needs of 1000 adolescents in rural Kamuli Uganda at https://goto.gg/50405with support from GlobalGiving donors and supporters. Your donations have enabled us to conduct a number of activities in the Kamuli district Busoga region, Eastern Uganda.
Integrated outreaches
Different services were offered to the community with the objective to offer free medical assessment, health education, and promotion of sexual gender-based violence prevention.
Child days plus activities
In partnership with local government authorities in the Kamuli district, we were able to implement child day plus activities at Nawansaso Parish. Up to 35 adolescents HPV vaccine to prevent them from acquiring cervical cancer
Adolescent Family Care Groups (AFCGs)
Two AFCGs comprising 15 adolescents each were formed in our communities. These AFCGs have been trained on adolescent health and wellbeing education including but not limited to;
Taking iron and folic acid supplements improves adolescent iron status and reduce the risk of anemia
Prevention of Sexually Transmitted Diseases and Infections (STDs and STIs)
Taking care of physical health through regular exercise and getting adequate sleep
Observation of personal hygiene e.g., bath regularly, keep your hair and nails short, trimming of pubic hair
Impact of our activities
In Kiganda zone, Kawempe division slum settlements, we met an adolescent mother who was a victim of Sexual Gender-Based Violence (SGBV) with a severely malnourished child of six months who could not even sit. Her spouse left the family with a rent bill of 6 months to clear and no job to earn a living. After interventions and with support from GlobalGiving CFU was able to offer nutrition services, rented a house for the mother, and helped her to start up a small-scale business. On follow-up, the baby's nutrition status had improved after using the ready to use therapeutic feeds (RUTF) and the mother was also linked to a counselor at the facility who was able to give her counseling on SGBV.
We thank everyone for donating to this project since its inception.