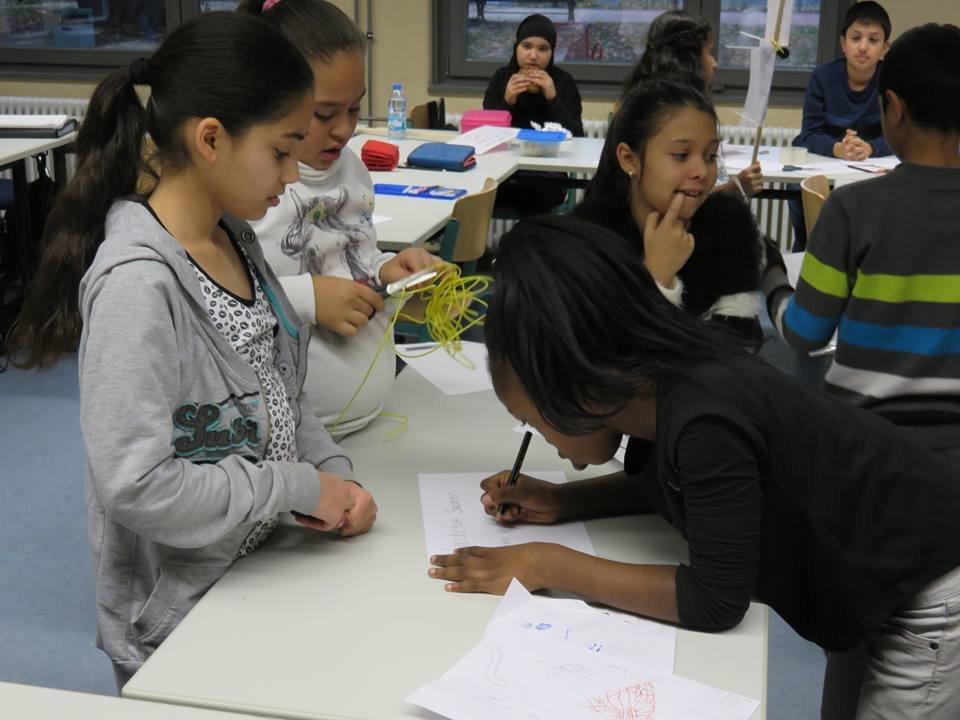 After our successful RespAct summer camp in Berlin districts Kreuzberg and Neukölln, we are in the midst of new RespAct project activities.
RespAct in Berlin welcome classes
We are happy to announce that RespAct will further be implemented in Berlin partner schools – since October 2017 this will be done with a focus on children and adolescents in welcome classes. As many young people with refugee background visit schools in Berlin, the demand for efficient programmes enhancing their participation and integration is growing. The new RespAct program will focus on project weeks in Neukölln schools, especially reaching young people in the classes 6 and 7. Beside the classic RespAct approaches, our work in welcome classes will concentrate on verbal- and non-verbal exercises which increase both children's self-efficacy and belongingness.
Multiplying RespAct's impact…in Berlin and Europe
As part of the RespAct Neukölln program, we will also share the RespAct method with teachers, educators and local partners. This ensures that RespAct also spreads its impact after the project weeks and the students can benefit from the modules' variety for a longer period.
Strengthening young people's societal participation is a major need not only in Germany. Therefore, we constantly look out for new opportunities to share RespAct with other people in the world. Our founder, Prof. Heather Cameron, recently held a workshop at the Swedish university of Umeå, presenting RespAct in front of Women in Sport and Adventure. The workshop lined out the variety of contexts in which RespAct can be used when we working with children and adolescents in any sort of pedagogical setting.
We are excited about RespAct's new outlooks and would like to thank you for your constant support. We need it to spread RespAct and improve the lives of as many children as possible.
Best wishes,
Your RespAct team