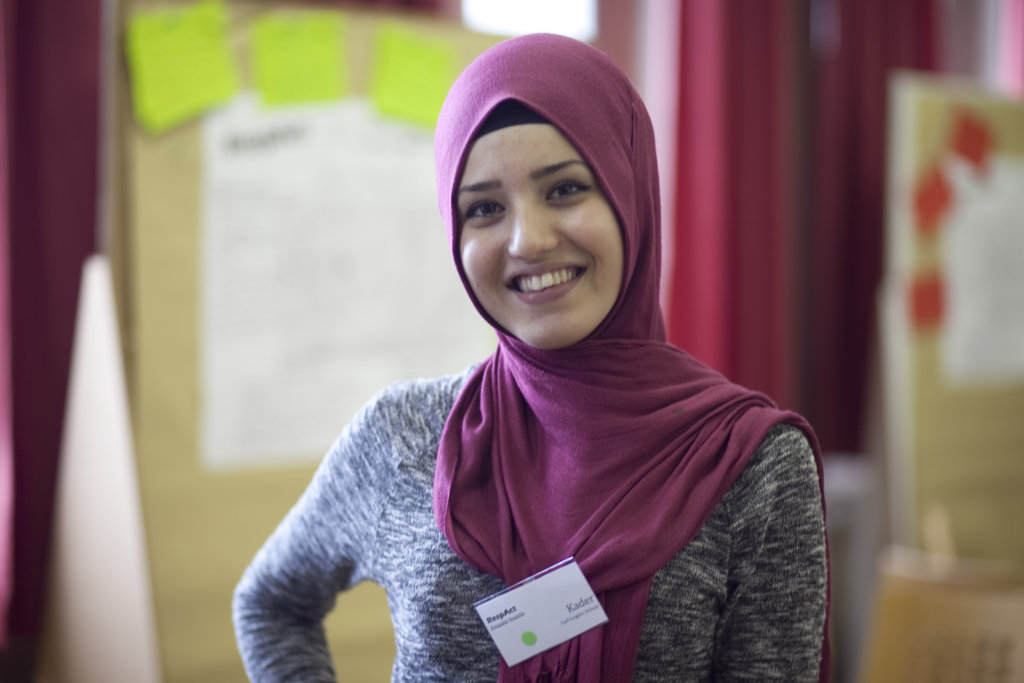 We rarely pull back the veil here at RespAct to talk about things other than the work that we do directly with children or schools. While our project does the necessary work of mentoring and educating children and encouraging social participation—we think that it's time to let you know what else we've been up to lately.
This past summer has been one of tremendous growth for RespAct. We held the first ever RespAct summer camp, have participated in 10 different family and community sports events and we've officially rolled out our new Multiplication Training Strategy.
RespAct's Multiplication Strategy recognizes one fundamental truth in our efforts push for more inclusive educational reform: any effort that does not put teachers and educators at the center of its efforts is incomplete.
That's why RespAct's multiplication strategy emphasizes the role of teachers in instituting meaningful, systemic change in making Germany's education system more inclusive of children with diverse backgrounds. We do this by taking our curriculum and teaching it to educators with diverse classrooms on our methods and curriculum to provide an inclusive, high-quality education for all of their students.
In the past three months alone, we've participated in two different, high-impact events to pass our methods on to teachers with diverse classrooms. At Kienbaum, an annual, three-day conference for educators, RespAct taught over 80 participants our program curriculum. Our workshop focused on migration and refugee children, a topic of particular importance for many teachers in Berlin. With Teach First Germany, we were able to offer a training to the next generation of German educators who will use our techniques and methods in their classrooms.
The work that we do with teachers allows for us to multiply our impact and reach as many children as possible. Our impact cannot and should not be limited by the physical capacity of our staff. When we open up our tested methodologies and train teachers on how to utalize it for maximum impact and effect in their own classrooms, we are ushering in a new generation of educators who are more equipped to cater to the unique needs of their most diverse students.
In addition to our efforts with educators, RespAct has also held it's first ever summer camp!
Our Summer Camp program lasted for 2 weeks and saw more than 80 students from disadvantaged neighborhoods in Berlin's inner-city learning about recycling, upcycling and the environment. You can learn more about our camp by following this link to watch a short video that we've put together!
Links: