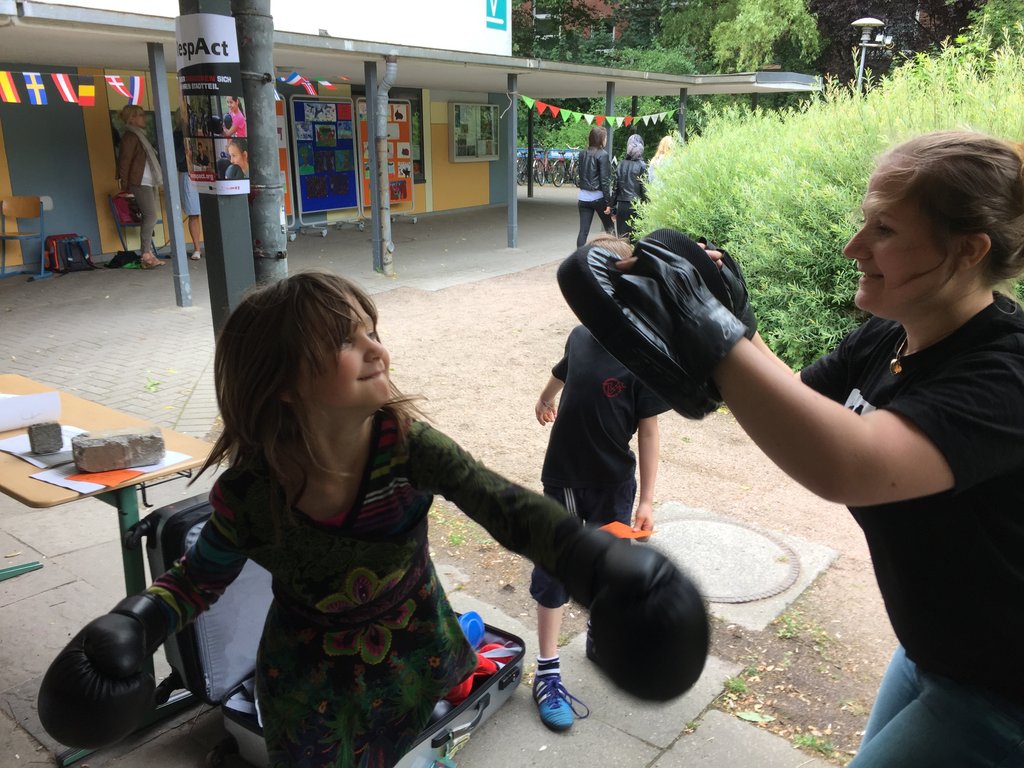 Thanks to your support we are able to work not only locally, but also nationwide and bring RespAct to new sites.
RespAct started its acitivites in Hamburg one and a half years ago. Over past school year RespAct has run project weeks combining boxing exercises alongside participative videography and role plays with pupils at primary schools in two districts. We've organized two RespAct summits, where decision-makers from politics, business and NGO sector discussed with school children their creative ideas on how to improve their neighborhoods and bring positive change to their communities. In July we took part in a summer festival at the St. Pauli Primary School, where children had a chance to try out jabs and punches with RespAct trainer.
Each time teachers, parents, representatives of local government, police, cleansing department are impressed with children's ideas. During the last summit they discussed together not only how to beautify the schoolyards and classrooms, but also had lots of ideas how to support refugees and homeless people in their city. This sensitivity to social issues also impressed Delia Tietge, Regional Manager of Teach First Germany: "Today I had an opportunity to take part in the RespAct summit and I am very impressed about the awareness of the problem, the idealism and the problem-solving orientation of children". Other topics that are important for children are e.g. cleanliness of the city district, safety on the way to school as well as public access to Wi-Fi in Hamburg. The recognition and appreciation of childrens' ideas and putting them into practise are the greatest aims of the summit.
Thank you for giving children this valuable experience, for giving them the opportunity to change their environment through democratic participation in the society. We will keep accompaning childrens' actions and support their implementation and hope to report soon about next successes in Hamburg.
Thank you!
Your RespAct Team :)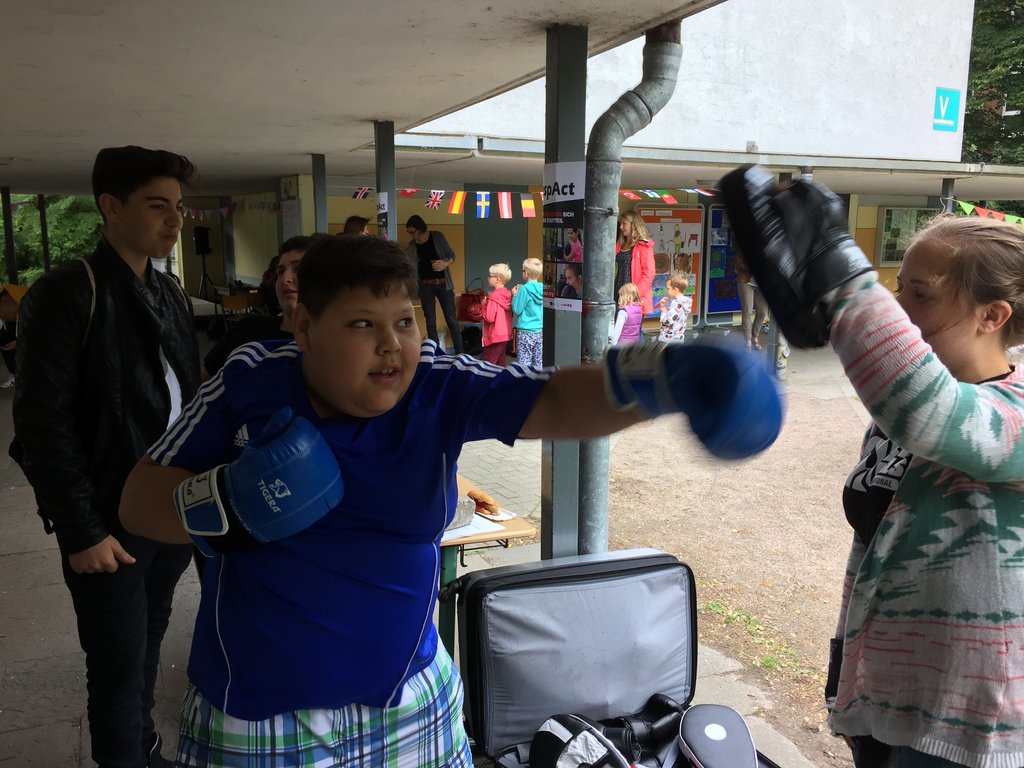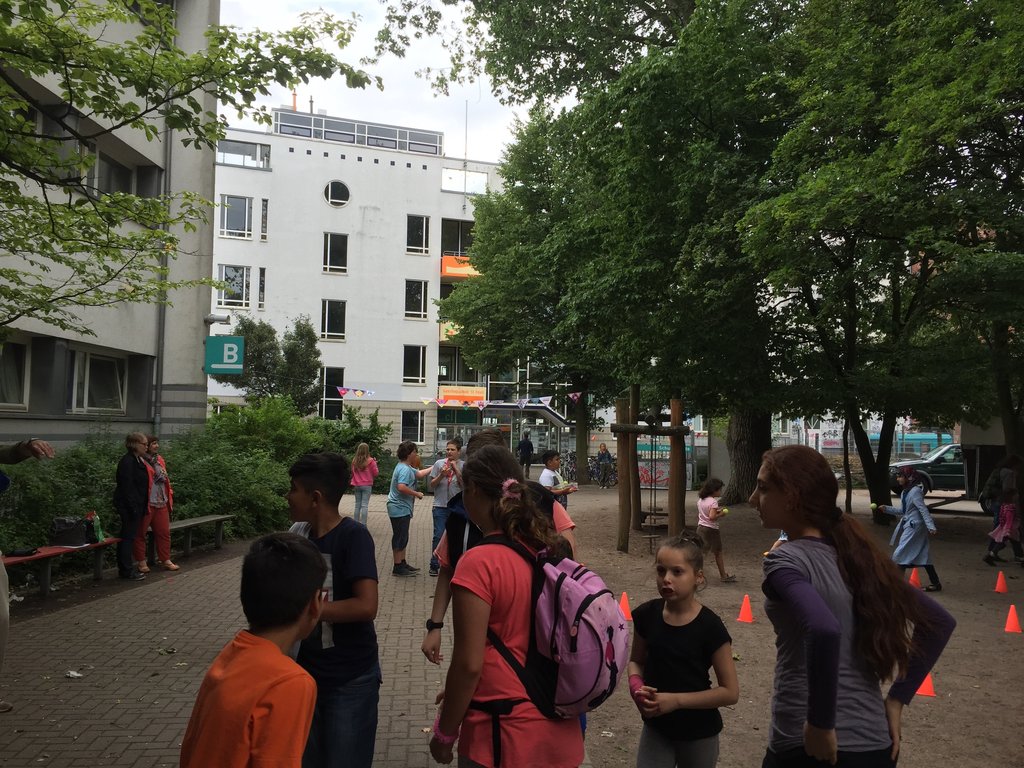 Links: