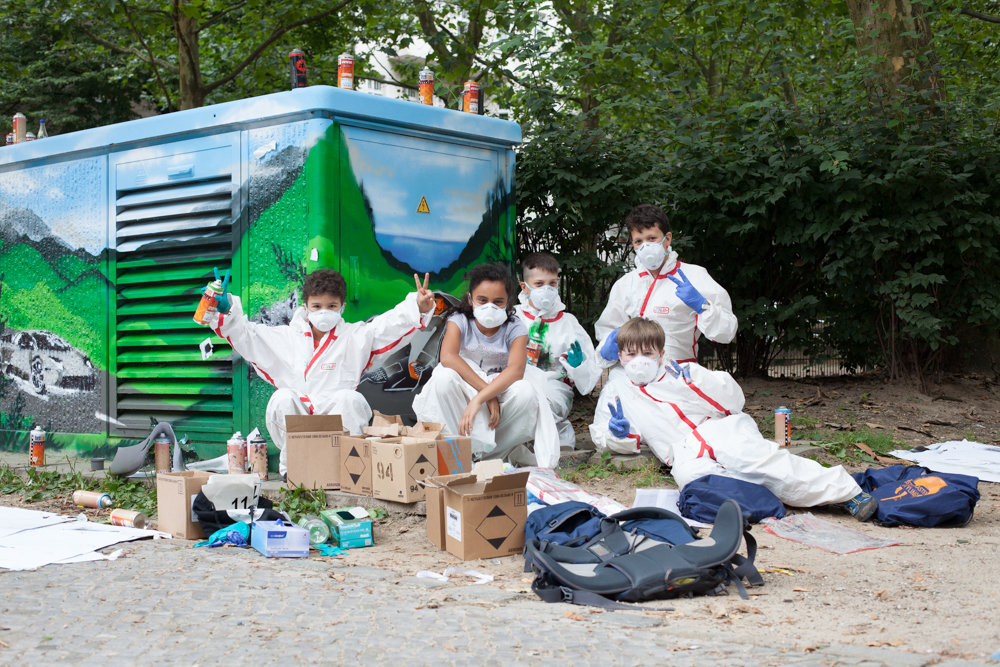 We are working together with children, families and educators to take our program to more neighbourhoods but that is not new. New is that we our focusing on networks like resident's board, neighborhood comittee, district communitees, networks against violence, organisations for equality and institutions for self empowerment.
This way we were able to connect to way more people who work with kids & youngsters. People who work daily with or for them. And ta da … now we have reached more than 700 educators, teachers and social workers to help develop our sports and democracy modules in workshops representing over 300 schools, youth clubs and sport institutions.
Over
50 Schools
500 kids & youngsters
700 educators, teachers & social workers
Here in Berlin we have continued to be visible and promoting RespAct at small and large events. From June 2017 till July 2018 we lead sports activities and discussions at local neighbourhood events organized by educational institutions over to huge conferences by the Senate Administration for Education, Youth and Family.
Summer Camp 2017
One of our biggest events in 2017 was the Summer Camp 2017 with about 100 children and youngsters from over 7 schools and over 25 partners. It took place for 10 days and brought together participants from 8-14 from Welcome classes who just arrived in Germany or with a migration background. We did this with kids speaking over 10 different languages – none of them German. In fall 2018, we will launch an autumn camp of 10 days and we have over 30 partners already wanting to join. We will have over 120 kids and will keep growing. In Berlin, we work in the districts Mitte, Kreuzberg and Neukölln which created a network of over 50 schools.
Help us to reach more kids and start new summer camps in 2018!
Sincerely,
Your RespAct Team