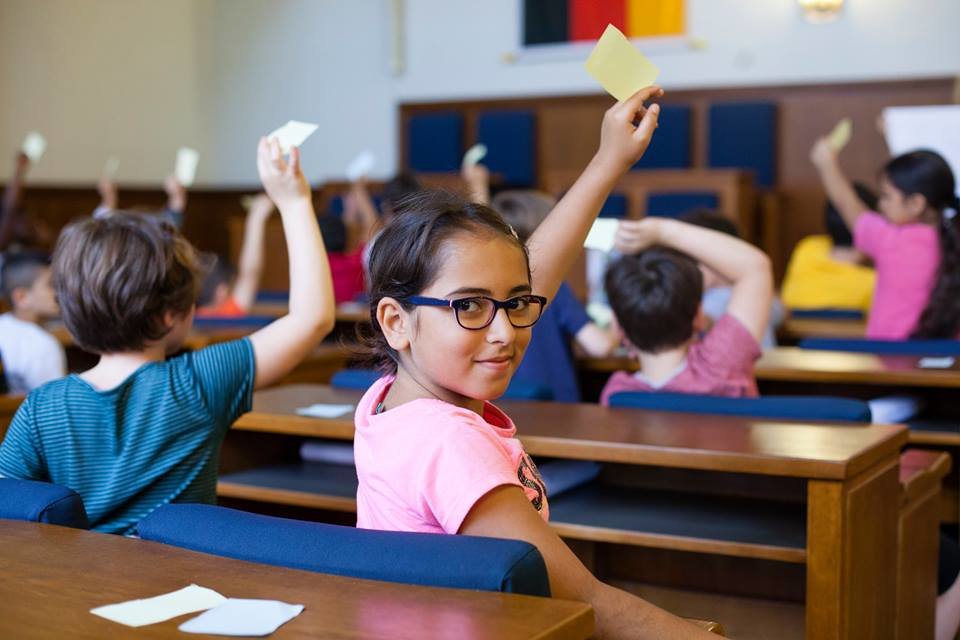 We are very pleased that we will working in Berlin Neukölln from October 2017 to December 2019 together with a total of 15 schools in Nordneukölln and Gropiusstadt! In addition to the RespAct project weeks, we also organize 2 RespAct holiday schools and workshops for teachers, social workers or educators, as well as volunteers in extracurricular education. In this way, we are following up on the activities of the last two programming years, during which we achieved a total of 1,000 participants with our action days, project weeks and workshops.
We use our democracy and sports educational RespAct methodology. Joint neighborhood actions and new diversified formats are planned, tailored to the needs of welcome classes and children at the transition from elementary to secondary school.
What happens at RespAct Neukölln?
Over the next few weeks, everyone at different gatherings will have the opportunity to get to know our RespAct methodology. We will present our planned activities in the Leadership Round, the Steering Round, in the neighborhood working groups, as well as in the launch of the Steering Committee and to coordinate future cooperation.
RespAct workshops
Janusz Korczak School http://j-korczak.cidsnet.de/web/
Network Meeting of "Youth Social Work at Neukölln Schools / Refugee Children and Youth"
Theodor Storm elementary school www.theodor-storm-grundschule.de
Zuckmayer school www.zuckmayer-or.cidsnet.de
RespAct project weeks
Janusz Korczak School 16.03.-20.03.2018 + 13.06.-15.06.2018
Campus Efeu Weg School 21.03.-23.03.2018
Zuckmayer school 29.01.- 31.01.2018 Article
Theodor Storm elementary school 13.12.-15.12.2017 Article
RespAct AG for welcome classes
Albert Schweitzer Gymnasium 13.01. - 03.07.2018 | Every Tuesday from 10:30 - 11:30 Article
RespAct Vacation Camp 2018
The Respact Neukölln Feriencamp 2018 takes place during the autumn holidays 22.10.-26.10.2018. More information coming soon!
So you see, we just started! In 2018 and 2019 there are more than 10 schools in the lupe.
Thanks a lot for your support!
Your RespAct Team