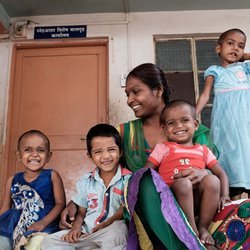 While some countries celebrate their mothers on different days, the second Sunday in May is celebrated as Mother's Day by around 100 countries, including India. Although many of our children are orphans, we also honour the day dedicated to motherhood, maternal bonds, and the influence of mothers in society and this year we wanted to acknowledge and celebrate the people who support our children every day of the year - you, our champions, and our amazing staff.
Without you, our children would be exposed to the hard realities of life in the red-light areas or living on the streets without people to care and provide for them. With your help we employ 270 staff who support and love our children all across our 18 projects. From the abandoned babies in our adoption center and those liberated from child labour and begging to women and girls rescued from trafficking and sexual abuse, our home of love provides them with the security and affection we expect from our own mothers.
We want to introduce you to some of our Snehlaya mothers, including our house mothers who live with our children 24/7.
Anjuna takes care of some of our younger children. Born to poor, illiterate farmers who believed their daughter should have the education they had missed out on, she was able to she continue and complete her 12th standard even after her arranged marriage. She was happy and content.
One fateful day, Anjuna's husband was diagnosed with AIDS and just one month later he was dead. Renuka cried all the way to her own hospital test where it was confirmed she too had HIV. Returning home, her in-laws shunned her, refusing even to let her use the bathroom from fear of catching the virus their own son had given her.
Fortunately, she heard about Snehalaya and our hospital dedicated to patients living with HIV. She checked herself in and spent two months there, feeling frustrated, hopeless and suicidal until one day the sound of the children playing and laughing outside snapped her out of her reverie. She started spending time with them, first as a cook then caretaker, and they began calling her mum. With them in mind and our support and encouragement, she returned to study and is now a qualified teacher. She continues to spend the majority of her time with her children, supporting and educating them and like children all over the world they are currently preparing cards and gifts to give to their 'mother' this Sunday.
We were established to protect the children of sex workers and while we provide them a home and shelter away from the red-light areas we also encourage their mothers to send as much time with their children as possible. When Abishek fell seriously ill recently we immediately contacted his mother, a sex worker, who dashed to sit by his hospital bedside. She has since spent the past three months with him as he recovers, moving into his dorm and lending a helping hand to his caretaker in looking after his dormitory friends. Seeing her positive impact and her genuine compassion and love for our children we have offered her a full-time job so she can stay with Abishek and leave her former sex work behind her.
She is joining Sai's mum, Aana. She married very young and unknown to her, her husband used to visit prostitutes where he contracted HIV. Failing to tell Aana, he passed it on to her resulting in her two sons contracting HIV from her at birth. One day, Sai's dad was in a car accident and was left disabled. Unable to care for him and both her sons, Aana sent her elder son to live with his grandparents. Uneducated, they did not administer his ART medication properly, and as a result, he died. In a state of grief and shock, and already weak from his accident, Sai's dad died 10 days later.
Aana and Sai needed a miracle and their pastor suggested Snehalaya may be the answer to their prayers. Arriving at Snehalaya, neither Sai nor his mother knew enough about his treatment to give him his medication properly, and he was very weak and thin. We took them both in and with our care and advice Sai is now doing much better spending his days playing cricket and he dreams of becoming a doctor. He really enjoys living in Snehalaya and is particularly happy that he can be with his mother who is now employed in our hospital. We were able to give mother and son a home when they had nothing else. Despite the traumas they have lived through, they are hopeful for the future made possible by your support.
You can help us to support more children and show their mothers your appreciation by donating to our project and if you contribute before midnight on Sunday 13 May you could also help us win bonus funding.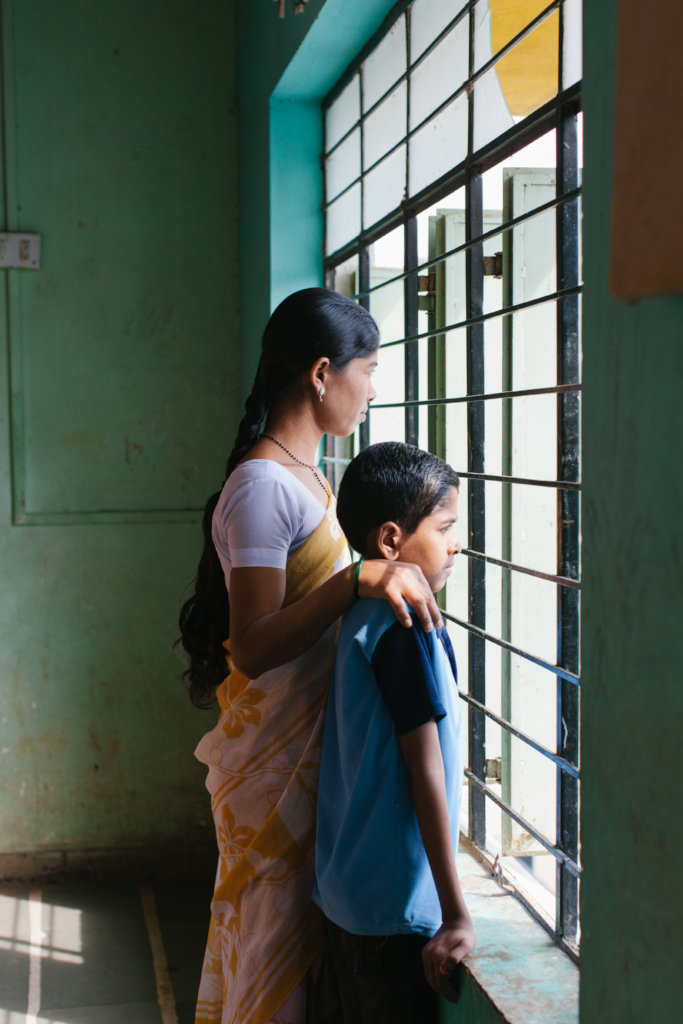 Links: