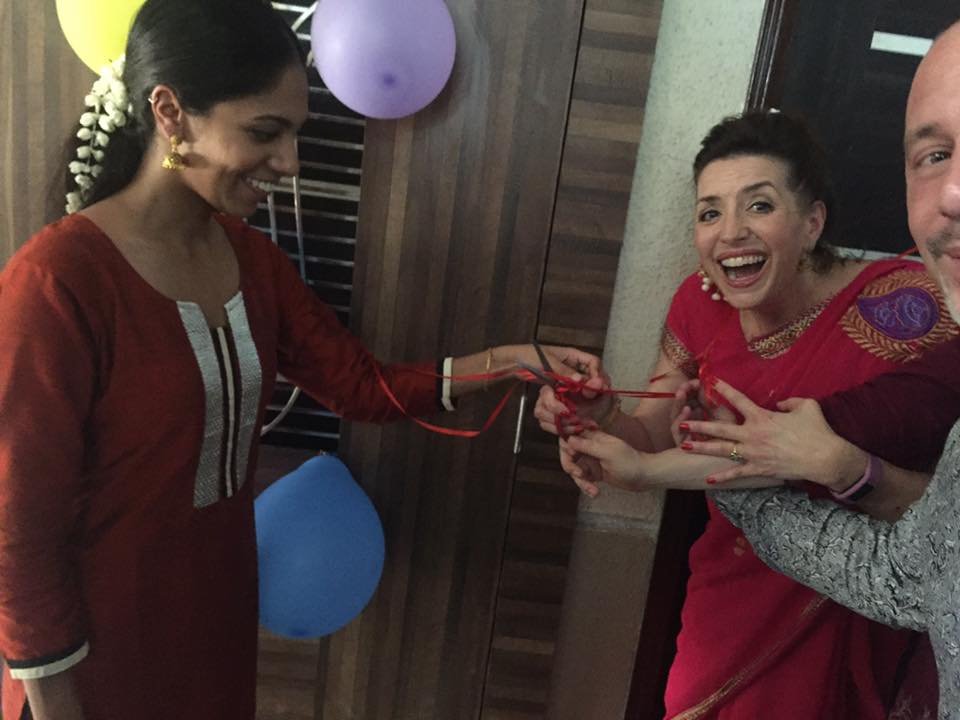 Dear friend,
I'm so excited to share about how your gift is changing lives for women and children in the red-light district. Thank you for your compassionate support to Rescue trafficked women and children in India.
Because of you, 181 women and 121 children residing in the red-light communities were served in the last quarter. You are making a big difference for families living in poverty and trapped in sexual slavery.
We recently built a brand new safe house to help more girls and it finally opened it's doors to all the children and staff. One of the girls that your gift is helping is Madira. She was rescued and now she is safe thanks to you.
Madira* and the rest of the girls in the safe house were filled with so much joy and excitement. When the doors to the brand new safe house opened, they looked around in awe and their wide grins stretched across their cute faces.
"I'm thankful that I live here and that I'm safe. Thank you for providing such a beautiful house. Thank you for everything you've given us," says Madira*.
Your generous gift made it possible to build a new and bigger safe house for girls rescued from India's red-light districts. The previous home was smaller and slowly reaching its capacity to help more children. Your gift made it possible for the current girls to have more space to live and grow. And the new home also enables us increase capacity so that more girls can get rescued in the future.
"It's like a palace," reports one of our staff members who cut the ribbon during a joyous housewarming ceremony.
Because of you, the girls in the safe house have a wonderful new home. Thank you for giving generously to help a child in need. Your gift will make an impact for years to come as more children get rescued from the red-light districts.
Thank you,
John Sparks
India Partners
*Names were changed to protect the identities of the girls to keep them safe.