Project Report

| May 25, 2016
You are helping even those who remain.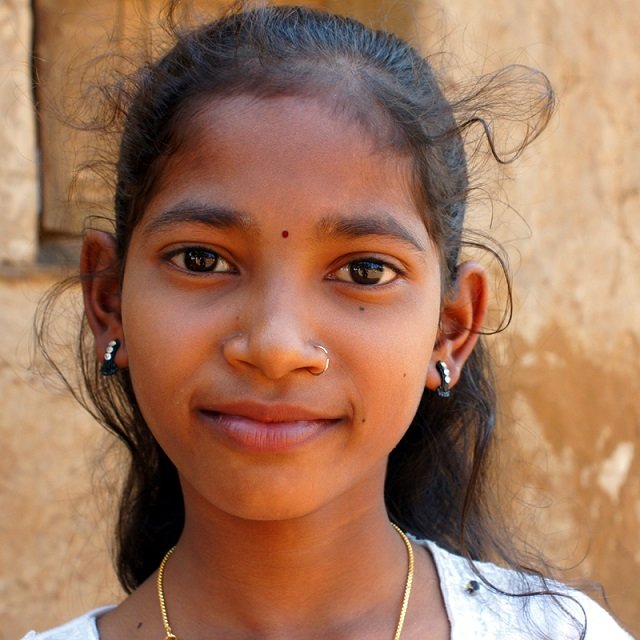 Dear Friend,
Thank you for your help in providing children and women with a life of safety away from India's red-light districts. Your gift is making a tremendous difference in the lives of women and children trapped in the life of a sexual slave. Over the past few months, 131 women and 162 children living in the Red Light Districts have been helped. Thank you for being a vital part of this work.
Sorrowfully, not every child is able to leave the Red-Light District. Oftentimes mothers don't grasp the importance of getting their children out. Plus they want them close by because, they are after all, their children. For every child we are able to help get out there are probably 20 still in the Red Light District. Laxmi* is one such child.
Laxmi lives in an urban slum entrenched in poverty. Families live in small cinderblock and sheet metal homes surrounded by filth and sexual abuse. It is a toxic and unhealthy environment for anyone, and especially a child, but sadly this is Laxmi's home.
Laxmi loves school. But with an illiterate mother and chaotic home life, she has little chance to excel in the extremely competitive Indian school system. But you are giving her the chance to learn and keep up with her classmates. Right outside the Red Light District, India Partners maintains a Learning Centre. Here children are able to come before and after school, they receive a meal and are helped with their homework (tuitions).
Laxmi is a bright and eager 12-year old girl; she now has a chance to succeed. She is able to stay in school and is getting an education because of people like you. When we work together we can change lives even in the most difficult places.
Thank you,
John
India Partners
P.S. To help more children and women in Mumbai's red light districts, you can give a gift today! You will be changing their lives forever by providing them educational opportunities they would otherwise not have. Encourage your friends and coworkers to join you. Take a moment and change the life of a young girl like Laxmi, make your gift to Rescue trafficked women & children in India.
* Laxmi's image changed to protect her identity