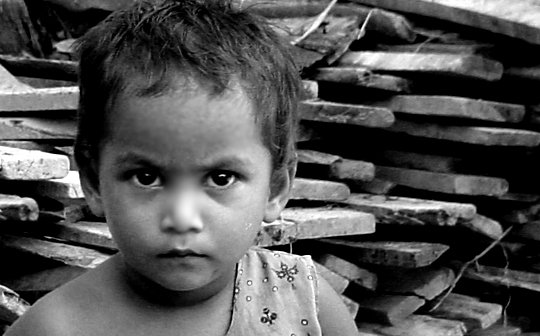 Dear friend,

Over the past few months, 131 women and 162 children residing in Mumbai's red-light districts were helped. Your gift is making a tremendous difference in the lives of women and children trapped in a life of sexual slavery.

The women and children have benefited from counseling, pre-schools, remedial classes, medical interventions, feeding programs, fun clubs, and weekly gatherings.

Your gift has helped vulnerable children in the red-light districts by giving them a place to escape from the dangers of the Red Light District. Children like Pinki are doing so well because of your gift.
Pinki's mother was trafficked to Mumbai at the age of 13. She was tricked into coming to Mumbai with a promise of helping in the home of a businessman, and continuing her education but was immediately trafficked into the Red Light District. After a few years of suffering with daily abuse she then became pregnant. From conception Pinki's life was one of suffering. She grew up hidden under the bed while her mother worked, or wandering the streets in panties when she was lucky.
Her mother received counseling from our workers and agreed that the best thing for Pinki was to grow up in our Children's Home. When Pinki first moved into our home, she was physically weak and moody. She was used to roaming around without clothes or proper food. She was lacking the nurture and stability needed for a child of her age.
Pinki has now started school, YEAH! She was first home schooled as she was not able to cope up with the rigors of an English Medium education but she has now joined with the other girls and is doing well in her studies.
Thank you so much for serving women and children living in the red-light districts. Your gift truly makes a difference and gives hope to people who suffer in such a dark and broken place.
To help more children and women in Mumbai's red light districts, you can give a gift today! You will be changing their lives forever by providing them with a safe place to live. Encourage your friends and coworkers to join you. Take a moment and change the life of a child like Pinki. Rescue trafficked women & children in India.

Sincerely,

John Sparks,
President
India Partners

*The names in this story were changed to protect the identities of the women and keep them safe.