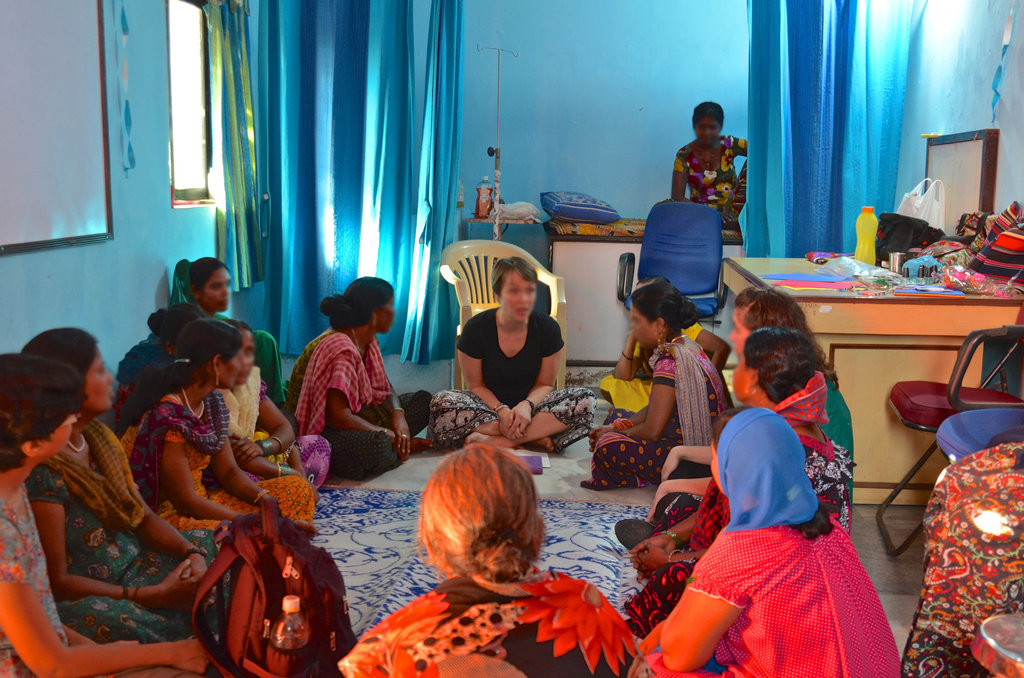 Dear friend,
Thank you for your help in providing children and women with a day of safety from India's red-light distrticts. Your gift is making a tremendous difference in the lives of women and children trapped in a life of sexual slavery. Over the past few months, 99 women and 169 children residing in the brothels were helped through various programs.
The women and children have benefited from safe houses, counseling, pre schools, remedial classes, medical interventions, feeding programs, fun clubs, and weekly gatherings.
Your gift is helping women like Jaya find freedom from sexual slavery.
Jaya was married off at a young age and when her husband died she didn't know what to do. Her neighbor promised her a good job in the city so she went with the man, but she soon realized that she was deceived. Her neighbor sold her to another man and she was forced to work in the red-light districts as a sex worker. Jaya soon became pregnant and her life was challenging. Customers would abuse her and the man she lived with would also hurt her if she didn't bring home enough money.
It took several years for Jaya to trust our staff. They encouraged and counseled her about her child and her safety. They frequently helped her at the weekly medical clinics and monitored her health because she was at risk of contracting HIV. After much encouragement to leave the trade, Jaya finally left. She is now living in safe house and her child is also safe.
Today Jaya is in a better place because of you. Thank you!
Sincerely,
John Sparks,
President
India Partners