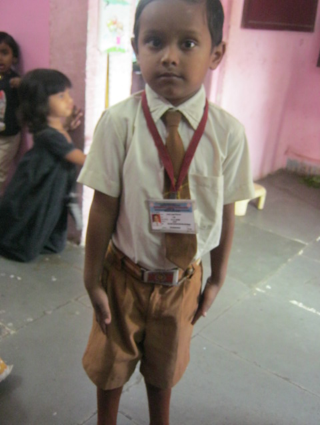 Dear friend,
Over the past few months, 76 women and 89 children residing in Mumbai's red-light districts were helped. Your gift is making a tremendous difference in the lives of women and children trapped in a life of sexual slavery.
The women and children have benefited from counseling, pre schools, remedial classes, medical interventions, feeding programs, fun clubs, and weekly gatherings.
Your gift has helped many children in the red-light districts by giving them a free pre-school education and a nutritious meal every day. Children like Alok are doing so well because of your gift.
Alok's mother was a victim of the sex trade in Mumbai. She is a sex worker, so her son is forced to live in the dangerous and dirty brothels. Alok is a talkative and active 5-year-old boy. He used to roam the streets with nothing to do. After encouraging Alok's mother to put Alok in our pre-school program (called a balwadi in Hindi), he is doing so much better. Alok is also getting a nutritious meal every day. He is very smart in his studies and his behavior has improved greatly. Alok enjoys participating in special school activities and events.
Seeing the changes in Alok, his mother enrolled his younger brother in the balwadi (pre-school program) too and is very happy with the development of both her children.
Thank you so much for serving children living in the red-light districts. Your gift truly makes a difference and gives hope to children who grow up in such a dark and broken place.
Sincerely,
John Sparks,
President
India Partners