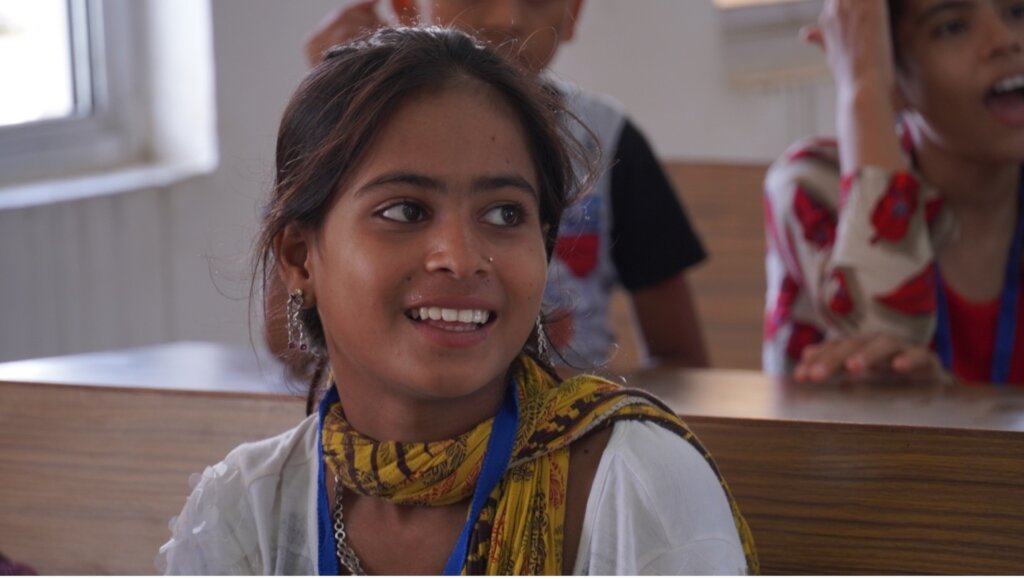 Dear Friend,
Thank you for helping provide women and children rescue from India's red-light districts. Your gift is transforming lives of women and children that were trapped in a life of abuse.
There are many young girls living in the red-light districts because their mothers are a part of the sex trade. As the young girls get older, it is extremely dangerous for them to be in this environment, and they often end up in the sex trade themselves.
Khushi is a young girl that we were able to rescue from the red-light district before she was a participant in the sex trade. When Khushi was rescued, she was a quiet, shy girl who had lived in an unsafe environment her whole life.
With the permission of her mother, Khushi was rescued from the red-light district and brought into the safe home. She was extremely shy and fearful of everyone because of her trauma from her past. Khushi also did not know how to write and had no educational foundation.
Through counseling, love, and care, Khushi started to feel safe and come out of her shell. She now works hard at school and her education is continuing to progress. Khushi has many friends and loves learning!
Khushi is thriving now because of the counseling, education, and safety she received. Khushi would still be living in the red-light district, uneducated and hopeless, if it weren't for you. When we work together, we can change lives!
Sincerely,
John
President, India Partners
P.S. You can help other children that are still trapped in the red-light district! The safe house provides the healing and education necessary for these children to succeed in the future, outside of the red-light district. You are the key to changing lives!
*Image changed to protect identity