Project Report

| Feb 12, 2018
Sanchiti* thought her life was over.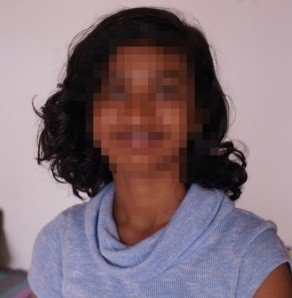 Thank you for rescuing a trafficked child in India. You are impacting vulnerable people like Sanchiti* and making a life-changing difference in their lives.
Sanchiti had been trafficked from West Bengal. When she reached the railway station she escaped from her captors, but she didn't know what to do. She couldn't speak the local language and had no money. A few children who were beggars saw her struggling and gave her something to eat, but within days she was picked up by the police.
Crammed in a detention cell with dozens of other minor girls, she was completely lost since she only spoke Bengali. Within a few days, one of our workers met her and discovered that her family had sold her to traffickers. She could not go home and had no local relations. After trying all possible solutions, the court released her to stay at our safe home and Sanchiti is now safe.
You made this possible! Thank you for your compassion and generosity to help girls like Sanchiti.
Rescue is a special one-time event, but caring for a trafficked child after she has left the red-light districts is a long term and challenging task. Because of your generosity the work is expanding to rescue more children from danger.
Today, your gift is helping a young lady like Sanchiti experience hope and healing. Because of your help, she is out of the red-light district and no longer living in the darkness of the brothels.
Thank you for making this possible!
*Sanchiti's identity has been changed to protect her and to keep her safe.