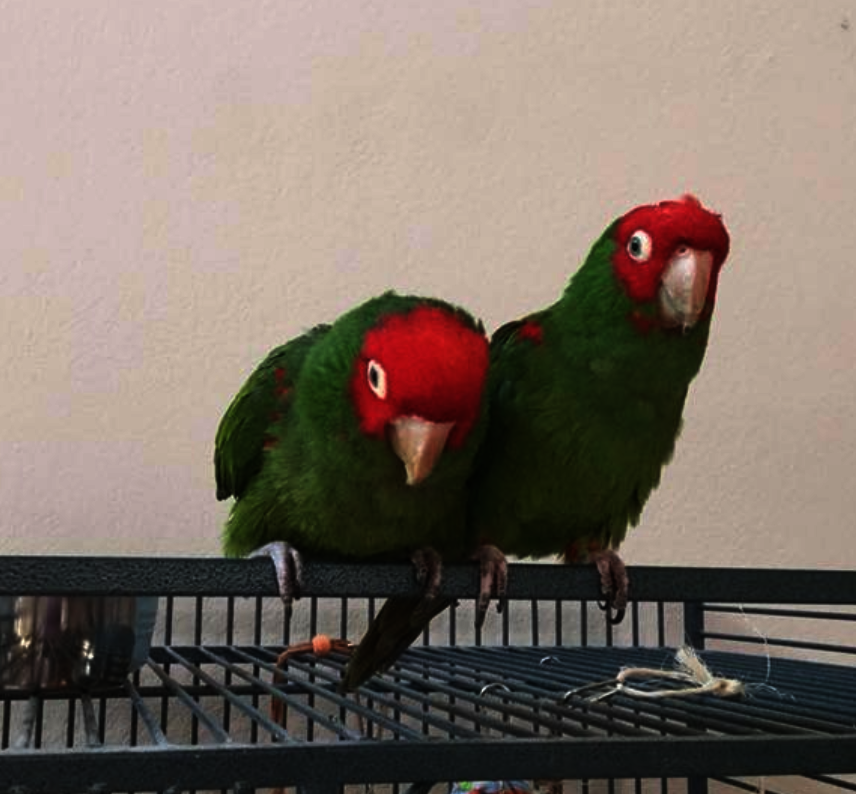 GlobalGiving is hosting a #GivingTuesday Bonus Day TODAY. The matching event has already begun, and ends at 9 pm Pacific. GlobalGiving will match your online donations up to $1,000 per donor per nonprofit; the match rate will be determined by how much Mickaboo raises as a percentage of all monies raised. This means donations made during the entire day will count! There's no need to wait to help - head to this link now to give. Please consider using this opportunity to support our birds and have your gift go further!
Your gifts help birds like those pictured in this email. Mojo and Tory are 23- and 19-year-old cherry-headed conures surrendered to Mickaboo by a woman who had them their whole lives, and only gave them up when she was hospitalized permanently. (Conures like these have a life expectancy of around 30 years.) Their feather-plucking behavior has been successfully addressed by changes to their diet and environment. Mojo, the larger of the two, has added some English words ("Hello!" "Take a bath!") to his birdie vocabulary. Both enjoy interacting outside of their cage with their humans.
Interested in adopting them? See more information and contact their adoption coordinator here.
* * *
If you are in the area, consider coming to our Annual Holiday Party and Funraiser (Alameda, December 2) as we celebrate our 20th Anniversary as an all-volunteer organization. The event will feature:
Holiday shopping - silent auction and raffle items collected so far include gift certificates from several of our avian vets, tickets to local attractions (passes to the California Academy of Sciences, zoos, etc.), vintage and custom jewelry, home decor, and more!
Volunteer recognition!
A yummy buffet!
See more details and RSVP here. If you can't come, we hope you will consider giving today, helping us lay the foundation for the next twenty years.
I hope to see you at our celebration!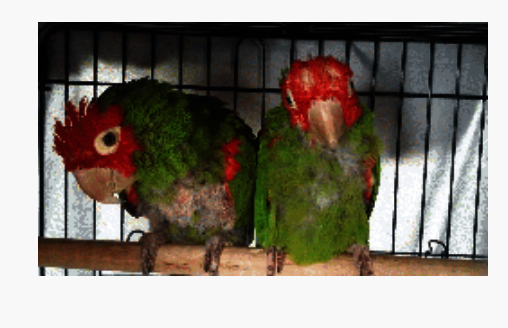 Links: