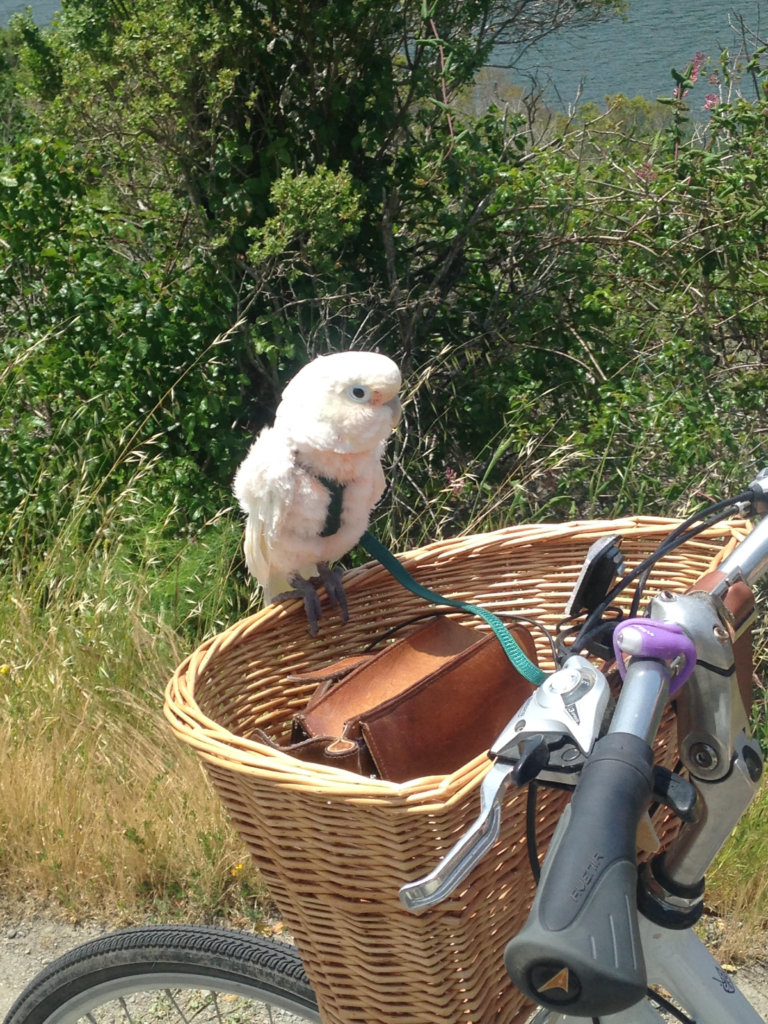 Here is the link to the matching gift event we promised you last week - the matching gift event is underway now! Give early to get a piece of today's matching funds!
Your financial support will help us pay for the medical needs of the over 500 birds in our care - including birds like Kizzy, the Goffin's Cockatoo we told you about last week. Kizzy started her life with humans by being secreted away in a dark dorm closet, where she started her feather-picking habit. She now has a loving adoptive guardian and a sunny home where her diet is being improved and her plumage is starting to recover.
Would you like to help Mickaboo rescue birds today and EVERY day? Your monthly contribution can do just that! By giving monthly, you provide dependable support to help us continue to rescue, rehabilitate, and re-home these beautiful, intelligent, feathered companion animals. If you start your monthly donation plan today, Mickaboo will receive a 100% match of a single installment amount after your third installment. You can earn this benefit by starting your installment plan at any time today, up until 9 pm PT.
Whether you choose today to give a single donation, or start a monthly donation, any amount is deeply appreciated by our volunteers and our birds. Thank you for your kindness.
Links: