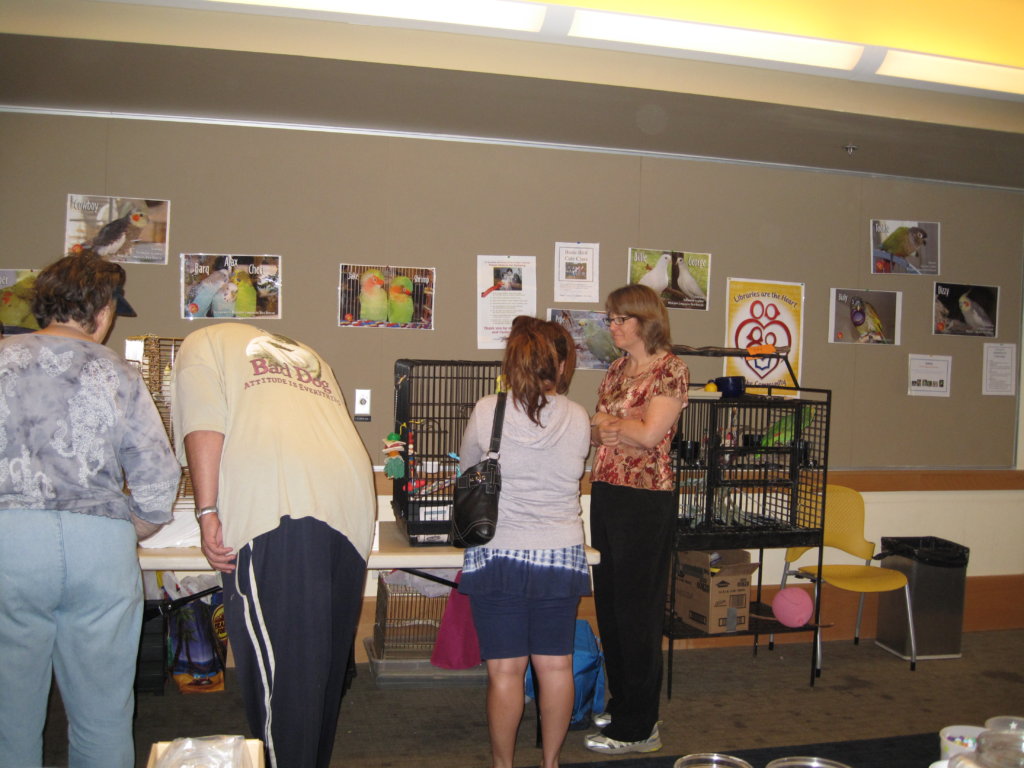 Mickaboo is celebrating its 20th Anniversary Year! The organization founded in Pacifica, California by two people passionate about saving cockatiels from the consequences of being deemed "throw-away" birds, has grown to encompass all types of companion parrots and parrot-type birds, with 200+ Northern California volunteers caring for 500+ birds while also recruiting and educating permanent homes for them.
In the spirit of this celebration, our updates this year will look back at our roots, survey our present, and peek at the future.
A question our volunteers often hear is, "what is a Mickaboo?". The name of our organization is derived from the names of the birds owned by our two co-founders, Mickey and Aboo. Mickey was over 20 years old when he passed away, having seen the eponymous group inspired by him grow and save hundreds of birds. We invite you to read this article about the special relationship Mickey had with Tammy, one of our co-founders and a continuing Board member.
We continue to educate the general public about responsible bird care; we attend or host 30+ public events a year, and our dedicated volunteers teach regularly-scheduled free bird care classes around the Greater San Francisco Bay Area.
It is our dream that someday, the world would have no need for a companion bird rescue - because everyone who took one of these intelligent beings into their home would know in advance the commitment they were taking on, and our publicly-financed animal welfare organizations would be better equipped to handle the birds that had to be given up despite that commitment. Until that far-distant future becomes the present, Mickaboo will strive to be present for the birds that need us.
Thank YOU for helping us with the financial support necessary to assist our feathered friends.
Links: