Project Report

| Jun 15, 2016
Help Now! Matching Funds Help Canary Family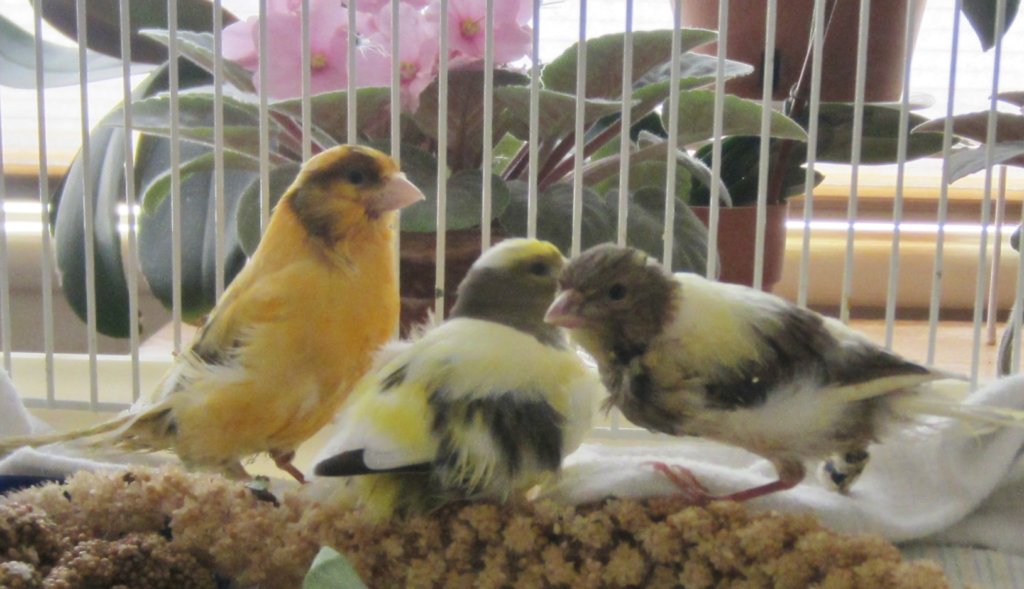 The matching gift opportunity we told you about earlier is on NOW! From June 15, 6 am - 9 pm Pacific, GlobalGiving will match your online donations at 50%, up to $1,000 per donor, until the $110,000 matching funds pool is gone. Go to Mickaboo's GlobalGiving page to take advantage of this opportunity before the matching funds are gone!
Your generosity helps birds - AND their guardians. Here is one recent incident to illustrate.
We received this email on May 16:
Last week I was at Bay Area Bird Hospital in San Francisco and they told me t
hat you guys might be able to take in our birds. We have 3 Canaries (mom,
dad, and baby) and 1 Finch that all have broken legs. The vet put a splint on
the dad but said the other ones need to have their legs amputated. She said
it was going to be $500-$900 for each bird which we can't afford. She did
give us antibiotics for them though that we've been giving them twice a day.
Could we donate them to you guys? Or do you know anyone else that would take
them? Thanks.
**
Financial stress, due to high potential vet bills or income loss, motivates many a bird's surrender to Mickaboo. The surrenderers' relief at our acceptance of their birds is often palpable once they know their birds will be cared for.
In this case, the surrenderers told us the husband's grandfather had just given these birds to them. They had left the birds outside in a large cage overnight and found them with broken legs in the morning. Hawks, crows, or rodents likely teamed up to chase the birds about and grab their legs through the bars. They are lucky birds to have survived their night-time ordeal.
How are they doing now?
Dad canary had a fractured leg that has healed. He's lost one toe.
Mom canary was very lucky. The vet was able to save both feet! Mom had a fractured leg that is expected to fully heal.
Baby canary lost a foot. Baby also had a neck wound that has healed.
Woody, the "finch" (really a goldfinch) lost a foot. He also had a large thigh wound on the same leg that has completely healed.
The vet bills for the flock have run into several hundred dollars. Would you consider using this
matching gift opportunity
to help pay the medical expenses for this flock and our many other rescued birds?
P.S. Your gift may *also* be eligible for matching by your employer! Send any matching gift forms to GlobalGiving for processing.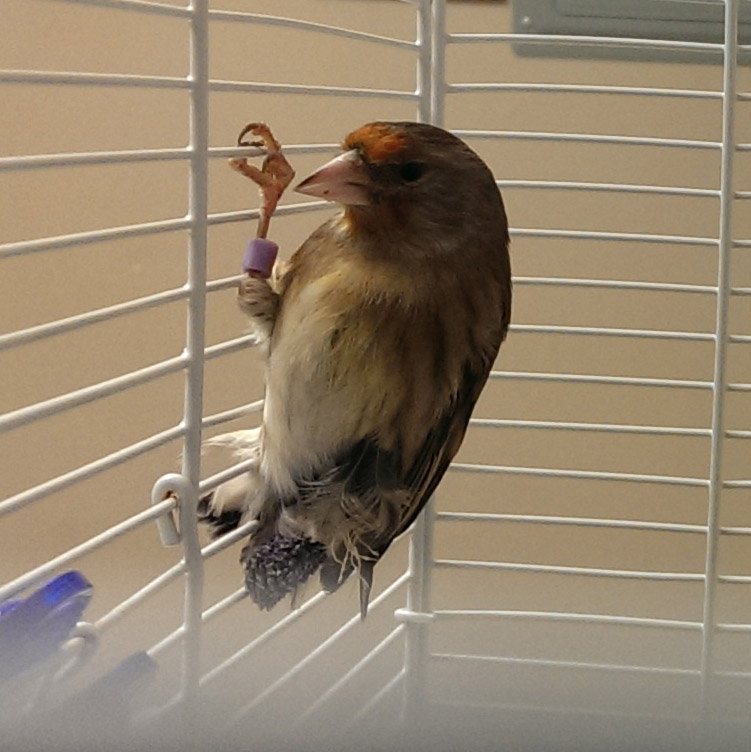 Links: