Due to your help and that of many other generous souls, we were able to take in several birds recently. Here are a few of their stories:
Goldie is a blue-and-gold macaw about 29 years young. When Goldie came to Mickaboo, we found she had been hiding a terrible sinus infection with a "superbug" (a drug-resistant bacteria). One of our amazing avian veterinarians launched a major assault of various medicines and daily nasal flushes (Goldie HATED that part). Goldie is back in her foster home now, and feeling better. But she racked up a large vet bill, and she's not out of the woods yet.
Willie appears to be a clean, white, happy Umbrella Cockatoo in the picture attached to this project report. Only a short time ago, she was a filthy gray bird, living in a tire shop with her insides hanging out -- literally. Willie had what they call a "prolapse" of her lower intestinal area. Willie was in a lot of pain, and would not have lived much longer without treatment. An animal control agency rescued Willie, connected with Mickaboo, and Mickaboo sent Willie to one of the nation's finest avian vets. The doctors are still working on Willie's "derriere problem" - major surgery has been scheduled.
Bernie the cockatiel was surrendered to Mickaboo due to changes in his human family's lifestyle. When he came to us, his tiny cage and toys were filthy and full of bug debris; his perches were of the sand paper type. His diet consisted of grocery store seed mix, cuttlebone, and grit - all unsuitable, given our current knowledge of avian husbandry. Bernie hadn't had proper vet care in a while, as evidenced by his inability to walk or perch well. When Mickaboo took him to a vet, the doctor said that Bernie could be in a lot of pain in his left knee from severe arthritis. He is now on anti-inflammatory oral medications and will need a recheck to see if his dosage can be reduced. He is being housed in a comfortable tub with no perches above the ground. He still drags his left leg and prefers to stand still.
* * *
We are able to help these birds and many others because of YOU and the unflagging, generous help of our volunteers, two of which were profiled in O Magazine's article, "No Ordinary Love".
Email us at pr@mickaboo.org with questions or comments about the above. We will continue to keep you posted on Mickaboo happenings. For now, circle March 16 on your calendars - we'll tell you later about a special event happening then!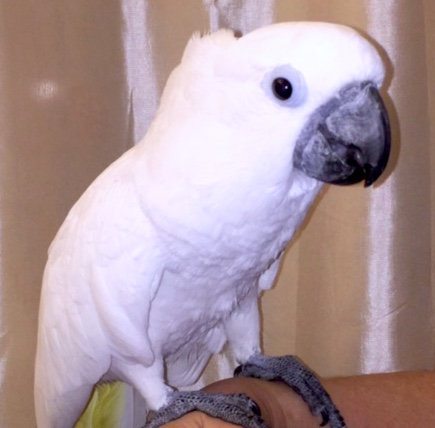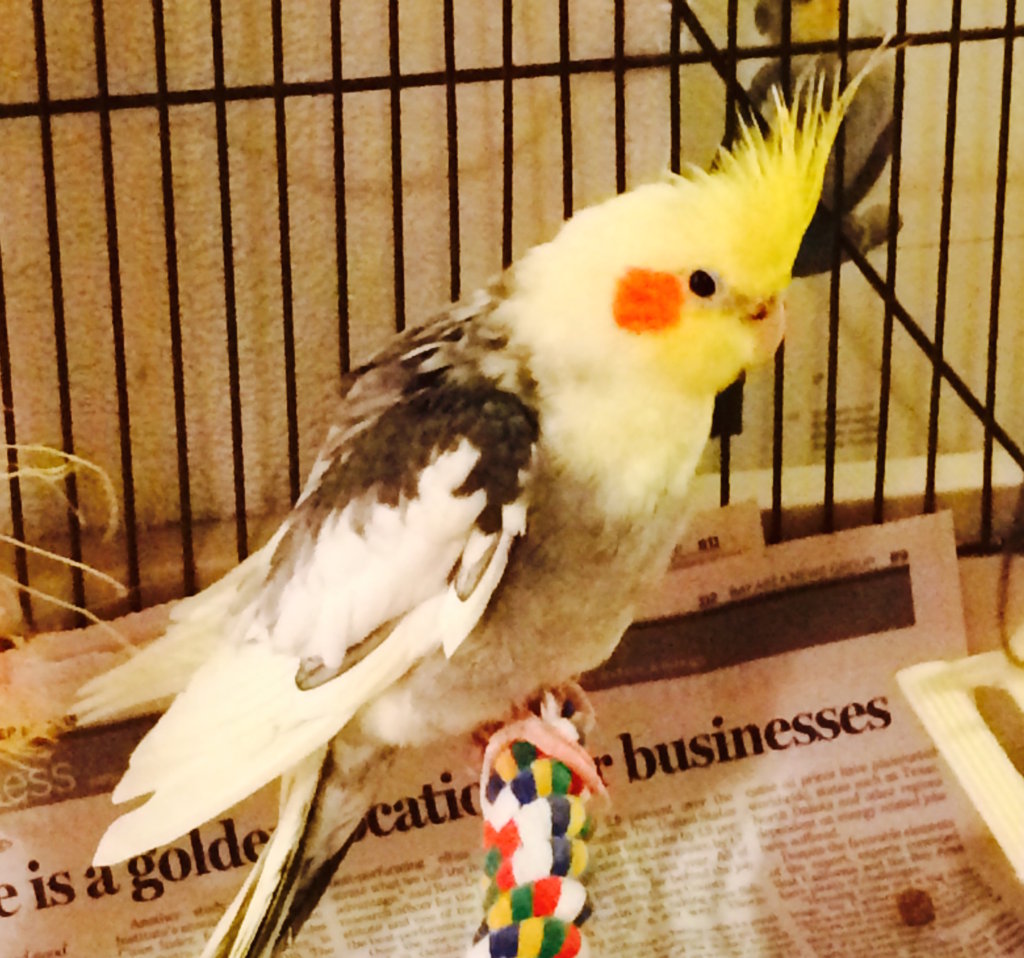 Links: