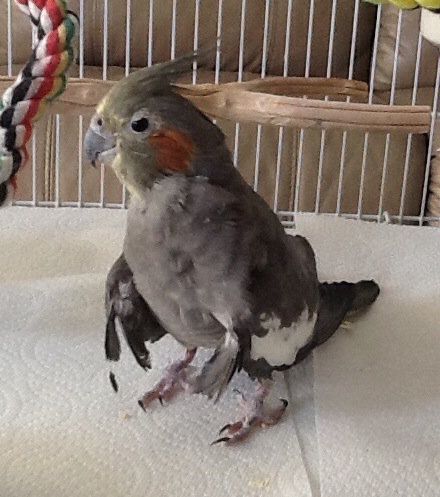 Dear Mickaboo Friends,

Our Summer edition of Mickaboo's newsletter, featuring news about the birds and events you support, is now available. Read about our rescue activities and MORE!
Even as dedicated as they are, Mickaboo's volunteers could not do what we do without your financial support. A special matching gift opportunity is in progress now - from July 15, 6 am - 9 pm PT, GlobalGiving will match your online donations at 50%, up to $1,000 per donor per project, until Global Giving has given away $115,000 of matching funds for all of its projects. Go to Mickaboo's GlobalGiving page to take advantage of this opportunity.
Your donations help birds in our care like Henrietta. Nearly 20 years old, Henrietta came to us with arthritis in her feet and wings. She became sick with a virus that swept through her home's flock and was hospitalized for nearly two weeks. The virus caused one of her stomachs to enlarge and stop working properly. Despite continuing to eat, she nearly starved to death as her weight dropped from 82 grams down to 66 grams. She recovered from the virus and then had surgery to remove a large pre-existing mass inside her crop to prevent future health issues.
Henrietta is now out of the hospital and enjoying time with her cockatiel friends. Her vet bills so far have totaled almost $5,000.
Would you consider taking advantage of this matching gift opportunity and help pay the bills for Henrietta and our 400+ other birds like her, so they can become adoptable to forever homes?
P.S. Your gift may *also* be eligible for matching by your employer! Send any matching gift forms to GlobalGiving for processing.
Links: