What if there was no rescue group to take in the needy and neglected birds saved by Mickaboo? We asked one of our supporters about the special birds she has adopted from us:
* * *
Mieli was the sweet little guy who had suffered a scaly mite infestation before we took him in, and after he was treated his beak no longer grew properly. The upper one was close enough to normal that a reshaping once a year was sufficient, but his lower beak grew at an abnormally fast rate. He was supposed to need a vet visit every four to six weeks to trim that, but the morning he was supposed to go for his first trim as my adoptee, the beak was normal length. It took many weeks of careful observation to discover that the clever little guy was rubbing it back and forth on the lava rock until it was thin enough for him to snap off the excess growth by using the cage bars for leverage. He was not only typically budgie-smart, he was also an incredibly sweet little guy who personally helped everyone else in the flock with their pinfeathers at moulting time.

Chaos and Miracle [never] fledged so they fly like rocks ... straight down to the floor. Of course, they sometimes forget they can't fly -- after all, they know they're budgies! -- and are then quite embarrassed to be down there and needing their person's help to go back to the cage.

Poppy.... [was] the baby budgie with the funky wing that found his way to the Berkeley shelter.... When it was discovered that the little guy hadn't suffered a broken wing but a birth defect, it was pretty obvious he wasn't going to be anyone's first choice for adoption, so he came here rather than spend years in foster waiting for a forever home that probably would never be offered to him.

Well, today Miracle found himself on the floor again and when I didn't notice him right away, Poppy got to a spot on the outside of the cage where he could see Miracle and also get my attention with his chirping and acrobatics. Once he knew I was watching him, he switched his focus toward the floor, knowing I'd follow his gaze. Miracle stepped up to my hand from my floor and Poppy then watched him non-stop until I got him back to the cage.

Why do we save them? Because they are intelligent, thinking companion birds who deserve it ... even when not physically perfect.
* * *
Could you imagine a world without Mickaboo to help these special birds and the others in our rescue flock? A world where these beautiful, loving, feeling creatures are euthanized simply because they require medical care? These are the birds Mickaboo was founded for—the birds who, through no fault of their own, find themselves homeless and in need of care.
The financial support of people like YOU is what makes the Mickaboo miracle continue. Your donation today can go further – a matching gift event is underway NOW until 9 pm Pacific Time. GlobalGiving will match ALL online donations, up to $1,000 per donor per project. (In today's event, the exact matching percentage depends on the donation total collected by GlobalGiving for its nonprofit partners.) Go to Mickaboo's GlobalGiving page to take advantage of this opportunity.
As always - THANK YOU for your ongoing generosity and support.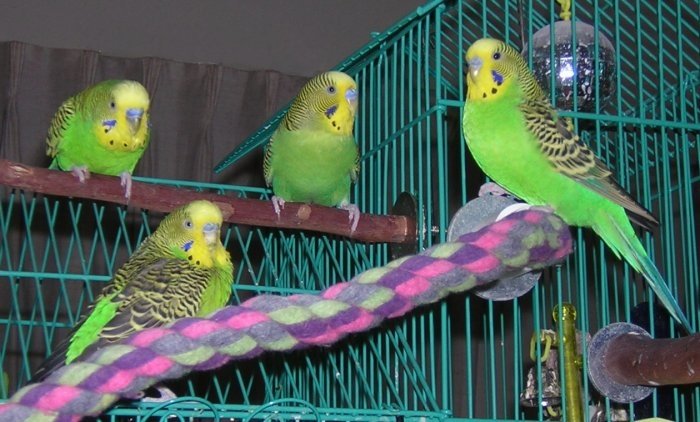 Links: