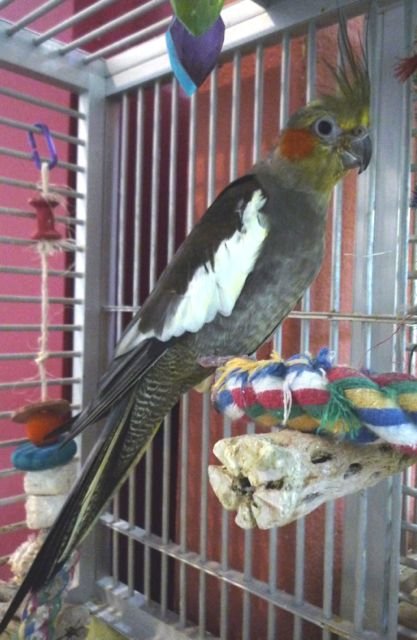 Dear Mickaboo Friends,

The Fall edition of Mickaboo's newsletter has news about some of the birds and activities you help support. Read stories about our rescue work and MORE!
The last matching gift opportunity for 2014 is happening NOW! From Oct 15, 6 am to 9 pm Pacific Time, GlobalGiving will match your online donations at 30%, up to $1,000 per donor per project, until GlobalGiving has given away $75,000 of matching funds for all of its projects. Go to Mickaboo's GlobalGiving page to take advantage of this opportunity before funds run out!
Your donations help birds like Nora and Chacco. Nora is a sweet female cockatiel who has been treated for cancer - and the cancer is in remission! Chacco is a rose-breasted cockatoo who recently had a wing amputation to resolve an injury, and is also recovering from a chest wound.
Would you consider taking advantage of this matching gift opportunity to help us heal Nora, Chacco, and the ~400 other other birds in our care?
P.S. Your gift may *also* be eligible for matching by your employer! Send any matching gift forms to GlobalGiving for processing.
Links: