We asked you earlier to help Mickaboo win $1000 in GlobalGiving's online photo contest. This is an update - and a plea.
After holding first place for much of last week, we fell to fourth place on Monday, Aug 25. Not good! We need YOUR help to get back to first and stay there!
If you have not already voted - help us? Voting is free and fast here
If you HAVE already voted - THANK YOU - and please ask a friend who might appreciate what Mickaboo does to vote with you
The prize money would help birds like Fletcher. Fletcher is a Nanday Conure who was recently hospitalized for what may have been a seizure. Here is a video of him while hospitalized; Fletcher has trouble holding his head in its normal position and is abnormally quiet.
In contrast, here is Fletcher's video after he recovered and returned to his foster home. We see a more normal body position, and he's talking up a storm! Midway through the video, his foster parent translates his chatter, thanking all those voting on his behalf in this GlobalGiving Photo Contest.
Thank you for helping by voting - and for spreading the word to your fellow bird-loving friends!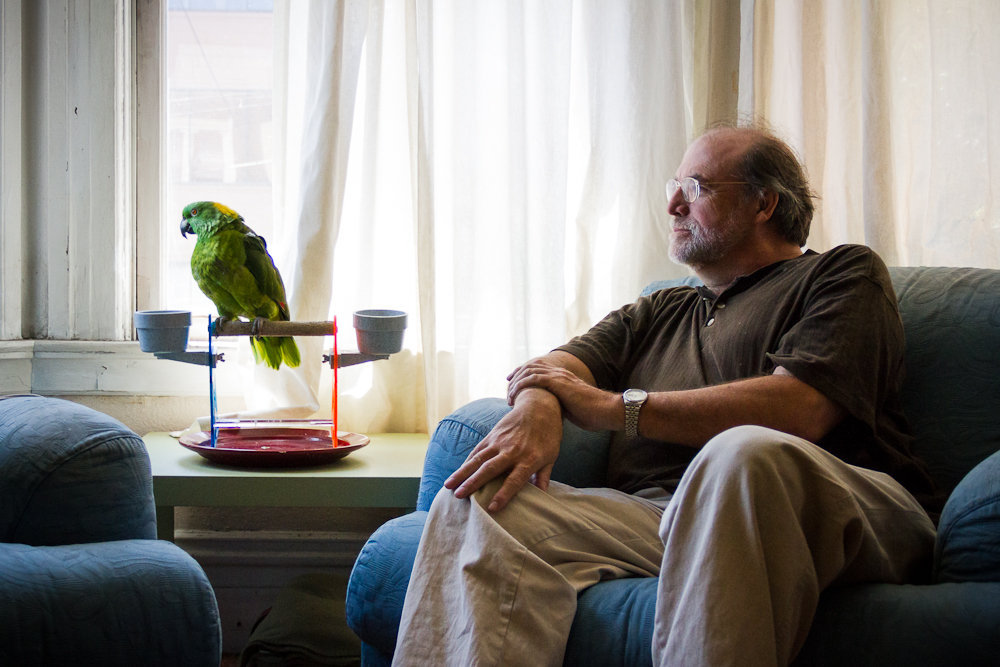 Links: