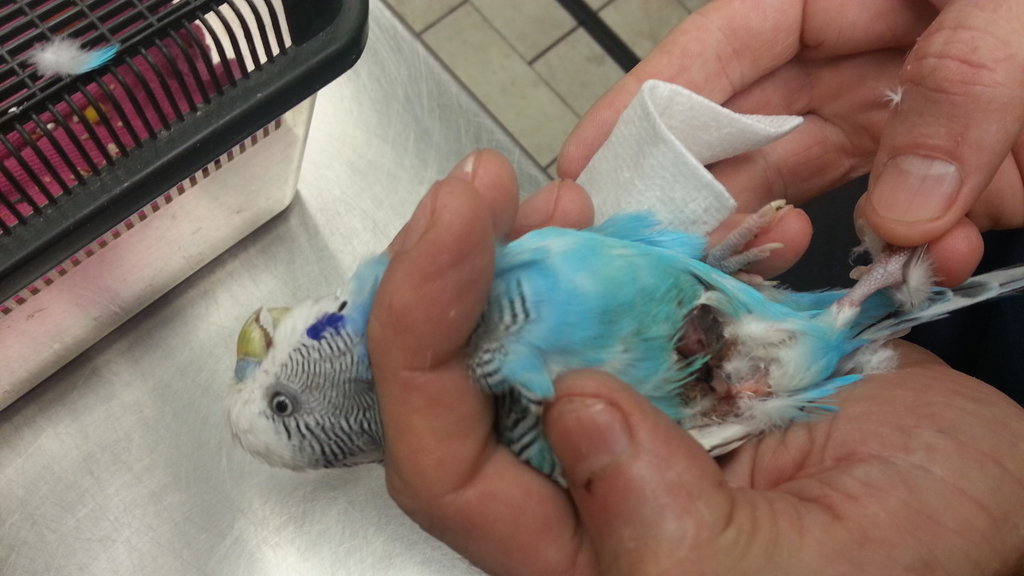 Dear Mickaboo Friends,
Our work to improve the welfare of companion birds is never-ending. Read the Summer edition of Mickaboo's newsletter for some great articles about the work YOU enable us to do.
The veterinary assistance our birds need is by no means free - and we have a rare 50% matching gift opportunity we hope you will use. On Wednesday July 16, from 6 am PT - 9 pm PT, GlobalGiving will match your online gifts at 50%, up to $1,000 per donor per project, until GlobalGiving has given away $130,000 of matching funds for all of its projects. Go to Mickaboo's GlobalGiving page *now* to take advantage of this opportunity.
Your donations help birds like Hector (pictured). Hector is a male half-English budgie, which means he's a bit bigger and fluffier than most budgies. He and his friend Andi were found abandoned in a foreclosed home. Hector has fought hard to overcome health problems resulting from an all-seed diet, small cage, and dowel perches. He has a narrowed breathing passage which makes him susceptible to respiratory infections, he was very overweight and had poor muscle tone, and has some damage to the bottoms of his feet. After lots of care - including antibiotics, a healthy diet, a big flight cage with plenty of exercise, and soft rope perches and platforms for his feet - he is now able to climb, fly, sing, and enjoy life again!
He was recently found to have a malignant tumor on his right side, and just had an operation (costing ~$1100) to remove it. Although he has an excellent chance of full recovery, he needs help to cover the costs of all that expert veterinary care, and of any future respiratory problems.
* * *
Please take advantage of this matching gift opportunity to help pay the vet bills for Hector and his feathered friends. They will ALL appreciate it!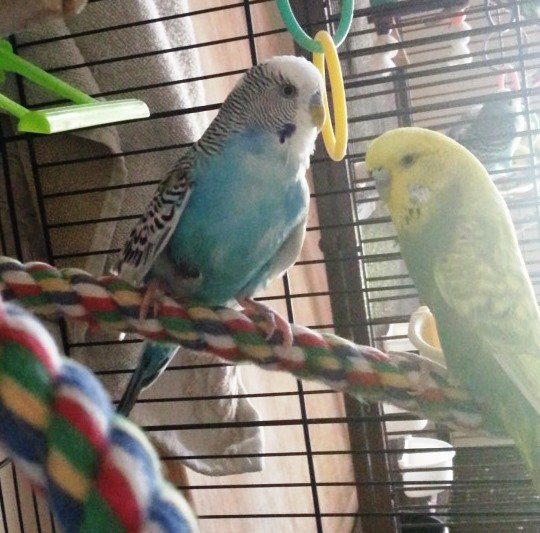 Links: