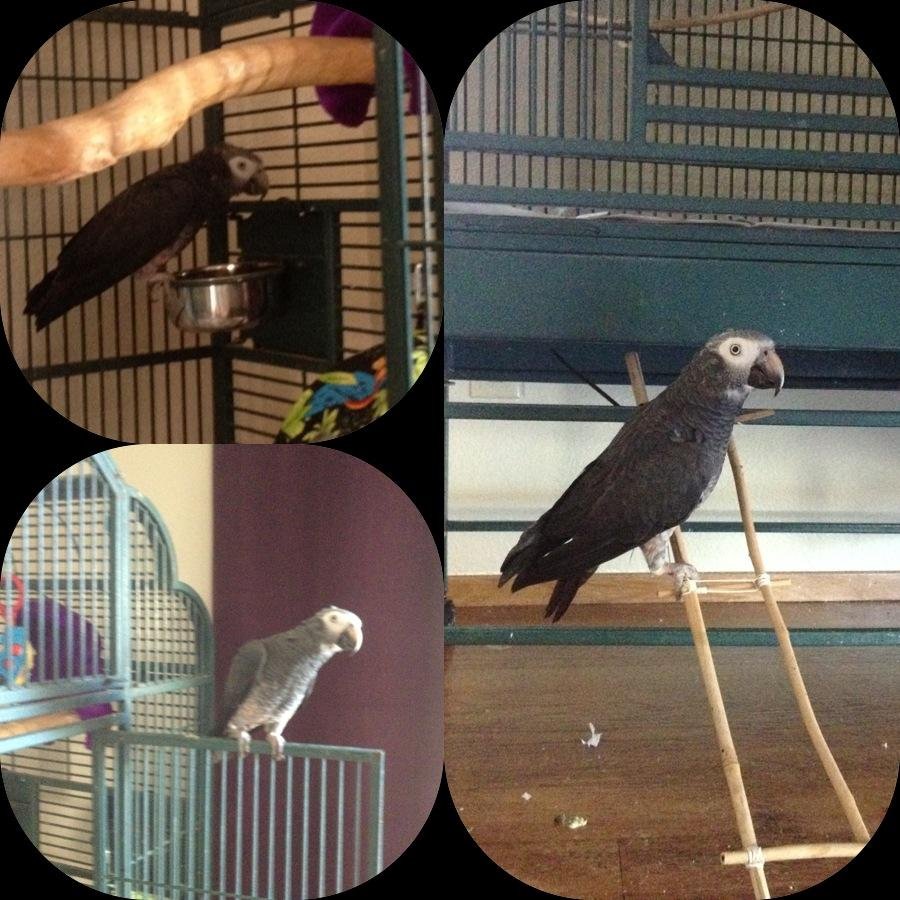 We have a rare matching gift opportunity - and we need YOUR help to take advantage of it!
On May 7, 6 am PT - 9 pm PT, GlobalGiving will match your online donations at 30%, up to $1,000 per donor per project, until GlobalGiving has given away $75,000 of matching funds for all of its projects. Go to Mickaboo's GlobalGiving page to take advantage of this opportunity.
Your donations help birds like Congo, a Timneh African Grey (pictured). Congo has a large mass on his left eye, attached to both the inside and outside of his eyelid. The mass is growing. Poor Congo has been rubbing this eye so the mass is likely causing him discomfort. The mass needs to be removed and tissue samples sent to a lab to see if it is cancerous. Congo's inner third eyelid is not affected so the eye itself should be okay after surgery. And Congo will be much happier and more comfortable once the mass is removed and the eye heals.
Would you consider taking advantage of this matching gift opportunity to help pay the vet bills for Congo and our many other birds like him?
P.S. Your gift may *also* be eligible for matching by your employer! Send any matching gift forms to GlobalGiving for processing.
Links: