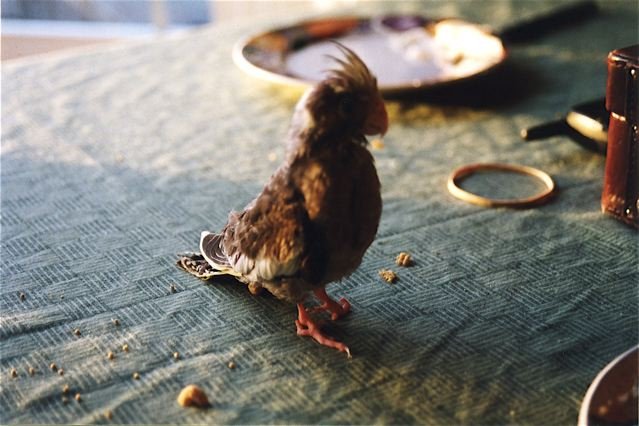 Thanks to your generosity and that of many, many others, Mickaboo has exited the October 2013 moratorium we imposed on additions to our foster flock. THANK YOU very, very much! You have an opportunity today (yes, TODAY! Right Now!) to continue supporting our mission of improving the quality of life for companion birds in need.
During the last moratorium, we reviewed our financial policies in light of having had two moratoria in one year - the result of demand for our services outpacing our funding model - and made changes. We created a per-bird fee for individuals surrendering their pets, equal to 1/4 to 1/3 of our average per-bird veterinary cost. This fee has been generally well received and understood; that said, there are times when the surrenderer cannot afford it. This is where YOU come in!
We are creating a "Benevolent Fund" to assist these surrendering guardians. All funds collected today - GlobalGiving's first Bonus Day of 2014 - will be dedicated to this fund.
From Feb 12, 6 am PT - 9 pm PT (or Feb 12, 9 am ET - midnight Eastern), GlobalGiving will match your online donations at 30%, up to $1,000 per donor per project, until Global Giving has given away $75,000 of matching funds for all of its projects. Go to Mickaboo's Global Giving page to take advantage of this opportunity - now, before matching funds run out!
Read more about how Mickaboo impacts the lives of our feathered companions in our recently published newsletter. From an unexpected adoption to an Amazon's medical and emotional rehabilitation, there's a heartwarming story for everyone.
Thank you again for your generosity, and enabling Mickaboo to continue its mission on behalf of our feathered friends!
Links: