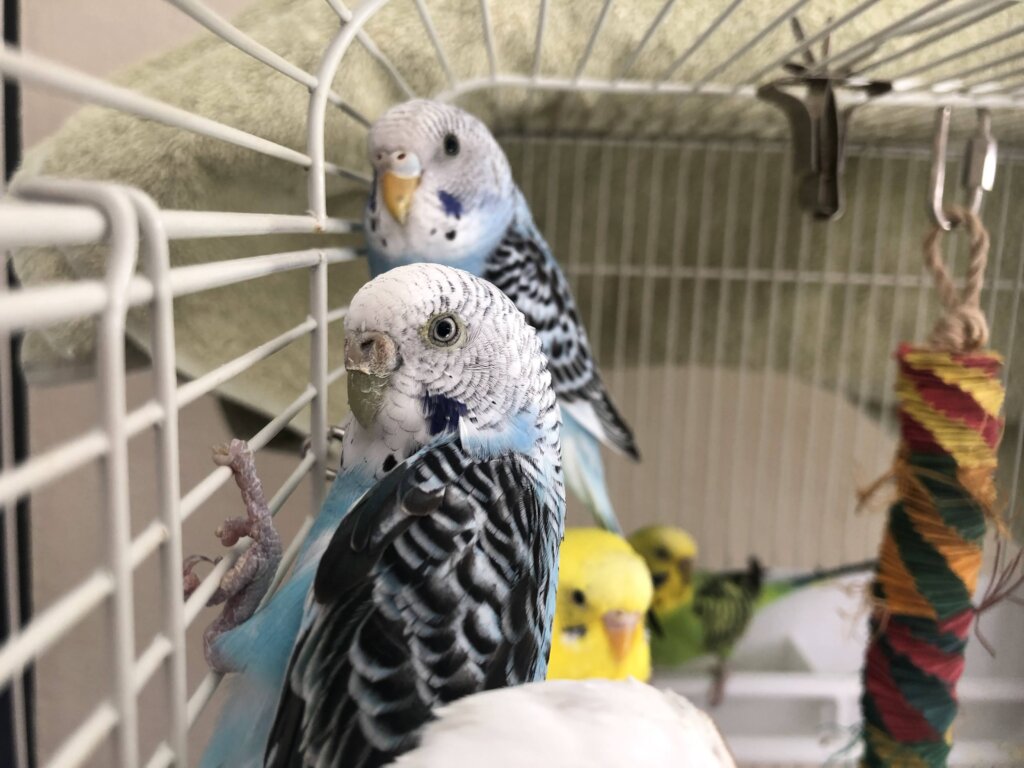 We would like to tell you about our latest aviary rescue, and how YOU can help us with it. First, the how-you-can-help piece.
A matching gift event is in progress now through 9 pm PT. The more you give (up to $1000 per donor), the higher the match (while funds last)!
Donations of $100-$499 will be matched at 30%

Donations of $500-$749 will be matched at 40%

Donations of $750-$1000 will be matched at 50% (woohoo!)
While all donations are welcome, please consider making a special one-time gift now to leverage this matching opportunity.
Your gift helps birds like the parakeets (aka "budgies") in our latest aviary rescue. Mickaboo was contacted by a man in his late 80s who had a backyard aviary. The aviary was originally built in the 1930s, and had been enlarged over the years. Nineteen budgies were occupying the aviary when Mickaboo was asked to remove them.
The owner had done his best to protect his birds from predators, but had been thwarted over and over by gnawing rodents. Nest boxes allowed the budgies to breed, but, sadly, the population was controlled by visiting rats.
The rats would make new entrances as fast as the owner sealed the existing ones. The ratholes also allowed some budgies to escape and become easy prey for neighborhood hawks.
As soon as the owner reached out to Mickaboo, two volunteers drove to the property to extract the birds. All nineteen budgies were rescued, and their health is being evaluated.
The owner was a well-meaning gentleman who cared about the birds but did not have a great deal of knowledge about how to keep his budgies safe and healthy. For example, he did not realize that they could not be trained to fly free outside the aviary during the day and safely find their way home at night.
We are grateful the owner reached out to Mickaboo when he realized he could no longer continue to repair and maintain the aviary. The rescued budgies will be seen by an avian veterinarian as appropriate and, once cleared health-wise, will be placed in Mickaboo's foster homes.
Based on past rescues, we estimate the veterinary cost of this rescue will reach at least $4,000. We will appreciate your helping us raise the needed funds.
~~
Looking for another way to help us? Adopting one (or more) of our rescued birds, aside from being a way to add an interesting companion to your life, is one of the best ways to preserve Mickaboo's capacity to save other birds in need. Every time you adopt one bird from us, you're changing the lives of at least TWO birds. Please see our adoption criteria in the links below.
~~
Thank you in advance for helping the beautiful, intelligent birds in our care.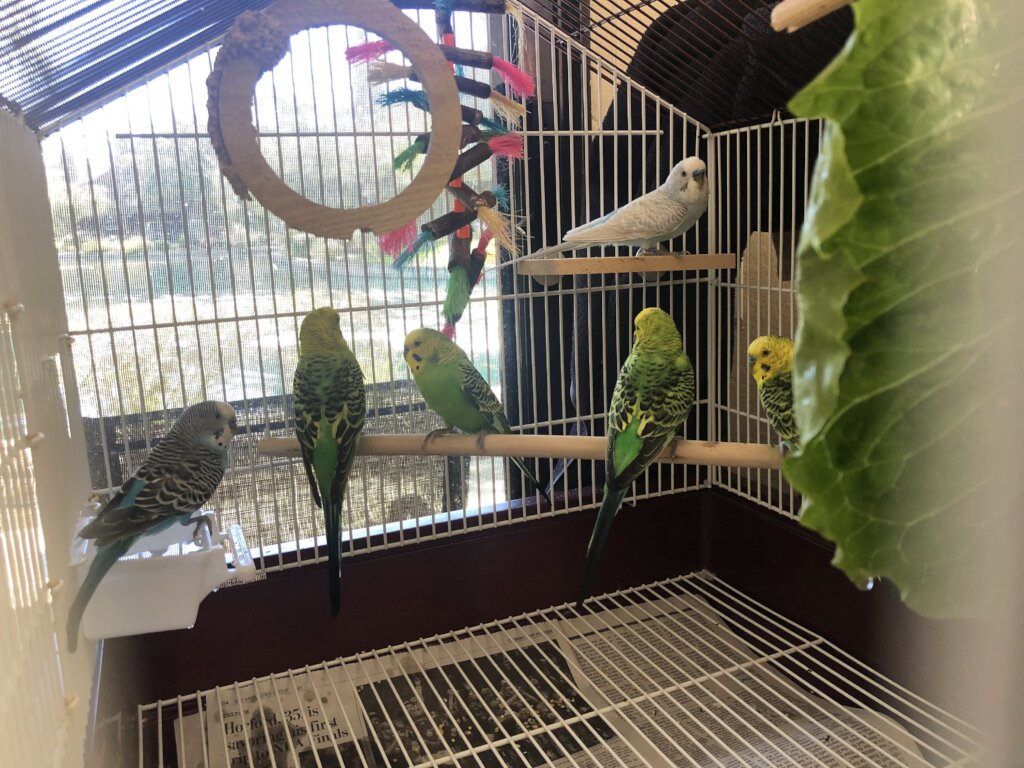 Links: