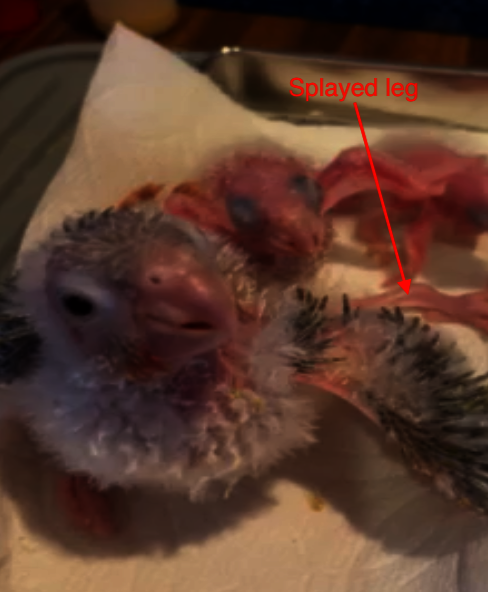 This #GivingTuesday, GlobalGiving is giving away $1 million from now to 8:59 p.m. PST on Nov. 30. The more you give, the more Mickaboo's birds can receive from this giveaway!
Your gifts allow us to help birds like Avocado, the splay-legged greencheek conure in the pictures accompanying this report.
Avocado ("Avo" for short) was the oldest of four greencheek conures born to "backyard breeders". Avo had a splayed leg (a leg extending to the side, instead of forward) because of an improper nest box. A splayed leg can make walking difficult, if not impossible, for a bird.
The breeders kept the (healthy) second-born bird and surrendered the rest to Mickaboo, telling us the others were probably going to die. Mickaboo intervened nonetheless, got all the birds to a veterinarian, and Avo pulled through.
Avo's foster parents tell us Avo is a little princess - she wants all the attention and all the love, and moves at maximum speed at all times. Noone and nothing is slowing her down!
~~~~~
During this season of giving thanks, Avocado, the 300 birds in our rescue flock, and all of our volunteers, thank YOU for your support. With your help, we will continue our mission of helping these caring, smart, feathered beings in their time of need. Please give now to take advantage of this matching opportunity.
From all of us to all of you - best wishes for a great start to a happy and safe holiday season.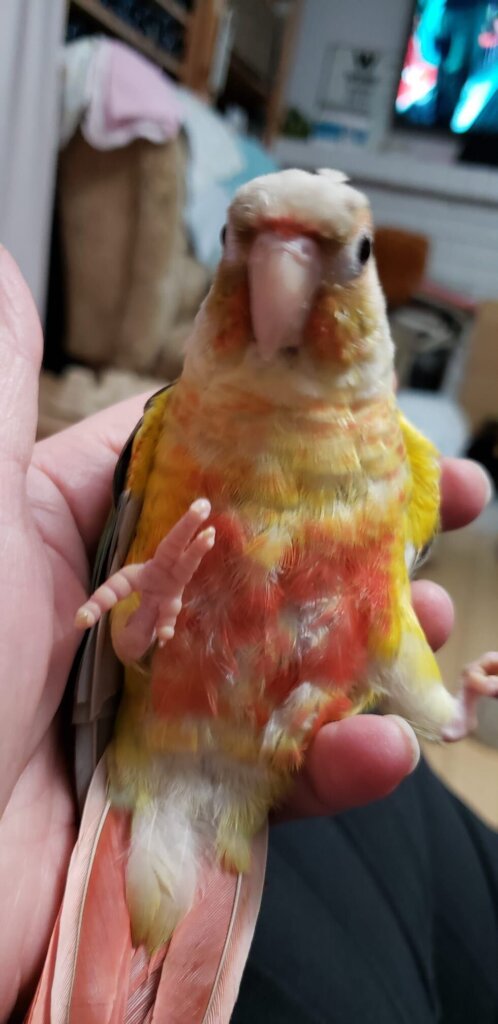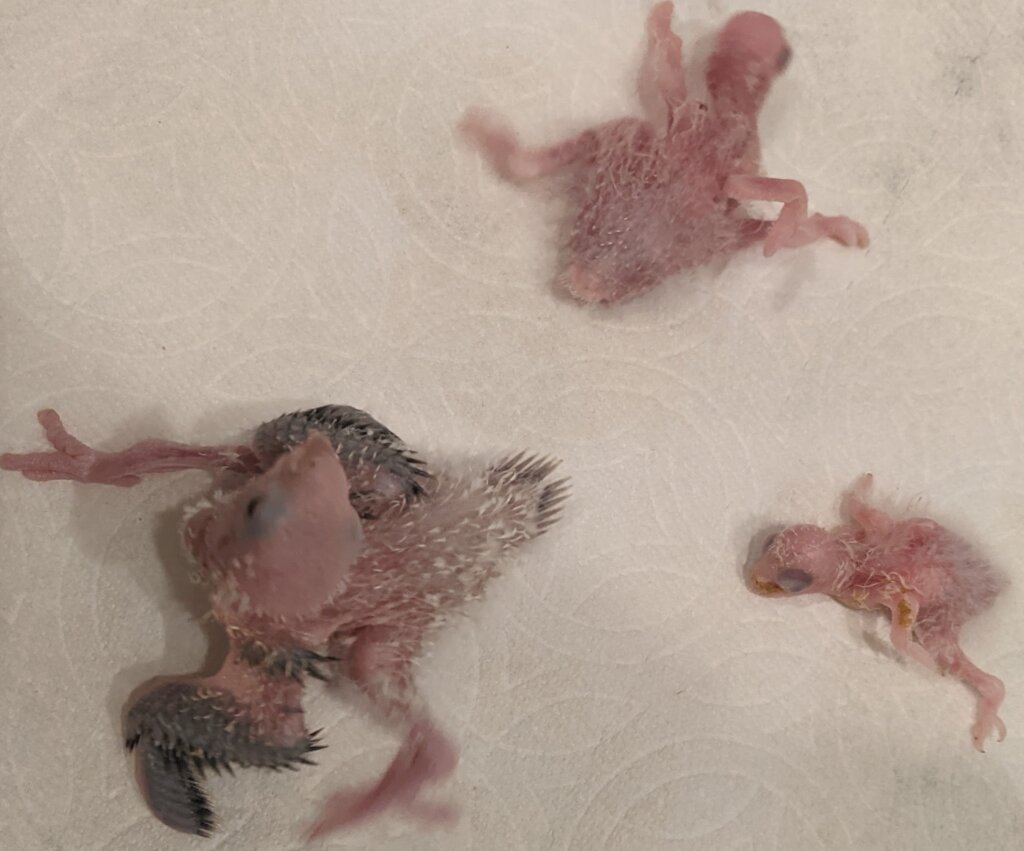 Links: