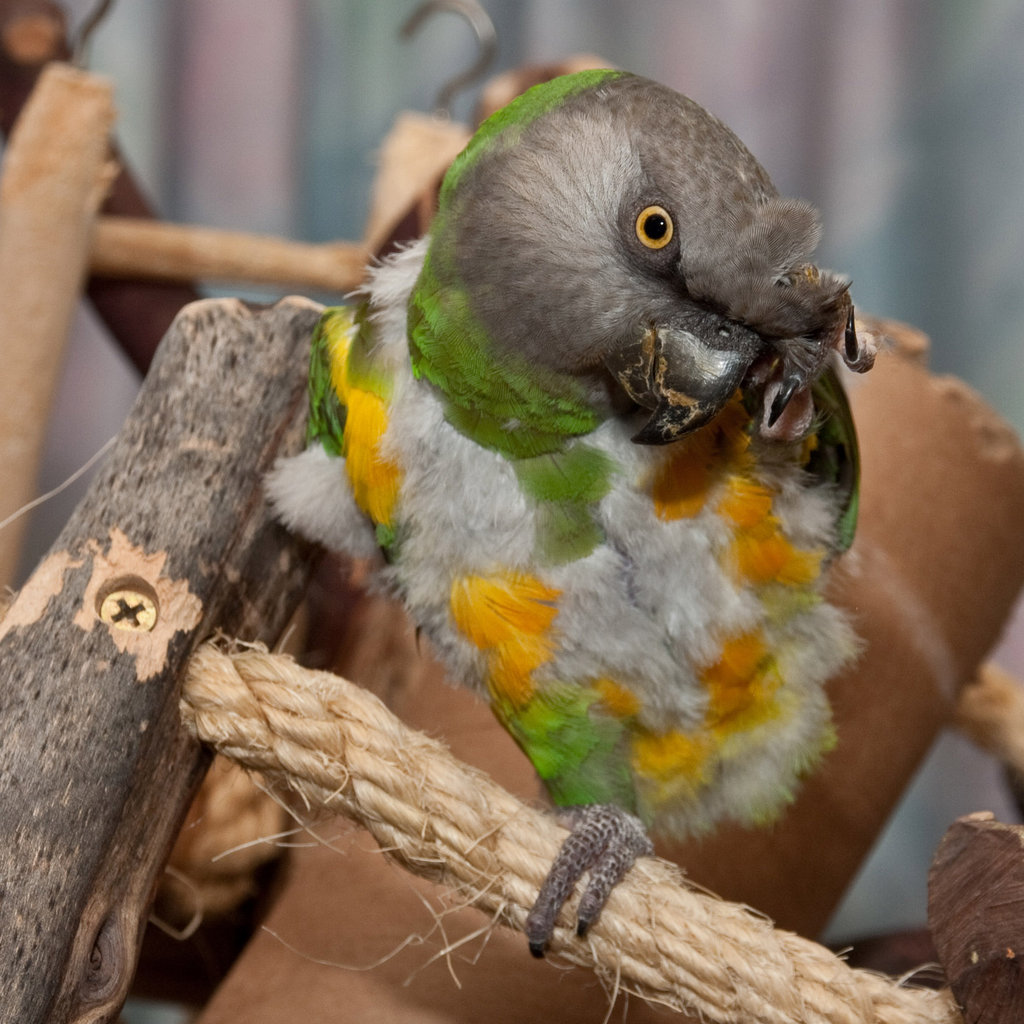 Dear Mickaboo Friends,

Our Fall edition of Mickaboo's newsletter features useful information and news about the birds and events you help support. Read stories about our rescue activities and MORE!
And, we have a rare matching gift opportunity! From Oct 18, 9 pm PT to Oct 19, 9 pm PT (i.e., the full calendar day of October 19 in Eastern Time Zone terms), GlobalGiving will match your online donations at 30%, up to $1,000 per donor per project, until Global Giving has given away $100,000 of matching funds for all of its projects. Go to Mickaboo's Global Giving page to take advantage of this opportunity.
Your donations help birds in our care like Aggie the Senegal parrot (pictured). While Aggie is a fun-loving little bird who wants to interact with people, something happened in her past that made her very nervous and excitable. She has pulled out or chewed up many of her own feathers, including those on her wings and tail. This has affected her balance and made her prone to fall. Aggie's foster parent is working with Aggie to help calm her down so she can grow her feathers back and socialize calmly like she should, but this will take a lot of behavioral work and supportive care. Aggie has undergone minor surgery to hopefully correct her issues with plucking.
Would you consider taking advantage of this matching gift opportunity and help pay the vet bills for Aggie and many other birds like her?
P.S. Your gift may *also* be eligible for matching by your employer! Send any matching gift forms to Global Giving for processing.
Links: