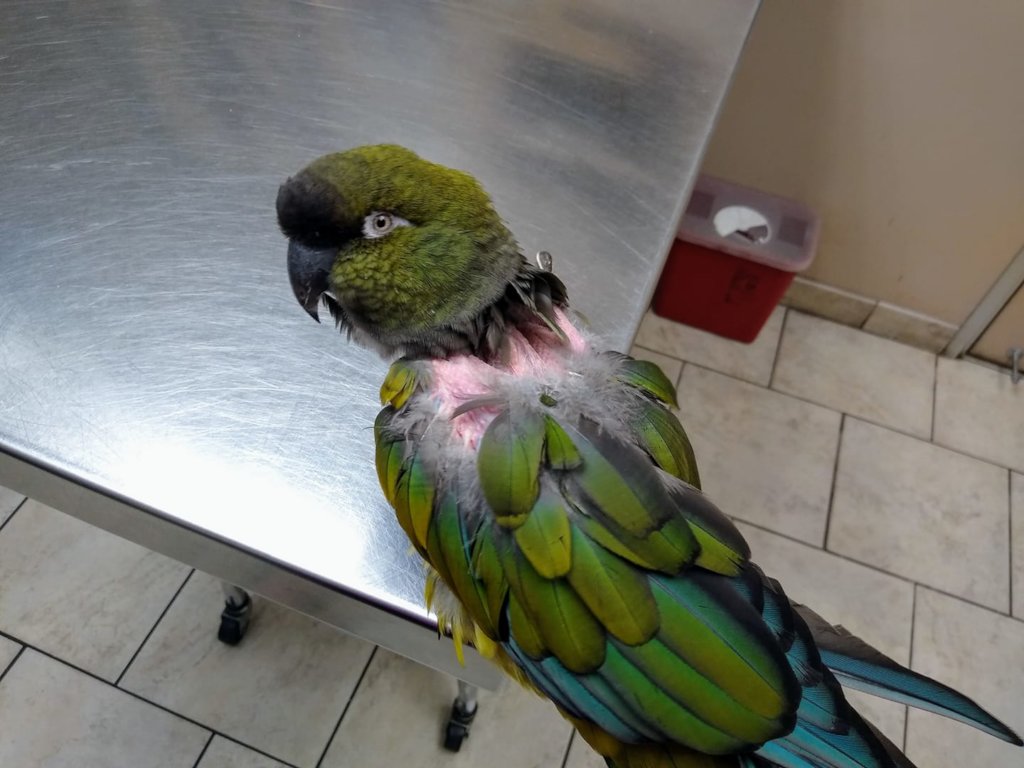 Here is a story about Charlie, a Patagonian Conure who recently came into Mickaboo Companion Bird Rescue's care.
A bird comes into our rescue flock almost every day. Now and again though, one bird comes along that grabs our attention. Charlie is one of those birds.
A wildlife rescue accepted Charlie from his owner, a human who had recently become homeless. Charlie had been living in a small cage meant for a parakeet, eating sunflower seeds and peanuts (birdie junk food!).
The Mickaboo volunteer who accepted Charlie from the wildlife rescue knew within minutes of meeting him that he would need to go to the vet soon. Charlie was plucked, emaciated, and had scabs usually indicating self-mutilation. His wrists and tail also looked "off".
The veterinary visit revealed his keel had broken - and healed - in two places. He also cannot extend his wings due to the presence of extensive scar tissue.
Charlie clearly has been through a lot for a bird who is only about ten years old - a young adult. He is now in a foster home where he is slowly healing, physically and emotionally. He is hand-tame, and learning to not be scared of dogs and other birds. He has discontinued the self-mutilating behavior - and has three new feathers!
~ ~ ~ ~
Your financial support helps us help birds like Charlie attain a better quality of life. THANK YOU for your help throughout the year - it means the world to our volunteers and rescue flock.
P.S. Interested in adopting Charlie after he's healed? Email us at coordinator-conure@mickaboo.org!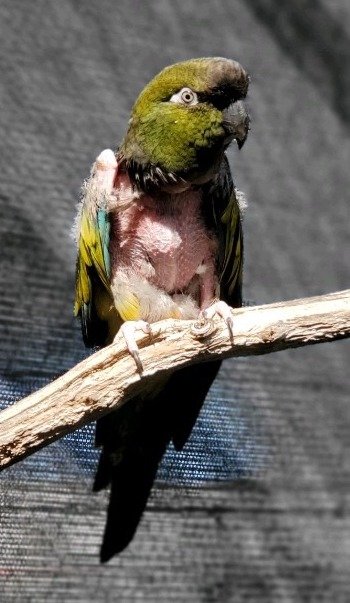 Links: