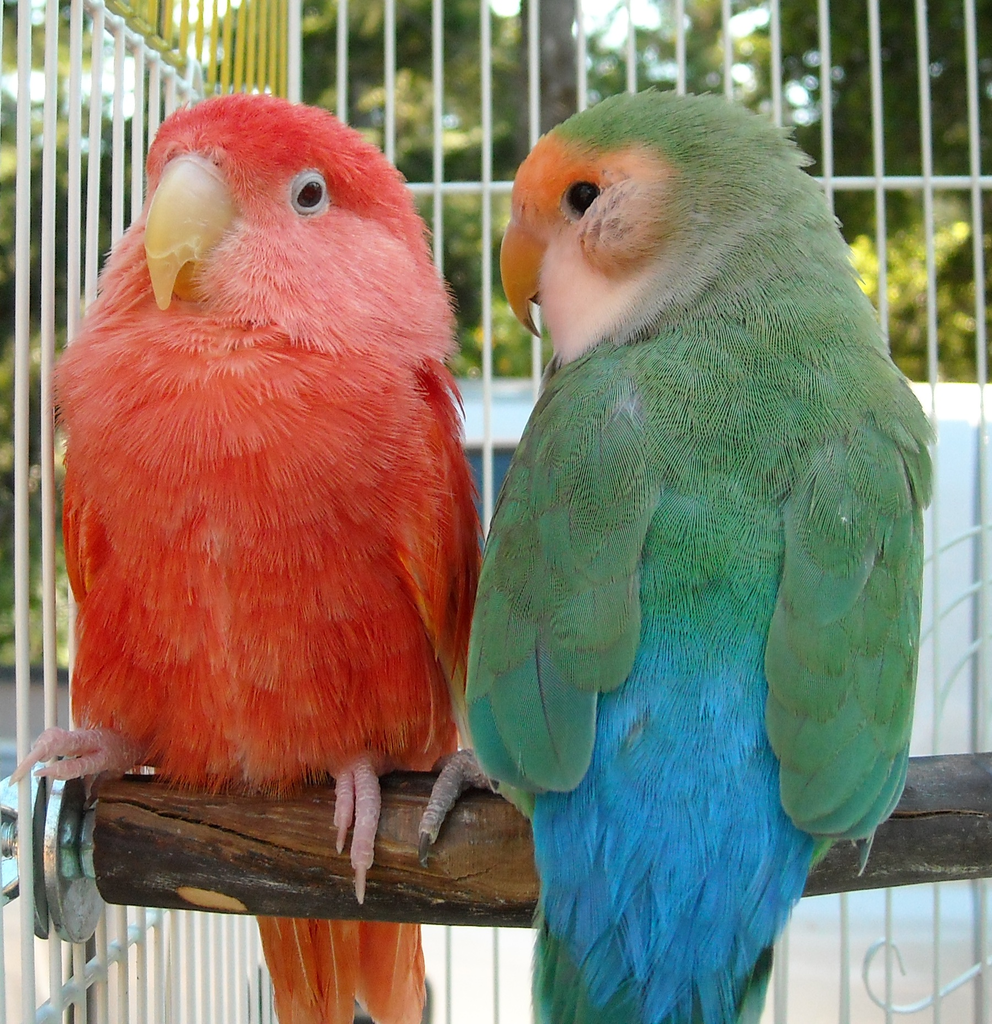 Because of your help, Mickaboo has recently lifted its general moratorium on intake of new birds. Our financial and human resources continue to be stretched thin, but, thanks to our many supporters around the world and our army of kind-hearted and tireless volunteers, we are able to take in more companion birds who need our help.
We still have some special challenges with our larger bird population. We have far too many macaws for our current supply of foster homes, for example, and we are having difficulties finding permanent homes for Amazons and Wild Flock cherryhead conures. All of these big, wonderful birds need special homes with very special families. If you are interested in learning more about the very largest of our big birds, or if you think you know someone that could become a forever home for a big bird, please let us know of your interest. You can contact mail@mickaboo.org or the species coordinators for these birds.
To everyone that has donated to help pay the overwhelming costs of treating the many sick and injured birds we have taken in, thank you from all of us that love and foster these birds while we work to find them forever homes. You make it possible for us to continue doing this difficult and wonderful work. Here is the story of two birds we were able to help recently because of YOUR help:
Travis is the one with orange feathers. He is a Lutino Peach Faced Lovebird and used to be yellow with peach face. The vet is not sure what is causing the abnormal feather color. This feather color abnormality generally happens to female lovebirds and those who are on a seed diet. That said, Travis' blood work does not indicate fatty liver disease. He is also underweight, with his keel showing prominently.

Monkey has a cyst-like growth just below her left eye. Fortunately it is not inside her eye. We are hoping to have the growth removed surgically. It has been drained twice but fills right back up.The fluid inside was tested and no cancerous cells were found.

Both birds will have to undergo frequent vet visits and expensive treatment. Please consider making a recurring donation to help cover their veterinary bills and those of the many other birds we help. It's easy to do! Sign up for a recurring donation here: http://www.globalgiving.org/projects/rescue-unwanted-and-abandoned-companion-birds/ . Be sure to click on the "monthly recurring" option below the large orange "donate" button. Read instructions for setting up a recurring donation here.
Thank you again for your generosity, from all of us and our foster flock.
Links: