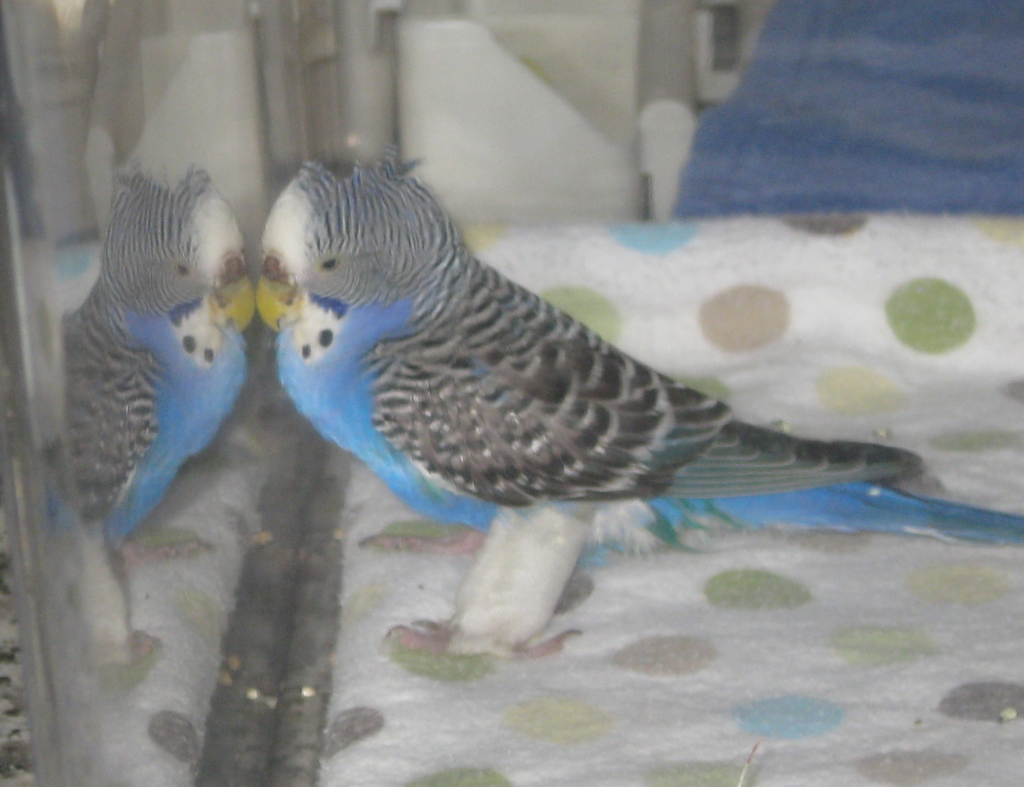 Mickaboo's July 2011 newsletter has just been published! See stories about what your contribution has enabled Mickaboo to do to help our feathered friends, a scrumptious birdie muffin recipe, and more!
We cannot thank you enough for your donations, both during the recent Global Giving matching campaign and otherwise. The success of our mission depends entirely on the generosity of people like you - we have no funding from corporate or government sources. Bluebelle (a budgie, picture attached) is a case in point. Bluebelle had a run-in with something, most likely a car, but no one knows for sure. Thanks to the quick actions of the shelter to which she was first brought, Mickaboo volunteers and one fantastic avian veterinarian she may live to tell us what happened. When she was first brought to the vet her prognosis was not good - no one thought she would survive. She had multiple head injuries, a fractured leg and was completely unresponsive. Since then she has made a remarkable recovery and will need continued extensive care to continue recovering.
To learn more about Bluebelle and the rest of our foster flock - and to sign up to adopt any of them - go to our online bird listing. Want to learn more about bird care? Our reading room has several articles about bird behavior, safe and unsafe plants and foods, and more!
Thank you again for your generosity, and enabling Mickaboo to continue its mission to help our feathered friends!
Links: