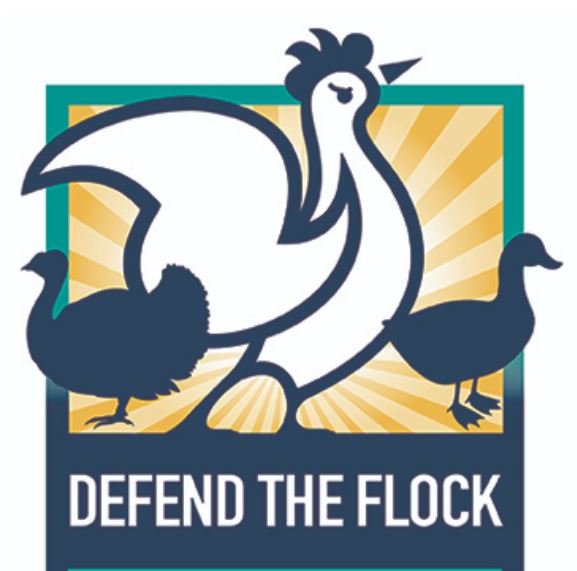 In this report, we wanted to tell you about
an avian disease newly identified in the San Francisco Bay Area, and
an upcoming matching gift event (next week!)
A case of a highly infectious disease, Virulent Newcastle Disease, was recently identified by a veterinary office in Redwood City, CA in a rooster brought to them from Alameda. Because of the uncertainty of the extent of the disease, and the extremely high mortality rate of poultry infected by it, everyone should exercise the greatest care and caution about moving ANY pet birds, and especially poultry, from one place to another.
Until we know whether this was a single isolated case or an indication of a more widespread problem, Mickaboo will be unable to accept any new birds into our care. We have instituted a protocol for emergency situations. Additionally, though we have no reason to believe any members of our rescue flock are carrying the disease, we are also severely restricting their movement, impacting our normal adoption and outreach operations.
Please monitor our website for new or updated information. The safety of our birds, and of all birds, is our primary concern at this time. You may read more about this disease, ongoing epidemiology and advice on how to keep your own birds safe at the CA Department of Food and Agriculture's webpage.
Mickaboo expects to incur additional veterinary expenses as a result of this situation. Would you help us? GlobalGiving will match your donations next week (Mon 4/8 - Fri 4/12) up to $50/donor at 60%, while matching funds last. The timing could not be better.
All of our rescued birds and our many hard-working volunteers will appreciate your generosity!
Links: