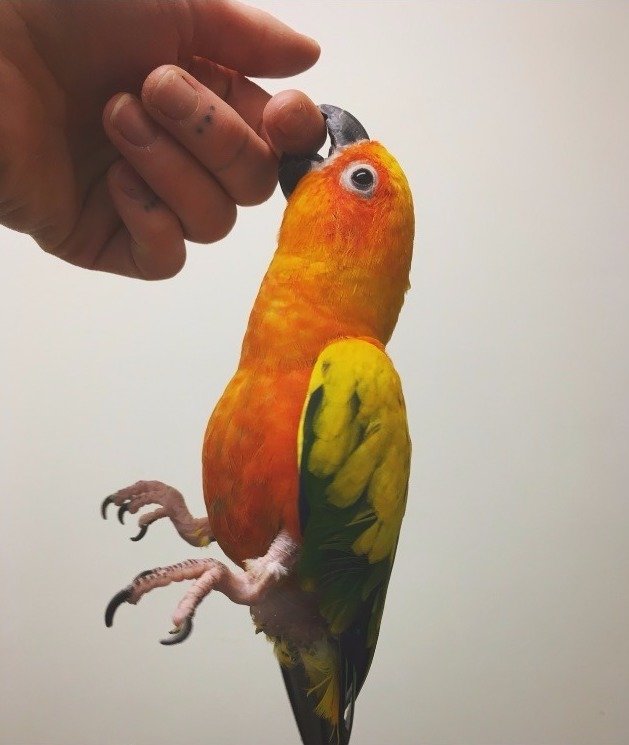 We would like to thank the dozens of generous people who gave to our year-end fundraising campaign and throughout 2018. Our rescue flock depends on your financial support for their medical rehabilitation as they become ready to be adopted into their permanent homes. In that vein, we would like to tell you about one of those birds looking for a permanent home, Fiji.
~ ~ ~
Fiji is a Sun Conure with a sunny disposition and the typical conure clown attitude. He is hand-tame, outgoing, curious and very gregarious, with the ability to keep you entertained for hours with his antics and acrobatics. Fiji came into Mickaboo's care when he was abandoned by his former owner.
Fiji has lived with another bird before, so he can be adopted into a single or multi-bird household. He is currently being boarded at a vet clinic due to lack of foster space. Fiji would make a great companion for someone special - perhaps you? Email us if you are interested in adopting him!
~ ~ ~
If you're in our service area, consider dropping by any of our free bird care classes or tabling events to learn more about Mickaboo or our birds. Thank you again for your ongoing support, financial and otherwise.
Links: