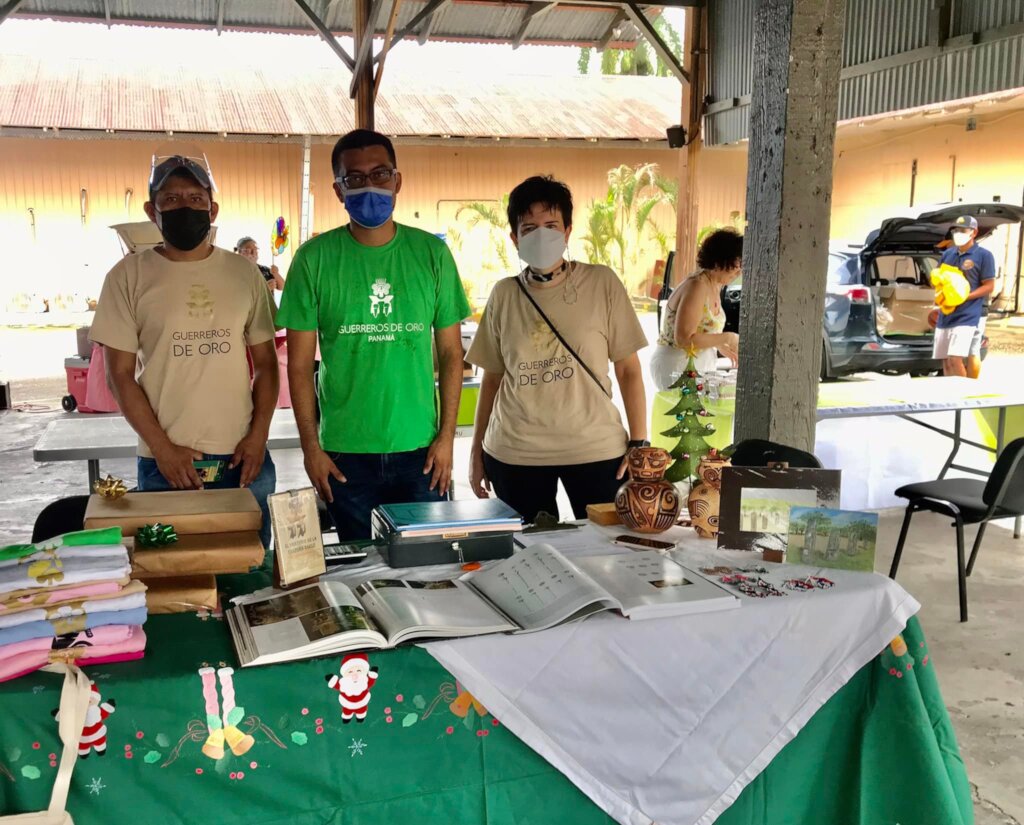 During the last quarter of 2021, the FEC-CIAI team spent some of their time sharing the stories of their work related to the El Caño Archaeological site through community outreach events, completing end of year activities and celebrating the holidays.
While in Spain in October, Dr. Julia Mayo was invited by the Instituto de Estudios Valdeorreses ( Institute of Valdeorreses Studies) to present the work done in El Caño to the community of Valdeorras. Dr. Mayo´s presentation focused on the the work related to the development and implementation of the museography for the El Caño Archaoelogical Museum and how it could be an example for other museums.
Dr. Mayo and three of the students that have been working on their university thesis with the Foundation took part in the II International Virtual Conference on Panamanian Anthropology at the end of October. During her presentation, Dr. Mayo discussed one of the next lines of investigation that the Foundation will be following. This investigation will look at the exchange of goods amongst the different areas of the central region of Latin America. The students also described the research they conducted during the course of preparing their thesis projects.
Additions and improvements were made to the FEC-CIAI YouTube Channel, web page and on-line store in the ongoing efforts to improve the diffusion of information related to El Caño.
In November, two books were published by Dumbarton Oaks that members of FEC-CIAI contributed to: Pre-Columbian Art from Central America and Colombia and Pre-Columbian Central America, Colombia, and Ecuador: Toward an Integrated Approach; both edited by Colin McEwan and John W. Hoopes.

In December, members of FEC-CIAI participated in a weekend market hosted by the City of Knowledge in Clayton. This event was an opportunity to meet with various members of the general public and share information about the Foundation and the El Caño Archaeological Park and Museum. It was also an opportunity to raise some funds by having various items for sale in time for the holidays, such as copies of the book "El Caño: Memorias de Excavación", replicas of ceramics and t-shirts.
Thanks to funding received from the Ministry of Culture, the Foundation was able to purchase a much needed piece of equipment, a Total Station, before the end of 2021. This purchase will faciliate the work needed to be done in the field season of 2022. The plans to complete the excavation of tomb T3 (which had to be stopped in 2020 due to the pandemic) are in progress, and barring any unforseen issues, the team intends to be back excavating in El Caño in mid February.