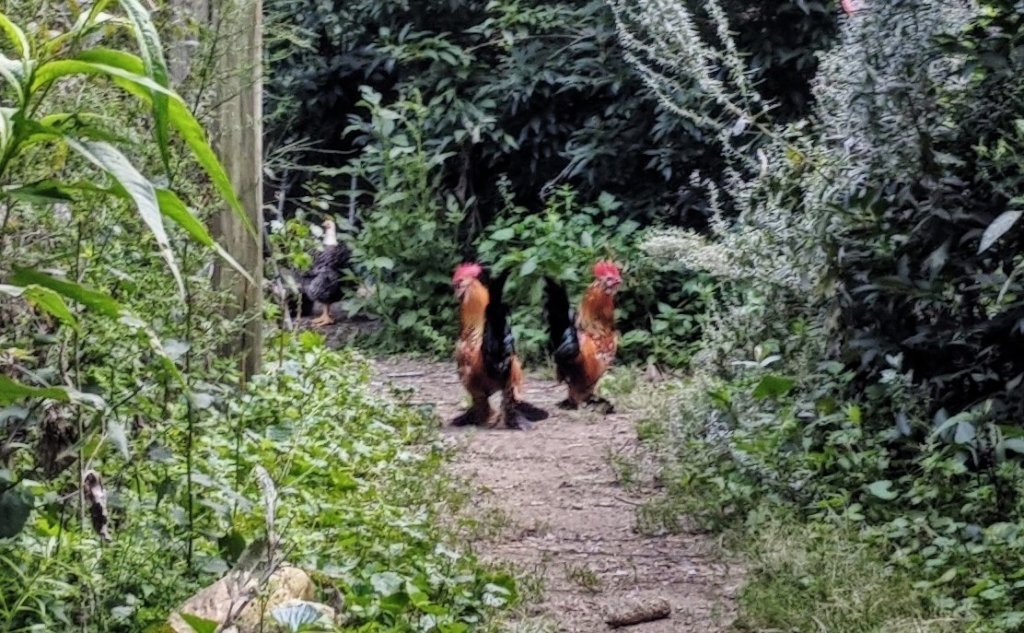 Greetings and thank you again for supporting the Rooster Project!
As a supporter of the project, you know that there are always more roosters in need of refuge than there are spaces at sanctuaries. I am sorry to report that, due to the coronavirus pandemic, that problem has escalated. Many people decided to begin keeping backyard chickens while on lockdown and now, predictably, many of the chicks they bought this spring are turning out to be roosters.
Over the past few months, the number of calls and messages we receive about roosters has increased five-fold, and many other sanctuaries report the same. In response, we have exercised extreme creativity to—somehow—increase the number of roosters we are able to accommodate. Photos of a few of the newcomers are attached to this report.
We've also helped other sanctuaries figure out how to safely increase their rooster populations and have facilitated the creation of a couple of new microsanctuaries. Microsanctuaries are private homes in which vegans have created space to offer refuge to a low number of animals. If you think that you might be able to offer refuge to one or more roosters yourself, please do reach out to us and we will assist you!
As we do every year, we also participated in the rescue of chickens, including roosters, from Kapporos last month. One of our staff members helped with planning and with triage for rescued birds. We welcomed more than 30 rescued birds ourselves and also transported birds to two small sanctuaries in our region. Since the big white birds used in the Kapporos ritual are the same kind of chicken as our very first rescue more than 20 years ago, we have an especial dedication to them.
Speaking of our 20th anniversary this year, we are holding a virtual gala that will include many features open to all, whether or not they buy a ticket to the event. Just visit our Facebook page on October 10 to tune in for the fun — we all need some these days!
In closing, I want to remind you that we are offering regular livestreams, during which it is possible to virtually visit with roosters and other sanctuary residents, on Facebook and Instagram. (The Facebook videos are archived, so you can view them even if you miss the livestream.) Many people find that tuning into these virtual tours is a welcome respite from the stresses of life at this perilous moment, and we are happy to offer those moments of refuge to you.
Thanks again, and I hope to "see" you at the gala or during one of our livestreams soon!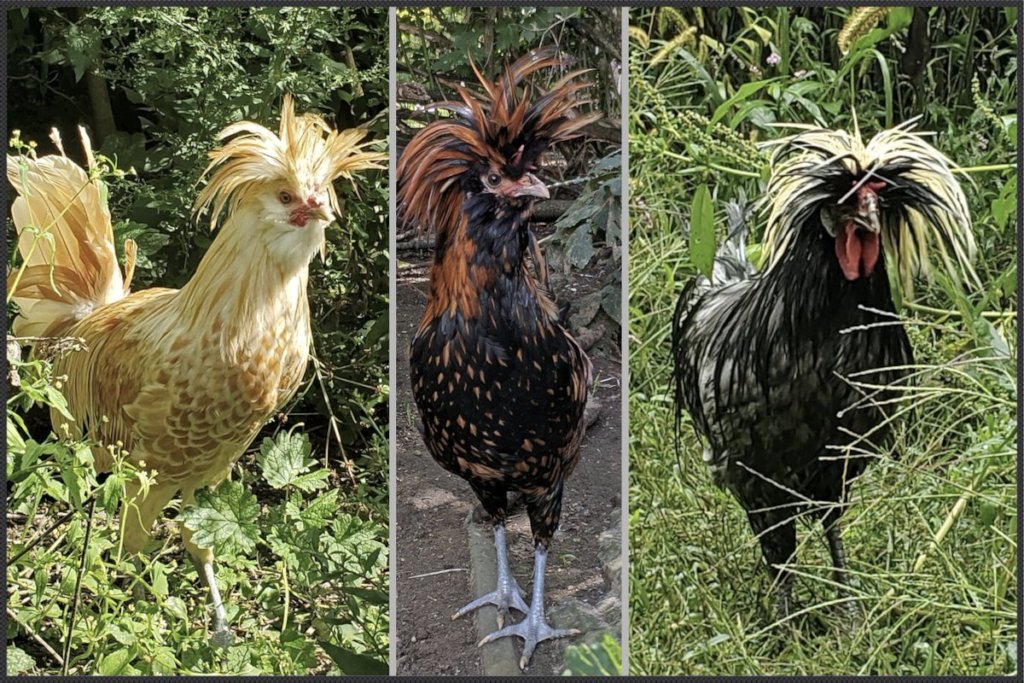 Links: