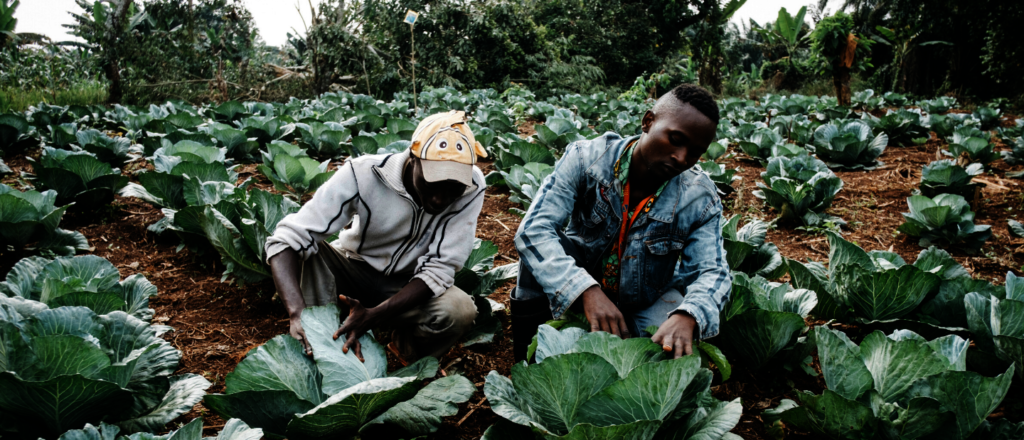 This year, we continued our work to strengthen livelihoods through agricultural activities with local communities. Our partner has set up 19 agricultural cooperatives composed of a mix of genders, tribes, and civilians as well as ex-combatants – totaling 619 members, and reaching over 2,500 people, including family members.
Over the course of the year, 582 people received training in new agricultural techniques to apply to their fields. 96% of this group also received training in financial management and accounting, to boost their ability to manage their income from the agricultural activities. Many cooperative members are already developing their own income-generating activities through the technical and management skills they have received, for example fish farming, carpentry and oil mills.
539 (92%) of the cooperative members were also trained on non-violent conflict resolution, and the cooperative association now plays an active role in resolving conflicts between members, or between members and other community members.
One of the key achievements of the cooperatives is changing attitudes towards and treatment of ex-combatants. Former fighters in Eastern DRC often find themselves excluded from group activities, and stigmatised in their communities. The many former fighters active in our partner's cooperatives work and live peacefully with civilians. Not only do they live together peacefully, but many ex-combatants have taken up the position of cooperative chief.
By combining reintegration support for former fighters with livelihood-building and community activities, our partner is ensuring that ex-combatants can participate in community development activities, interact with civilians and gaining trust once more.
Links: