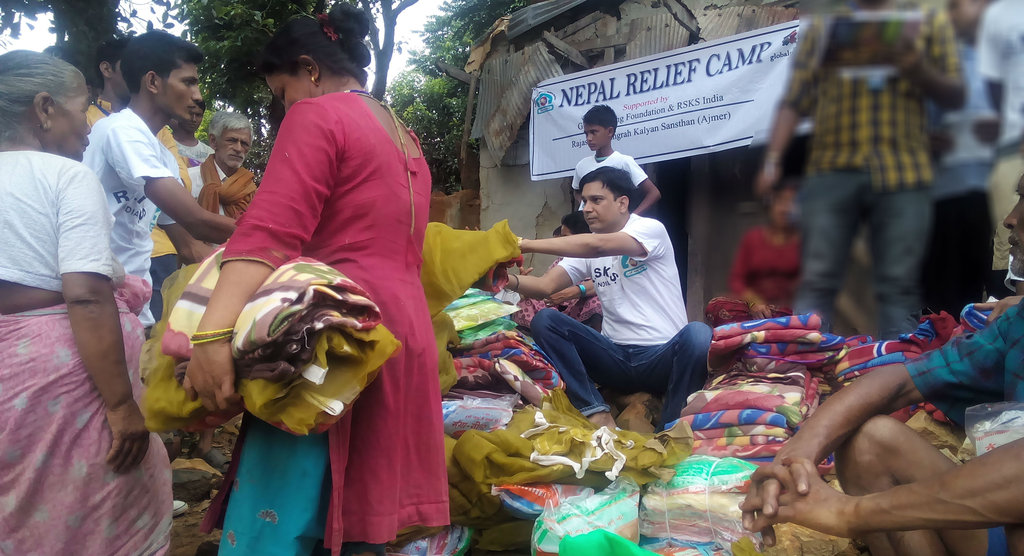 Dear Friend's
On 25th April, 2015, the destructive earthquake of magnitude 7.8 had snatched breaths of almost 11000 citizens. Thousands of people were unsheltered, children lost their parents, and thousands of mothers lost their children.
On the basis of humanity, Rajasthan Samgrah Kalyan Sansthan got the remote earthquake victim regions surveyed in June 2015, under the project "Relief to Nepal Earthquake Victims "operated with the Support of Global Giving Foundation and the respected donors. The fact of the survey are:
"The condition of the victim families of inaccessible regions is pathetic. They don't have anything to get protection from the cold. The homeless have to live in canopies. There is a risk of spreading malaria and dengue."
On the basis of the above facts, the Rajasthan samgrah kalyan sansthan organised a relief camp in the village Jeevanpur of district Dhadhing in Nepal in July 2015. Eighty five (85) earthquake victim families were provided the following stuffs:
Wheat
Blankets
Solar Light
Mosquito Net
The stationery kits (color set, pen, pencil, rubber, geometry box, drawing book, poem book etc.) were distributed to the 52 children students of schools.
The project is being directed by chief executive Deepak Sharma.
The description of the benefited families in the relief camp is enclosed.
Nepal Relief Camp brings a new smile on the faces of the victim families. The victims' families are being potentiated to fight against their grief with the help of our volunteers and the relief camp. This little effort of the Global Giving Foundation and the donors brings a ray of light for the victim families to live their lives.
Sometimes, a little help of ours may bring a great happiness to someone's life. All the families in the relief camp thanked to Rajasthn Samgrah Kalyan Sansthan, Global Giving Foundation and the donors.
The suggestions for the project of all the donors and friends welcome. Please, do suggest us in the comment box, so that the project may be executed more successfully.
Many thanks for Support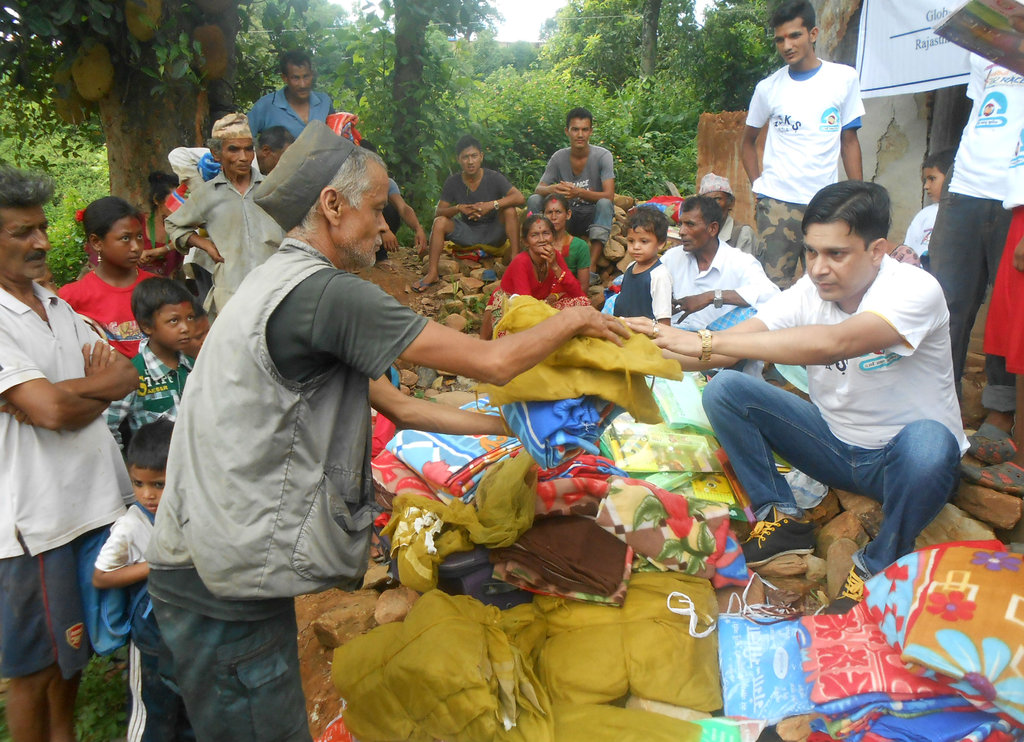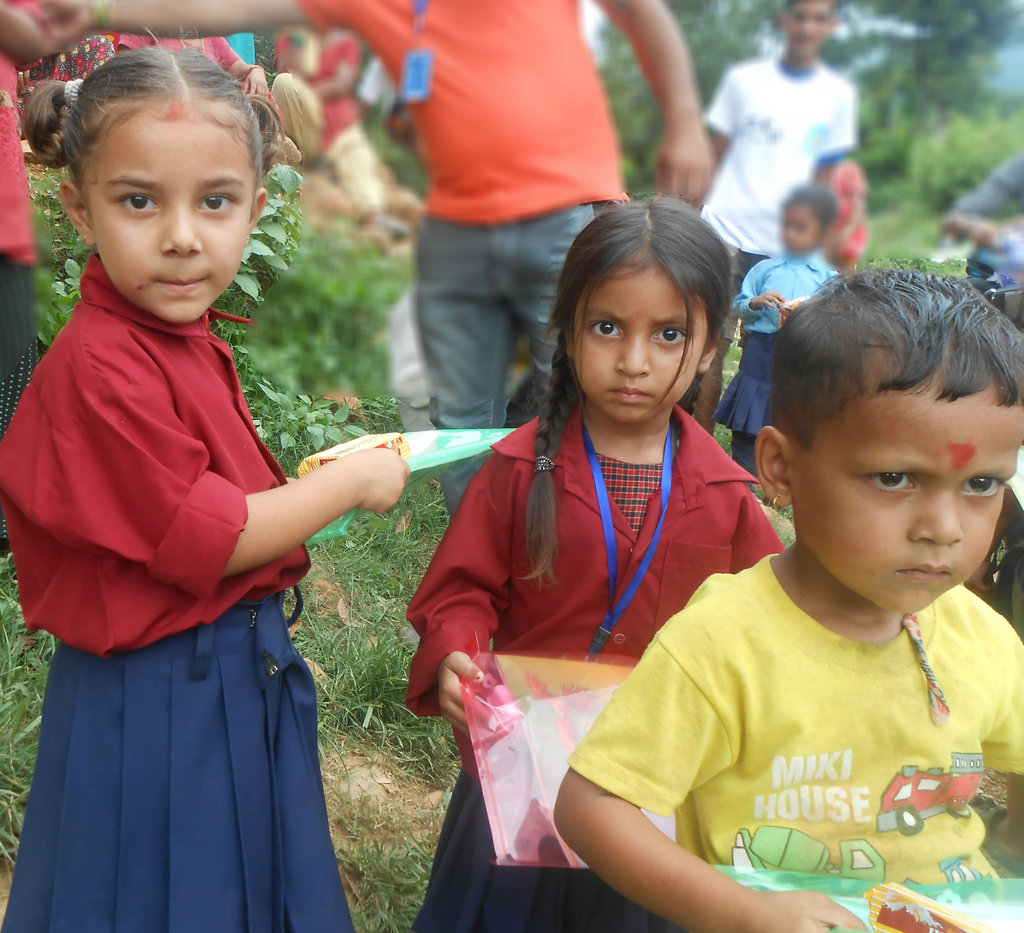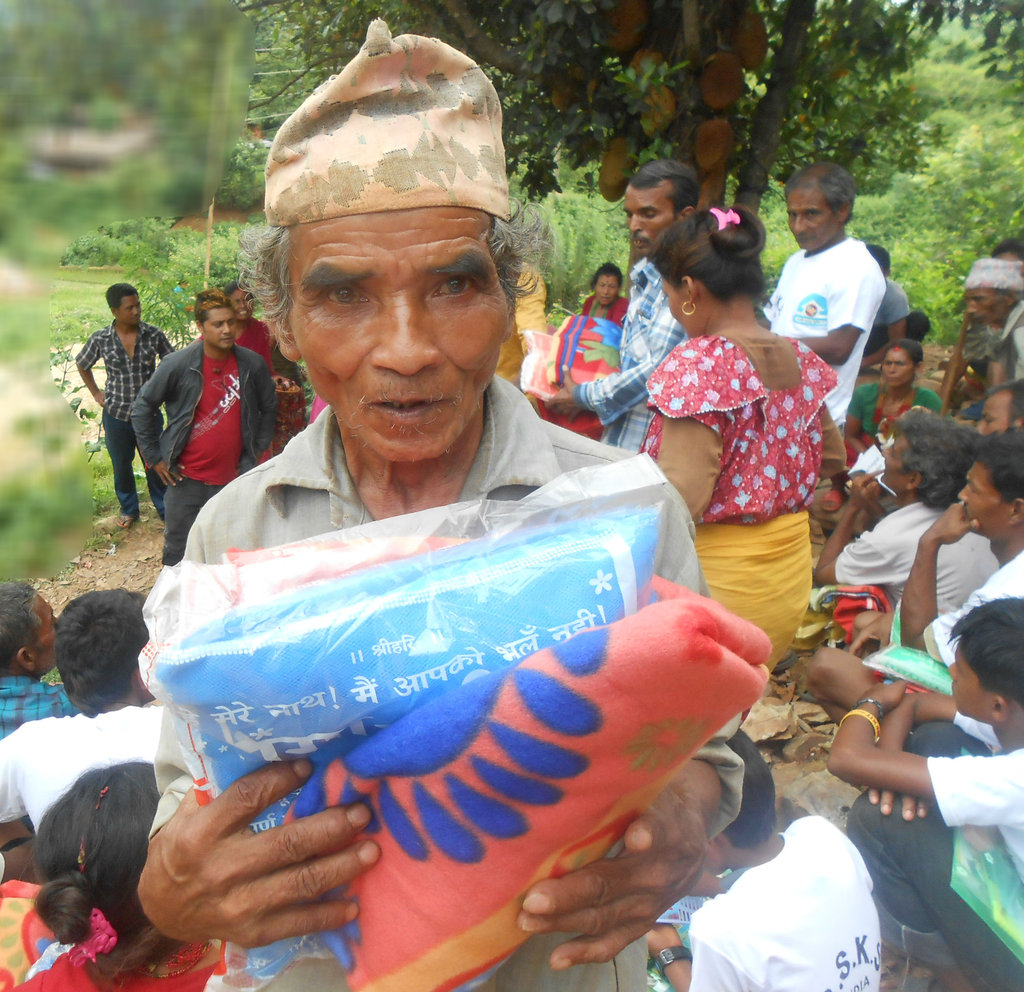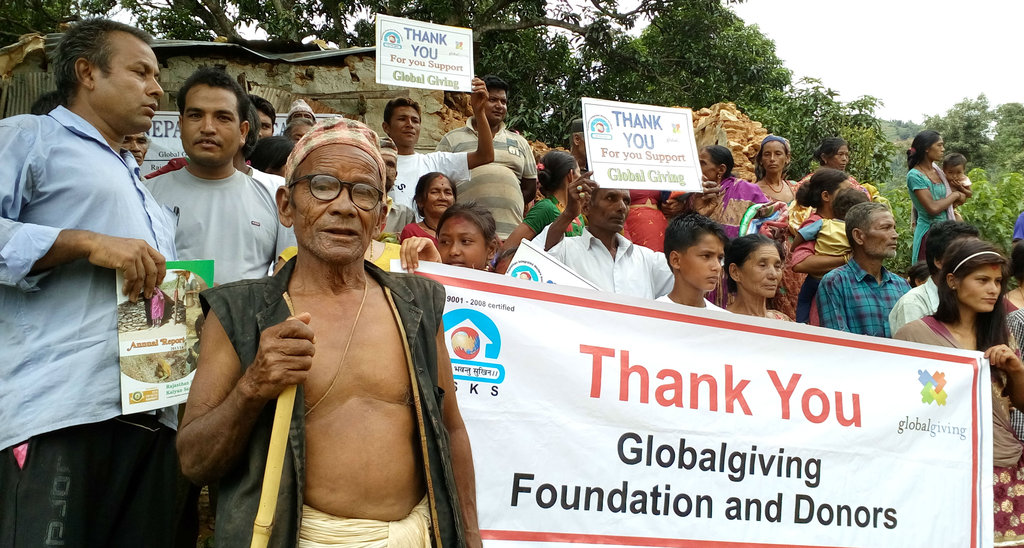 Links:
Attachments: